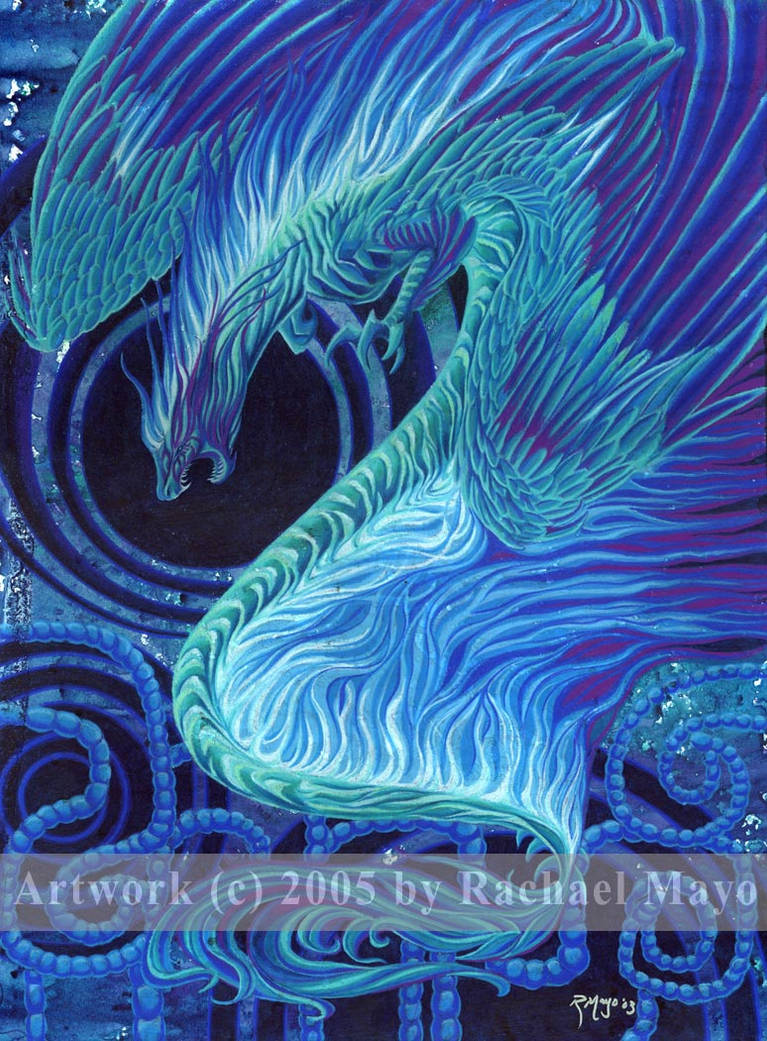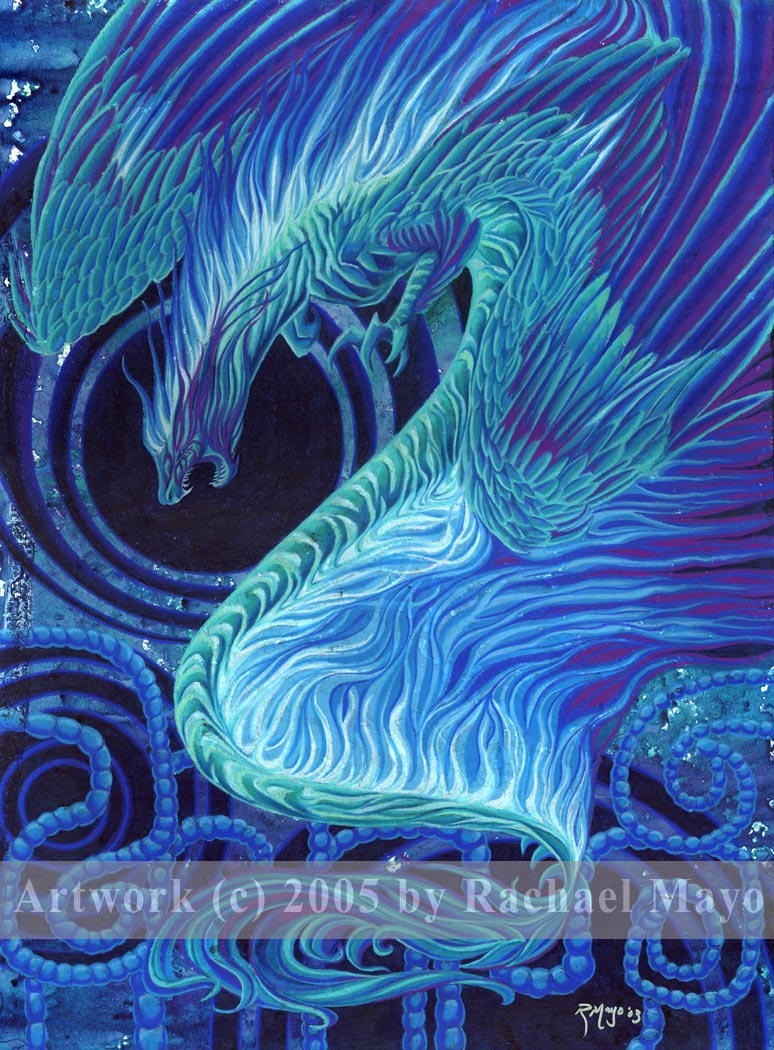 Watch
Bluestar is the last of the Serpent Star series so far, and he's by far my favorite. I took him with me to TorCon3 (Worldcon) back in August 2003, and he earned a WOW and an honorable mention at the art show there.
I painted the background first by diluting phthalo green and blue, and dioxy purple acrylic paints. Then I dribbled and splattered them all over the place. Most of it hit the illustration board, but I fear that quite a lot wound up on my basement carpet, in spite of the plastic tarp. I tend to get carried away.
When the acrylic dried, I drew in the dragon and the subtle curly-tail motifs with colored pencil.
Original artwork: unmatted. Available for $300 + shipping.

Prints:
8x10 inches for $15
11x14 inches for $30
16x20 inches not available
Serpent Star series:
Serpent Star
Serpent Star 2
Serpent Star 4
Serpent Star 5