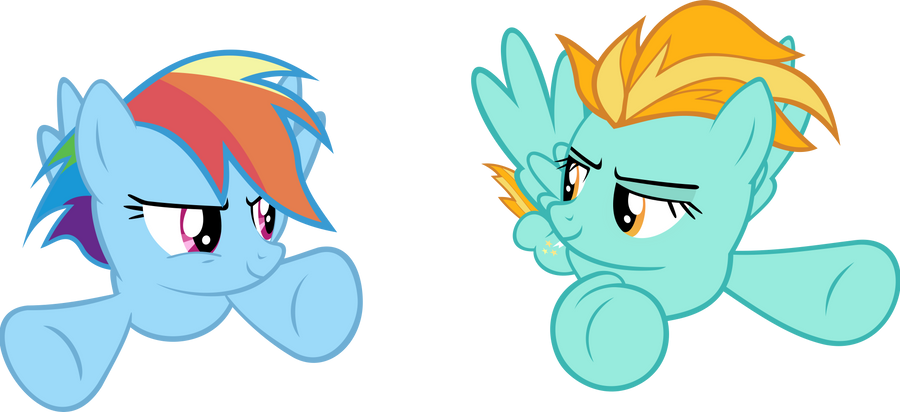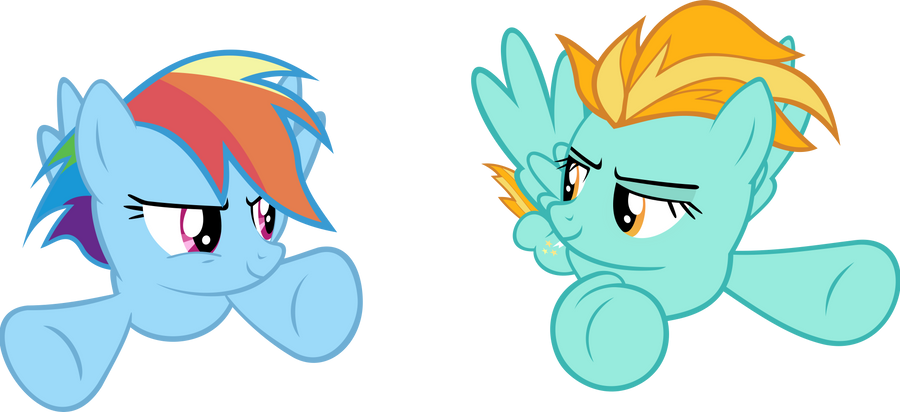 Watch
Yay,
Rainbow Dash and Lightning Dust from the episode: "Wonderbolt Academy"
Vector was made with Inkscape in about 5 hours.
Used in:
[link]
------------------------
My little Pony (c) Hasbro
Art (c) Me

reminds me of toretto and o'connor
Reply

Reply

Never liked Lightning Dust when I first saw her all because she just wanted more attention cause she was more daring than everypony else. But nice vector with the two!
Reply

Reply

May I ask what Inkscape is, and how much it costs, and where I can find it? X3

When I made a drawing of Spitfire and Rainbowdash and aged-up Scootaloo people kept saying "nice vector"... but it's not a vector, I don't know how/don't have the software for vectors X3
Reply

Inkscape is a Freeware and it is very good for it. It is quite easy in handling. It doesn't need that long to learn.
Just google for it and you will find download links for your wished language.
Reply

Im inlove with rainbow dash
Reply

Who isnt? She is awesome!
Reply

Reply