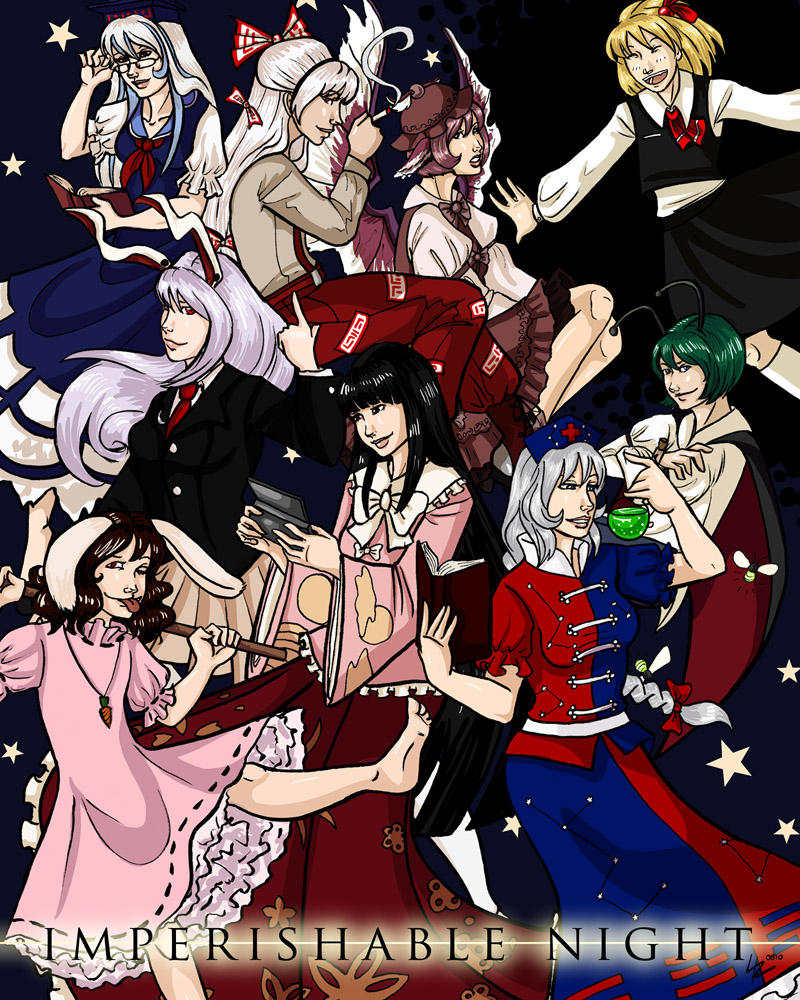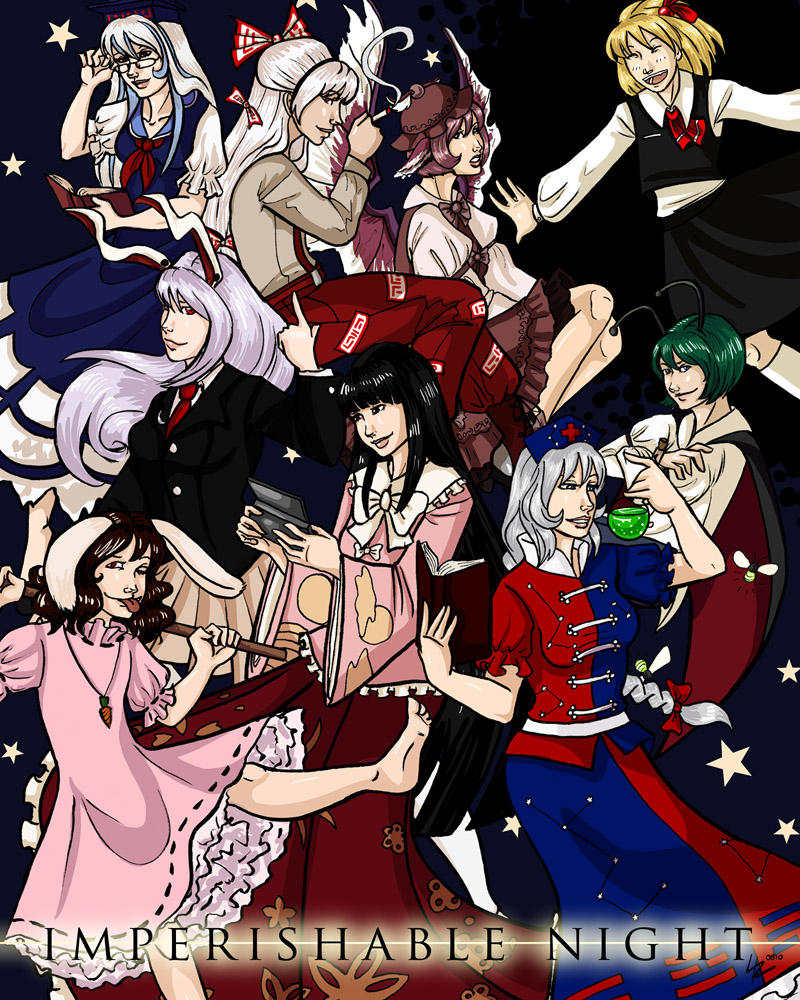 Watch
16"x20" posters of this print are available for only 20 bucks plus shipping! 8"x10" prints are only $5.

One of my prints from last year that I never submitted.

Hey guys! I'm not dead.

I lol'd when I saw Rumia in here. Totally wasn't expecting that for obvious reasons, haha.
Anyway, great work~ I like how you did Keine, especially. c:
Reply

Haha! Yeah, I totally brainfarted on that one, and by the time I realized it and went "oh shit!" I'd already printed the posters and everything. You're actually the first one to notice and/or call me on it- good eye. XD

And thank you! I love Keine with glasses.
Reply

wow, the entire boss cast from touhou 8....and rumia
Reply

Yeah, I done goofed on that one, haha. I drew Rumia, Mystia, and Wriggle together, and then when I was piecing together the different posters I forgot to take Rumia out. Ooops!
Reply

heh, no worries, we all make silly little mistakes like that
and the charathers are really well drawn so you are forgiven
Reply

thankies! i love how you drew mokou

Reply