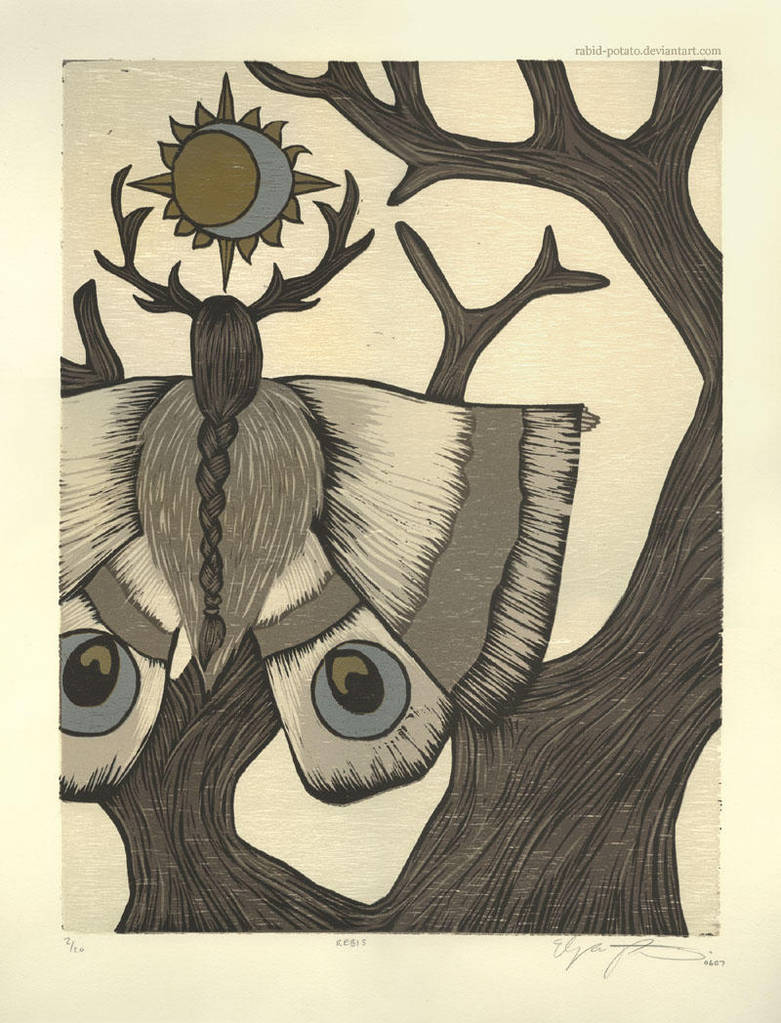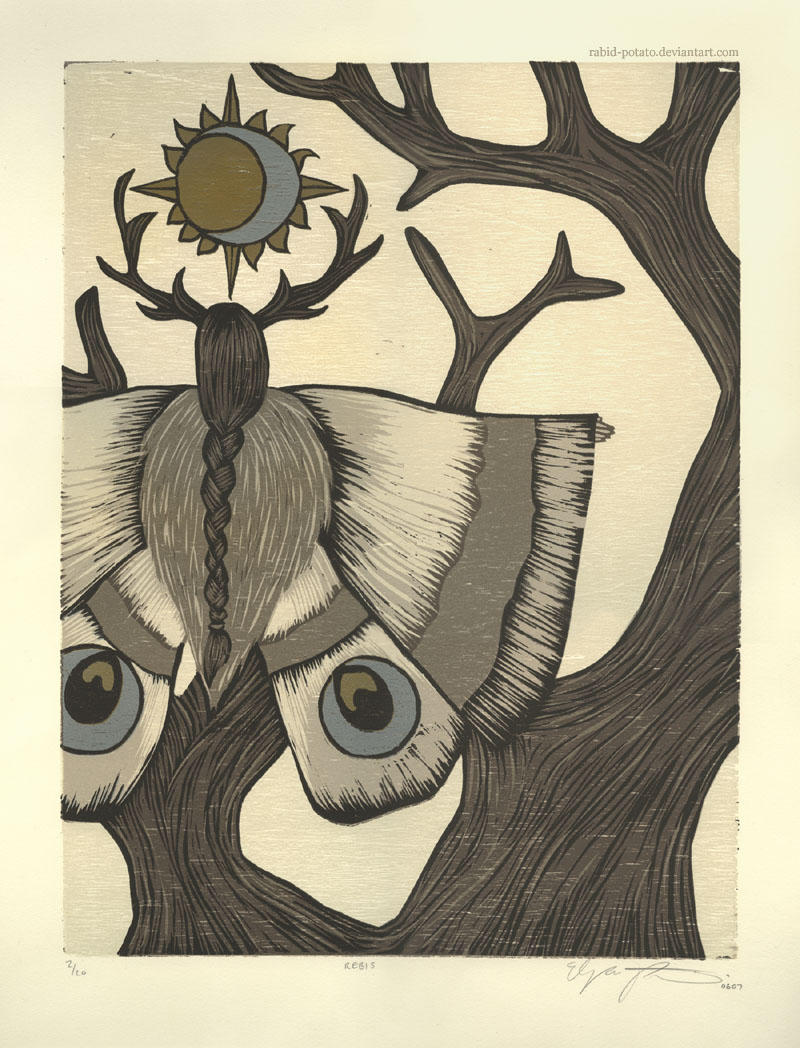 Watch
Another of the pieces I did in senior studio last spring. I think I did this entire print in about a week and a half- it was one of those rare prints that just sort of flowed, with minimal blood-pressure spikes and "DAAAGH WHY DID THAT HAPPEN" moments.

In the Great Work, the term "rebis" is used to describe the perfect blend of male and female, the hemaphrodite, and is another term for the Philosopher's stone.

Reduction woodcut (8 runs), 16"x20", 20 impressions.
©E. Patrician 2007, all rights reserved.

more awesome colors... you've got an eye for this kinda' thing!!
Reply

Awww, thank you!
I love working with color. I think that's part of what draws me to relief printmaking.
Reply

featured

Reply

Wonderful!!! I love it!

--
"Love is like the sun: it has its inner energy source that shines on you." -- Helene Lagerberg
Reply

Reply

What I often don't like about reduction cuts is people use really contrasting colours, really bright. This is stunningly subtle and quietly strong in a way I've never seen in a reduction print before. Gorgeous.
Reply

That is one of the nicest things anyone has ever said about this print. I actually really like using neutrals (I call them poop colors)- I think it's challenging in a different way than using the bright ones.

This is one of my personal favorites, so thank you so much for your kind words.
Reply

No problem at all, I really love it. I've always stuck to one colour linos because I don't feel like I am good enough with colour to do it well, and most of the multi-coloured ones I've seen are so in your face, I don't like the effect. I really adore this print

Reply

Thank you so much!

And thank you for the links- I love looking at other people's work and you're right, those are amazing.
Reply

COMMENTCOMMENTCOMMENTCOMMENTCOMMENT
Everything is a term for the Philosopher's Stone, you know that.
I WANT TO PET THE TREES AND PUCK.
Reply