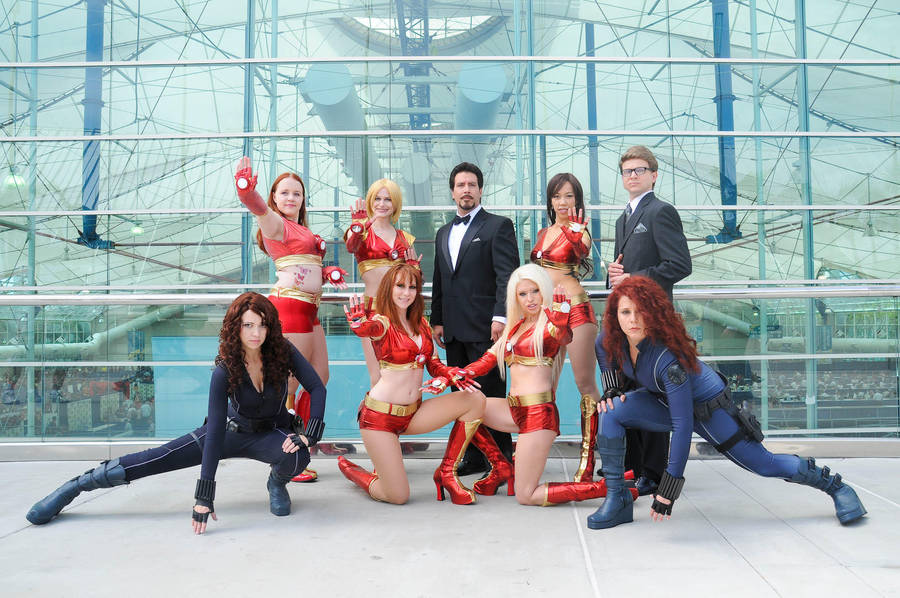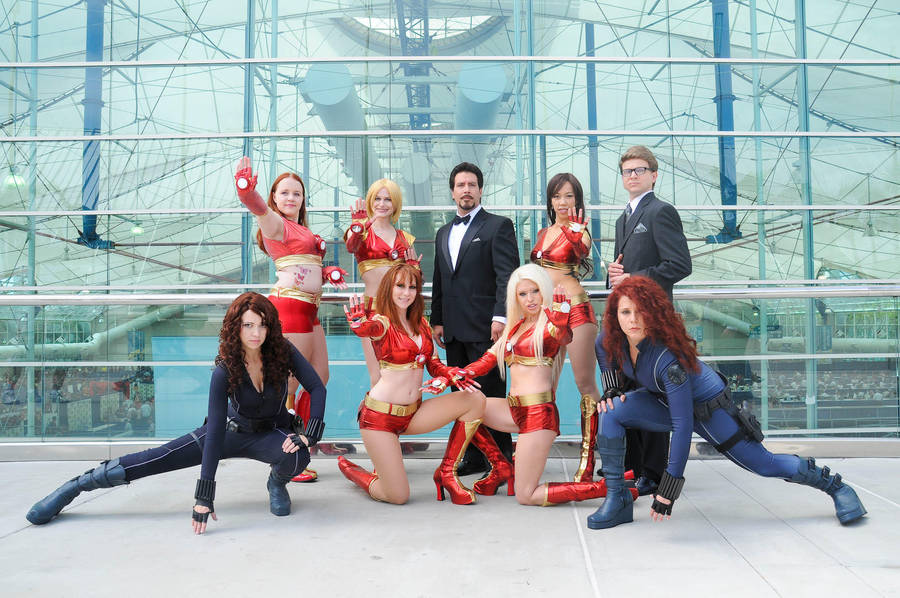 Watch
SDCC blew my mind. That is all.
Oh yeah, I'm second from the left in the back. I can't sew spandex worth a damn so I commissioned this costume from Alex/Burnsizzlemelt of
PeachyKiki.com
and it was worth every penny. Had a ton of fun wearing it with my crew!
Fabulous photo by Judith Stephens of
marvel.com
.

Cool! I want to name them all so here I go: Ironette, Ironette, Tony, Ironette, Hammer, Natasha, Ironette, Ironette, Natasha.
Reply

This is really a wonderful photo with excellent costumes as well!

I am actually trying to make and/or get a hold of a black widow costume myself- might I ask who the black widow on the left is? I would love to inquire more about the making of her costume!

Thanks so much!
Reply

Thank you!
I'm afraid I don't know how to get in contact with her, as I only met her for the shoot. She might have a cosplay.com or an acparadise.com account, if you're willing to look? I'm sorry I couldn't be more help!
Reply

Photoshoot = full of win XD

Do we get a con report, or at least a backstory for how this came about? XD
Reply

Reply

I love it.

I saw this in the tonyxpepper comm on LJ. Were you in that too? =o!!
Reply

I was! I'm second from the left in the back, haha.
Reply

Yeah! Were you the one dressed as Pepper in the F1 scenes in the blue dress? If so, I didn't know that was you as well. =o!! Awesome.

Is that your real hair or a wig?
Reply

Oh no, that was ~
Lady-Skywalker
. I haven't cosplayed Pepper...yet. XD
And it's totally a wig. My hair is short and mousy.
Reply

oh mi gosh I didn't even recognize you XD

Reply

Reply