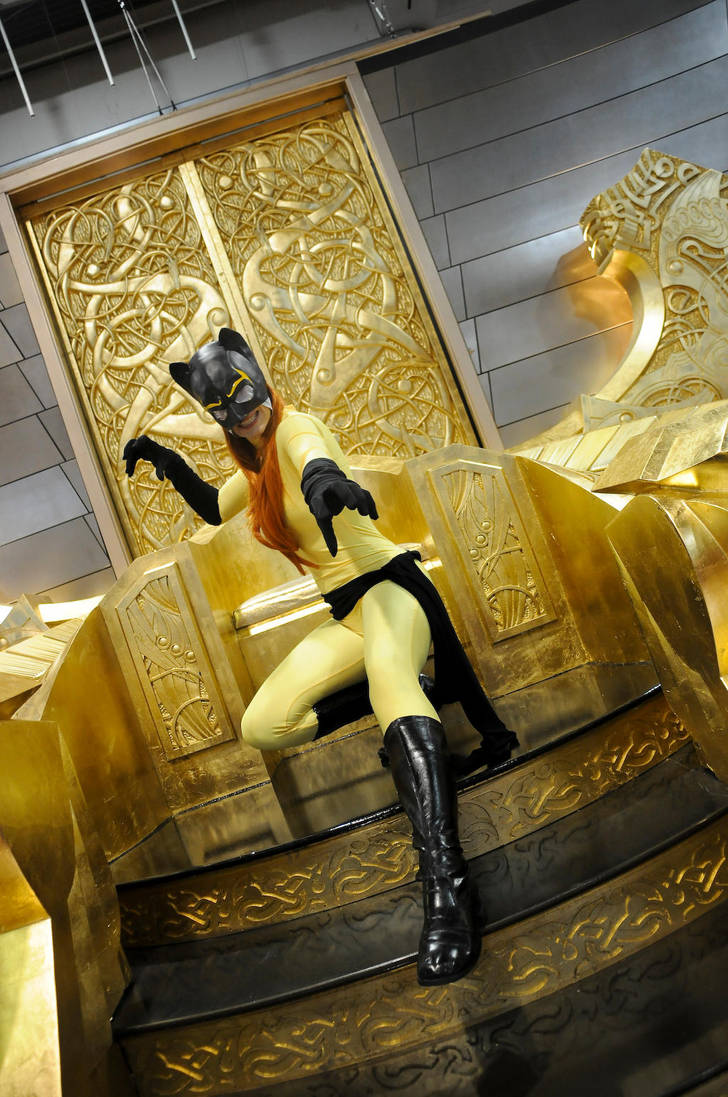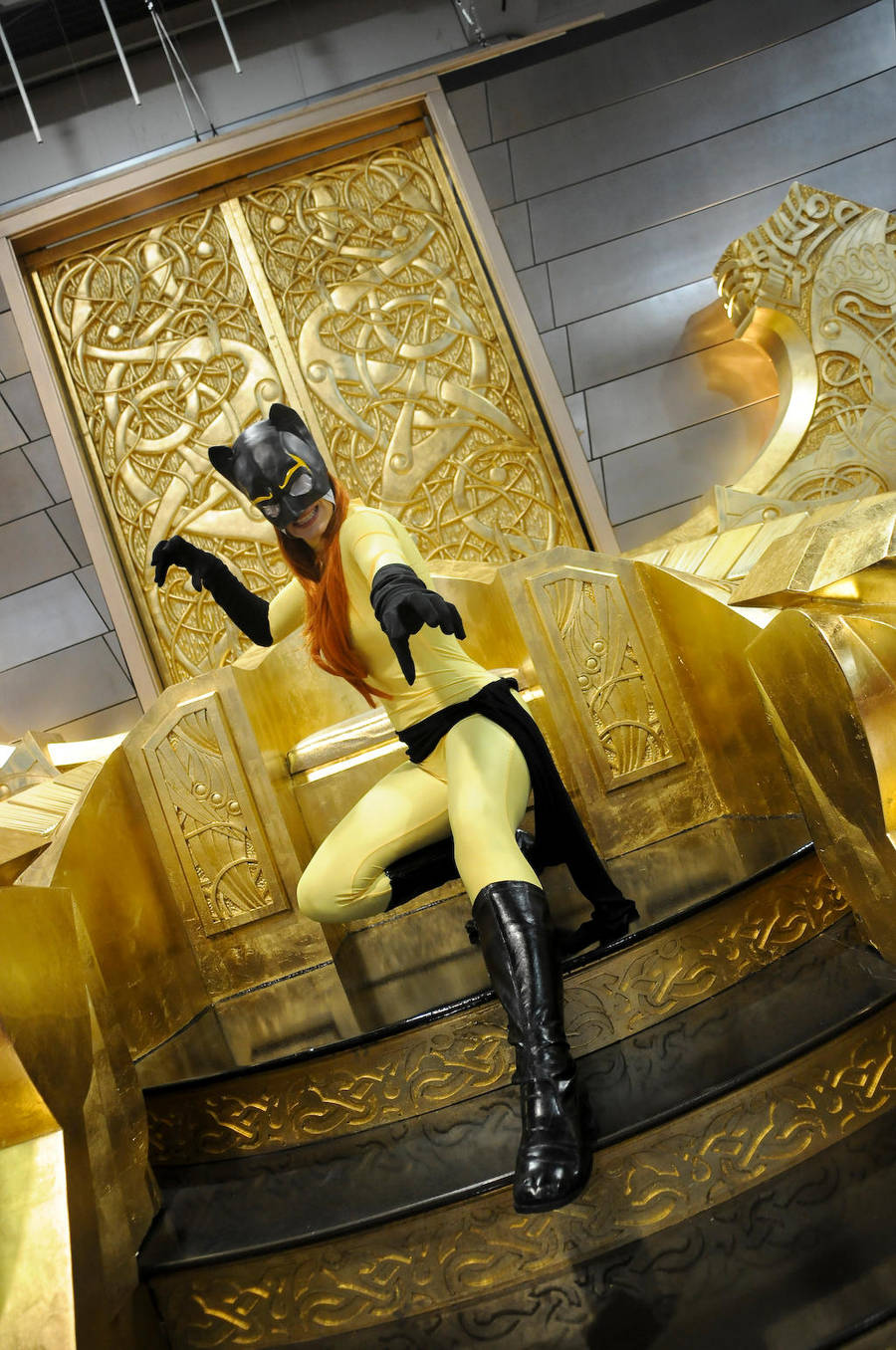 Watch
While at San Diego Comic-Con this year, I had the opportunity to join in on a photo op at the Marvel booth, on the stage that was set up using the throne of Asgard straight off the Thor movie set. Gotta say, it was pretty darn cool.

This is definitely my favorite shot of Hellcat- as always, I had a ton of fun wearing it. The best part was that I got Stuart and Kathryn Immonen to sign my suit, and Kathryn was so excited to see a Hellcat cosplayer that she made Stuart get out from behind the booth to take pictures with me. I probably made a total ass of myself, but I was geeking out hardcore.

Bitchin' photo by Judy Stephens of Marvel.com

Reply

You look really good in spandex. It seems to be a reoccurring theme in your cosplay.
Reply

Woah! Awesome picture! <3
Reply

wow I had to look her up in my dusty the official handbook of the marvel universe. printed way back in 1985. (bought all of them used)

great costume and nice in using a more obscure character. awesome pose
Reply

Thank you!

Hellcat's had kind of a revival lately- she's been in several limited series and on a couple of teams as well, with cameos all over the place. I really recommend reading the Patsy Walker: Hellcat trade collection- it's a fun romp of a read with gorgeous art.
Reply

I am hesitant. I haven't regularly read a marvel comic since maybe 1993 or so. they lost me because they kept playing around with story lines and histories etc. so now I would have to start completly from scratch to figure it out.

but i will check to see if the local library has it. mostly I just read dark horse stuff.
Reply

Yeah, I think that's the biggest stumbling block for bringing new readers into the big two- there's the sheer amount of material, and there are just so many interconnecting stories and retcons and spinoffs and reboots and whatnot that it makes your head spin. It's very daunting.

For a Marvel storyline that's mostly self-contained, I really recommend Ultimate Spider-Man. It's a reboot in an alternate universe where Peter's still in high school, and it stands alone for the most part. Invincible, the Umbrella Academy, Planetary, and Kabuki are also really good self-contained series.
Reply

thanks for the suggestions. I was a huge fan of spiderman back in the day, so I will definately check out ultimate spider man, and I have been meaning to check out Umbrella academy,

Round out my comic reading with non Mignola based comics for a while.
Reply