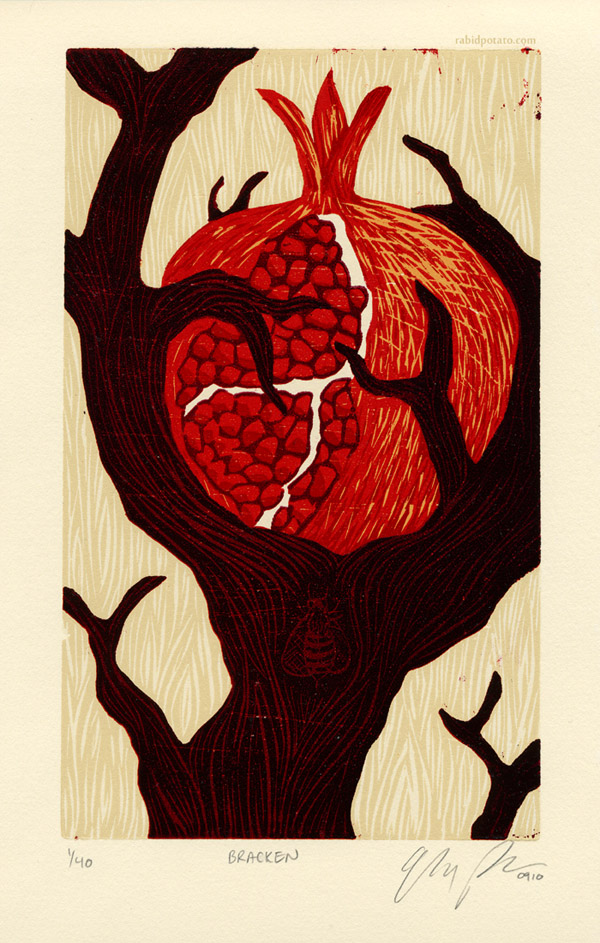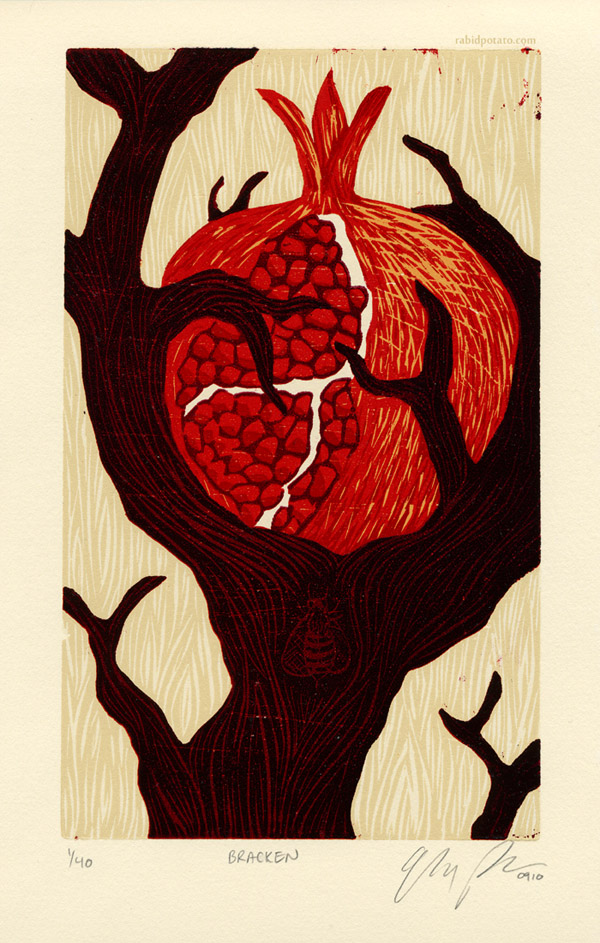 Watch
A study for a larger print (that I haven't started yet), done on the back of an older block. I've never carved a pomegranate before, and I figured I needed to practice. I learned a lot from doing this print that will hopefully make the larger piece more successful.

The bee carving was a last-minute addition, but I think it fits.






5 1/2"x9" (paper size 9"x14") reduction woodcut, 7 runs, 40 impressions. Originals are for sale; note me for details.