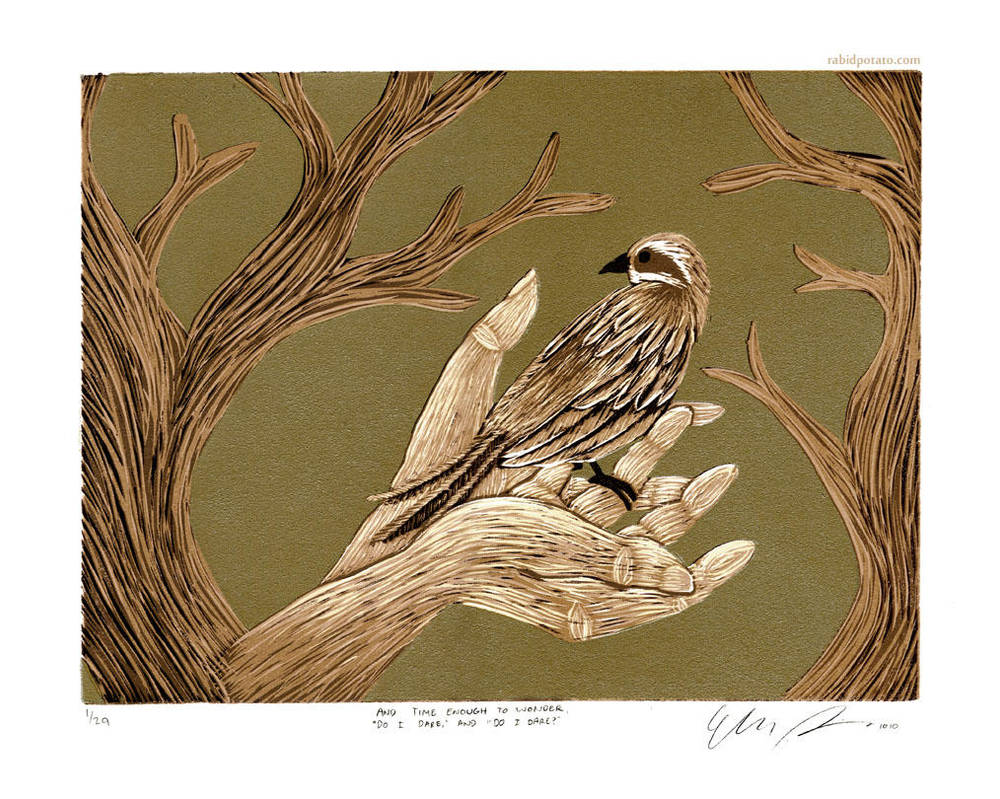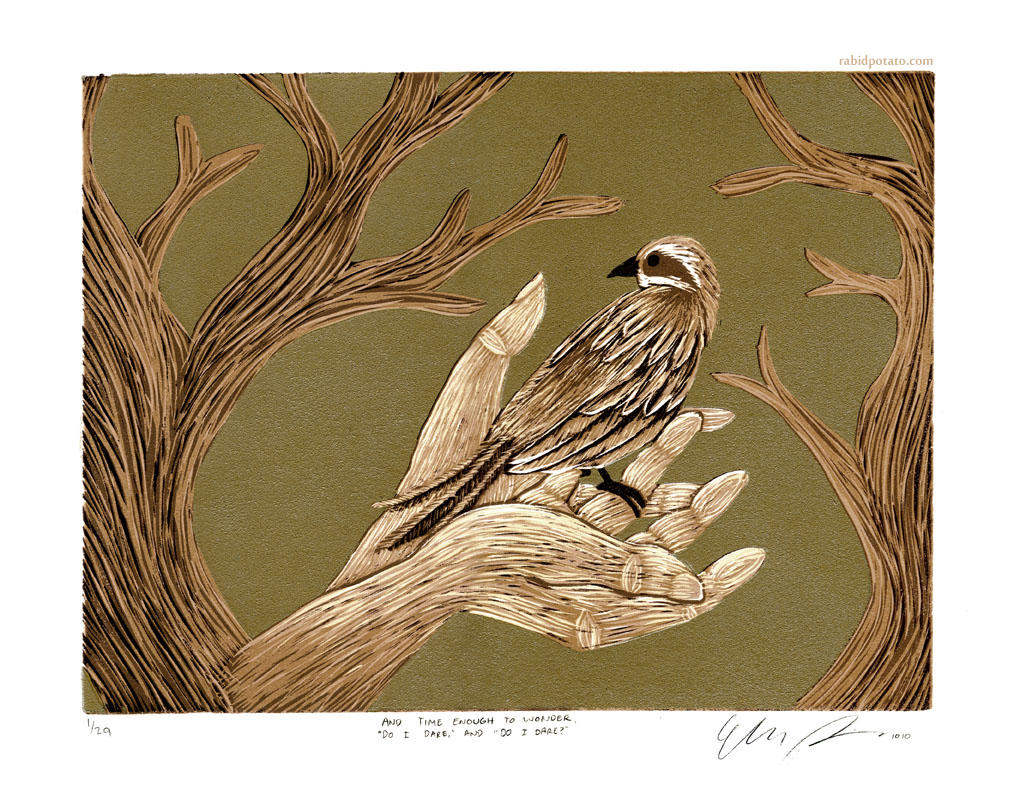 Watch
Full title is a misquotation of T.S.Eliot (go me) :
"And time enough to wonder
'Do I dare?' and, 'Do I dare?'"
I suppose this is a self-portrait of sorts. That awful greenish color in the background is actually a metallic silvery gold, but the scanner ate it something fierce.
Originals are available, just note me.
6-run (maybe 7, I can't remember) reduction woodcut, 9"x12" on 11"x15" paper, 29 impressions.
ŠE. Patrician =
rabid-potato
2010.

this is really cool! nice work !
Reply

Nice.

I'm sure it looks really pretty in person, since it would really go nice with the brown tints you have.

Reply

H-HNNNNNGH THE LOVESONG OF J ALFRED PRUFROCK IS LIKE ONE OF MY FAVORITE POEMS EEEEEVER.

LET'S GET MARRIED NOW.

The texture on this thing is fabulous.
Reply