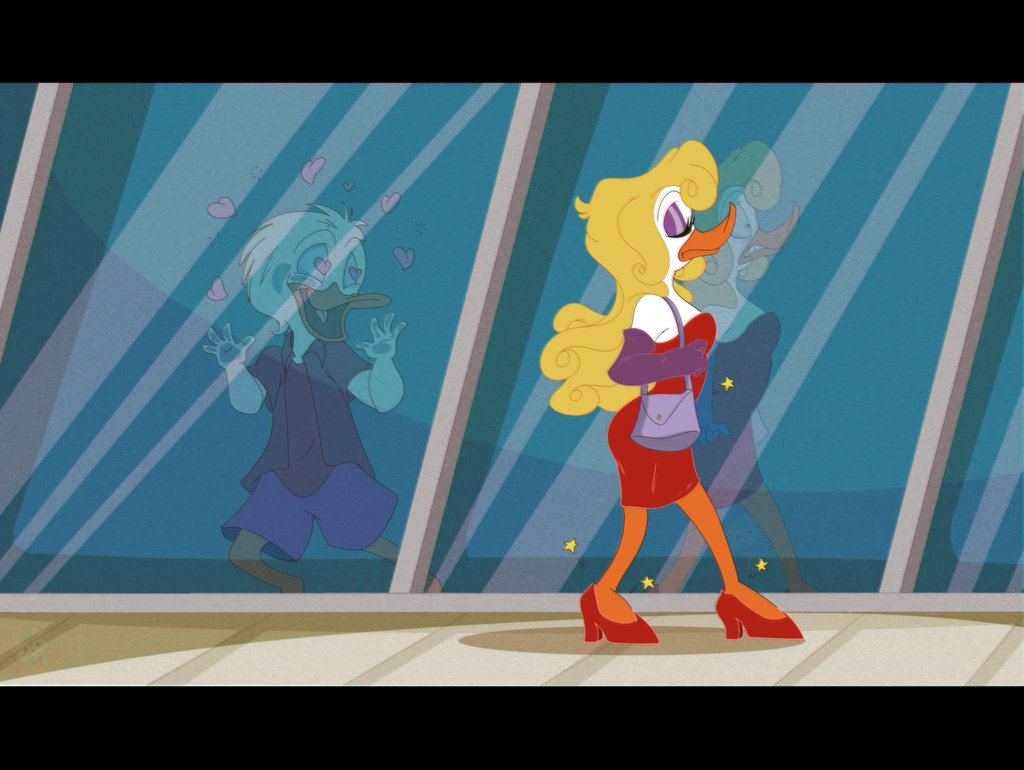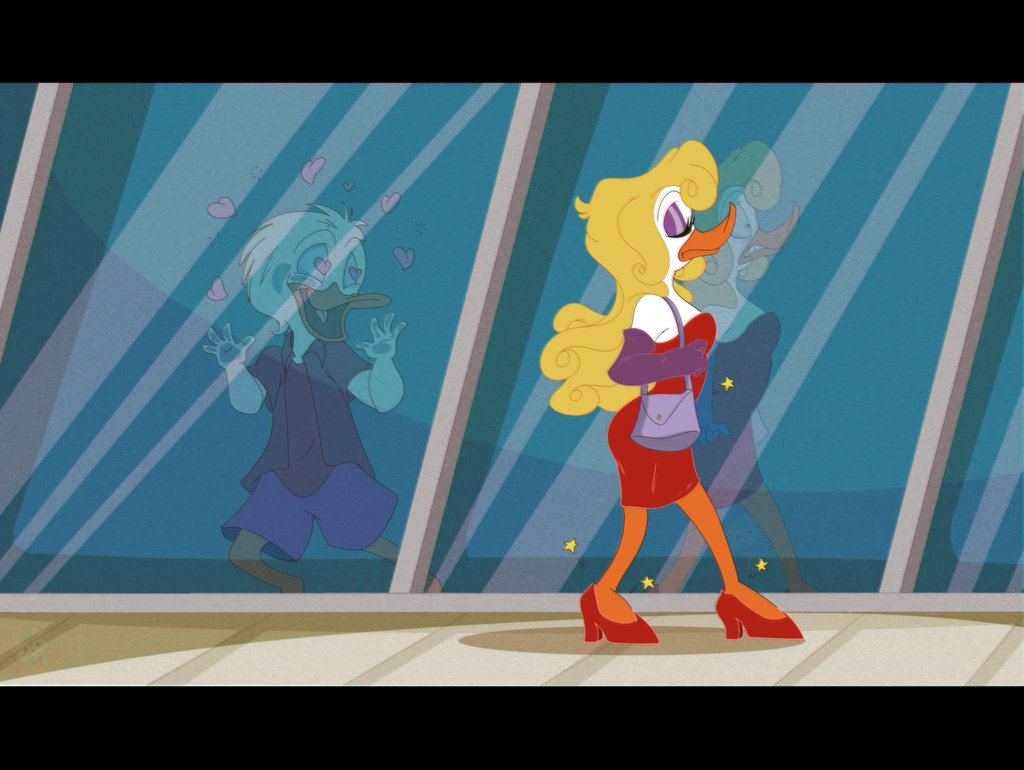 Watch
Commission from

See, this is why even when divided, Huey, Dewey and Louie can pull a prank with the best of them.
Two of the boys plotted a joke on their brother, who'd been bragging on what a ladies man he was.
One of them (who lost the coin toss) would dress up like a sexy female duck, try to attract the attention of the Romeo, and then ignore all his efforts to try to get a date with the fake female.
And while they certainly did attract his amorous attentions, the sham she is beginning to realize that his disguise may be a bit TOO effective (check out his reflections reaction.)
This is a followup pic to
rabbette.deviantart.com/art/An…

Nice to see some fanart from Quack Pack. That was a really good show, cut down way too early.
Reply

Some guys make for surprisingly attractive drags.
Reply

Surprised that he's the only one. You'd expect more males going gaga over "her".
Reply

Well it may have been planned so he'd be seen by as few guys as possible and only his brother ideally.
But then plots like this DO tend to go wrong somehow and in the worst way for the one dressed up.
Reply

Dewey is never gonna be able to live this down.
Reply

Well no doubt the fake female is not going to be able to get away in that outfit.
But might be able to stay in character and at least delay a date.
Reply

Ooo, multi-part commission? I hope it continues.

Reply

Hmmm, not sure where to go with it next.
Reply

It could go along the same lines as some of those the Alvin/Simon ones. Where Alvin is making out with girlified Simon.

Reply

Ha! I knew dat Dewey was gay
Reply

Well it is a very convincing disguise.
Reply

Well, long time ago i though about Duck Tasles sequel where all they adults and obviously their future reflect onb color them clothes. Huey become a communist, Dewey ehh (well, he support gay-parrades), and Louie became a darn hippie.
Reply

Reply