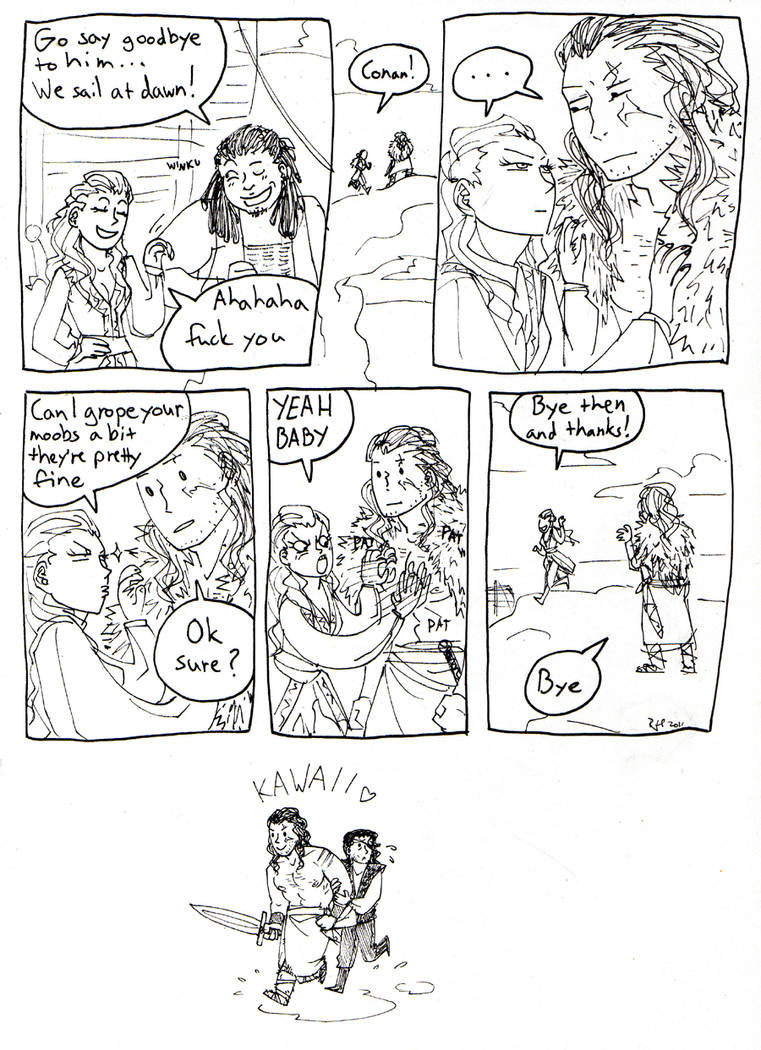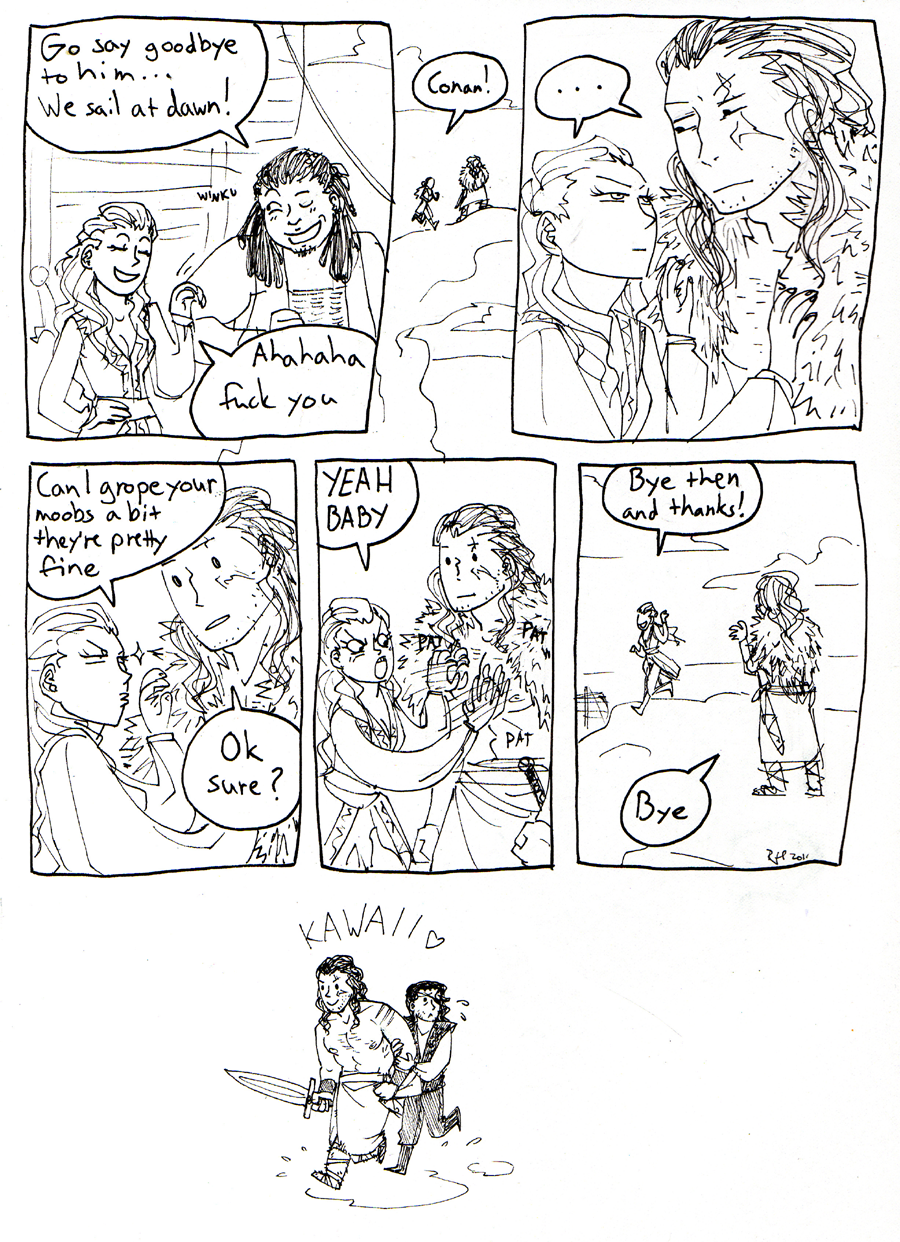 Watch
I THOUGHT I HAD POSTED THIS BUT I HADN'T....I drew this when the Conan movie came out and I went to see it...in 2011.........
I liked the movie but personally I would have written the virgin priestess more like this.
Additionally, the thief guy and Conan were really cute together. My favorite thing about all of it was Jason Momoa's boobs, though.
Also in
tumblr.
Pigment ink marker.

Pidän kyllä tästä piirustusjäljestä tosi paljo. Miellyttää esteettistä silmääni.

Reply

: D Isommissa kuvissa naamat on vähä kamalat, mut kyl noi ilmeet ihan muakin huvittaa edelleen.
Reply

Reply

I will never be able to see anyone, but Schwarzenegger as Conan for as long as I live.
Reply

Haha, that's too bad. I hadn't really seen the old Conan before the new one, and I guess Schwarznegger's pretty much labeled as the Terminator in my mind.
Reply