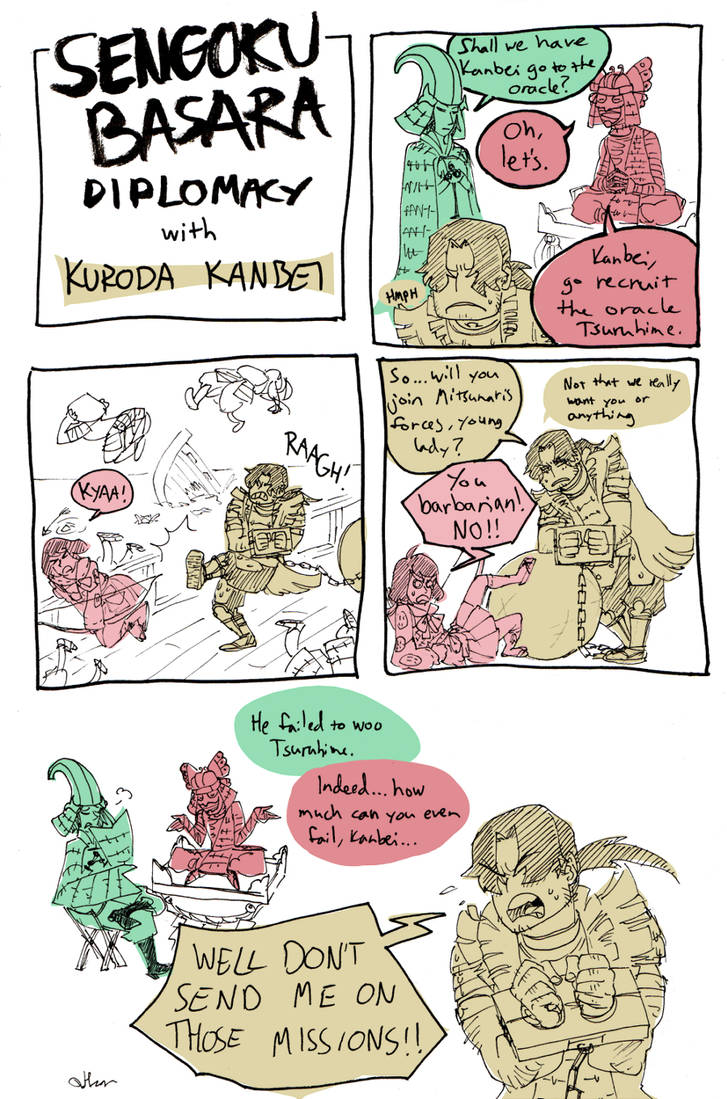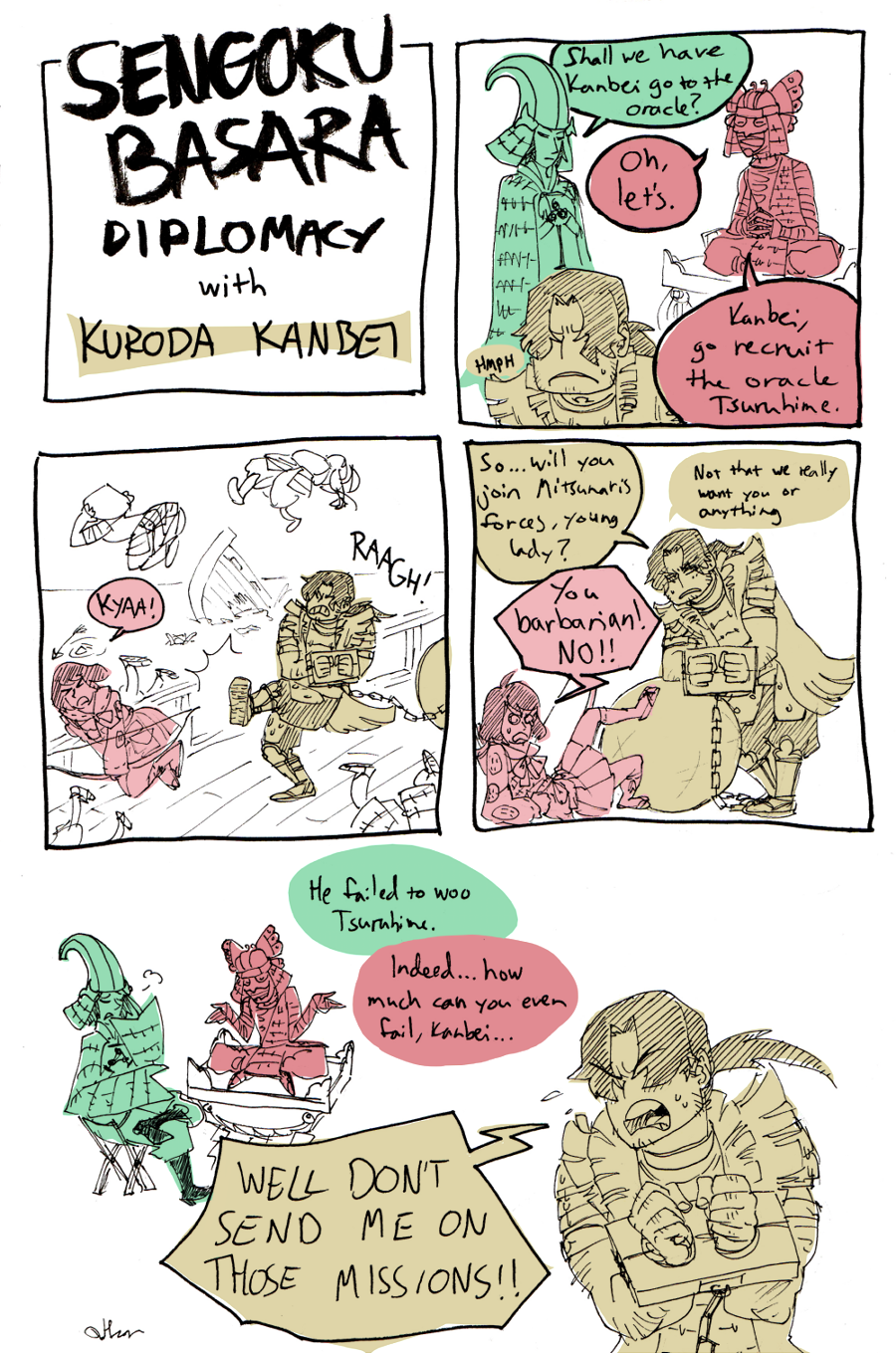 Watch
I'm sure Kanbei actually thought she was really cute.
This is kind of a sequel to
this old thing.
More of my quite pointless comics about the Sengoku Basara 3: Samurai Heroes story mode will follow at some point.
Also in
tumblr!
I made
a Basara blog
too. A channel has opened for all the Basara feels I've kept bottled up, and nothing can stop me now. @_@ Also, I bought the game and I can play it at HP's place, hahaha.

the only good the about kanbe's ball and chain is he can sit down whenever he wants.
Reply

Hehee, nää on aina niin viihdyttäviä :'D kun vaan ehtis tutustuun sarjaan, nii sit näistä nauttis viel tuplasti enemmä
Reply