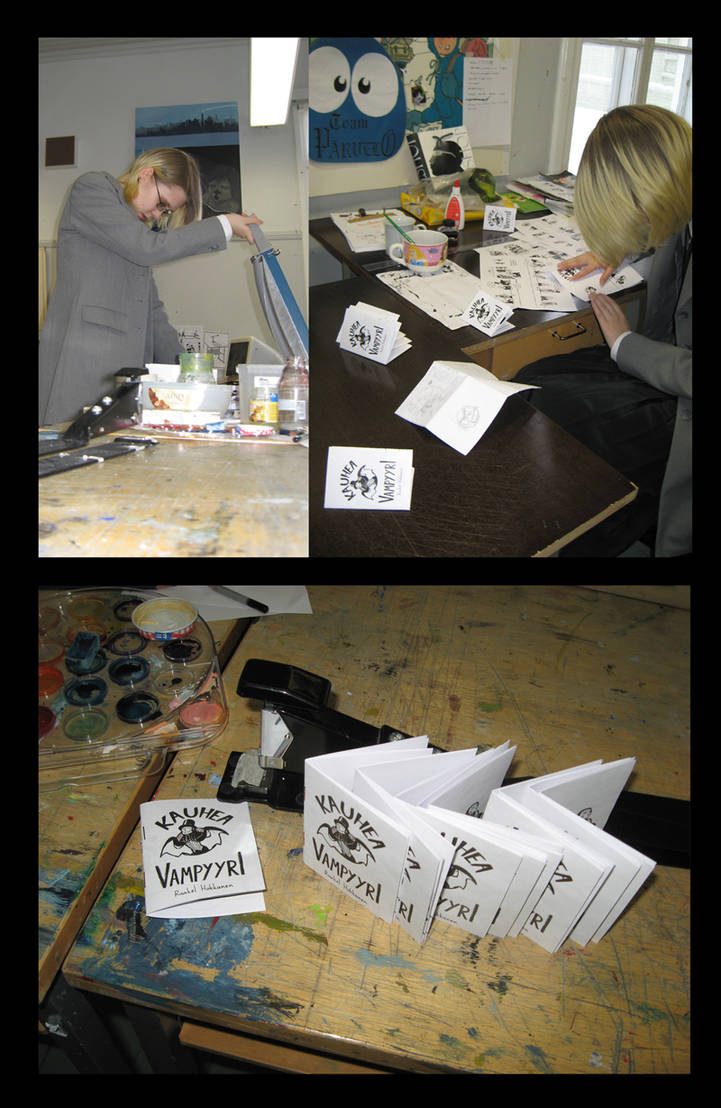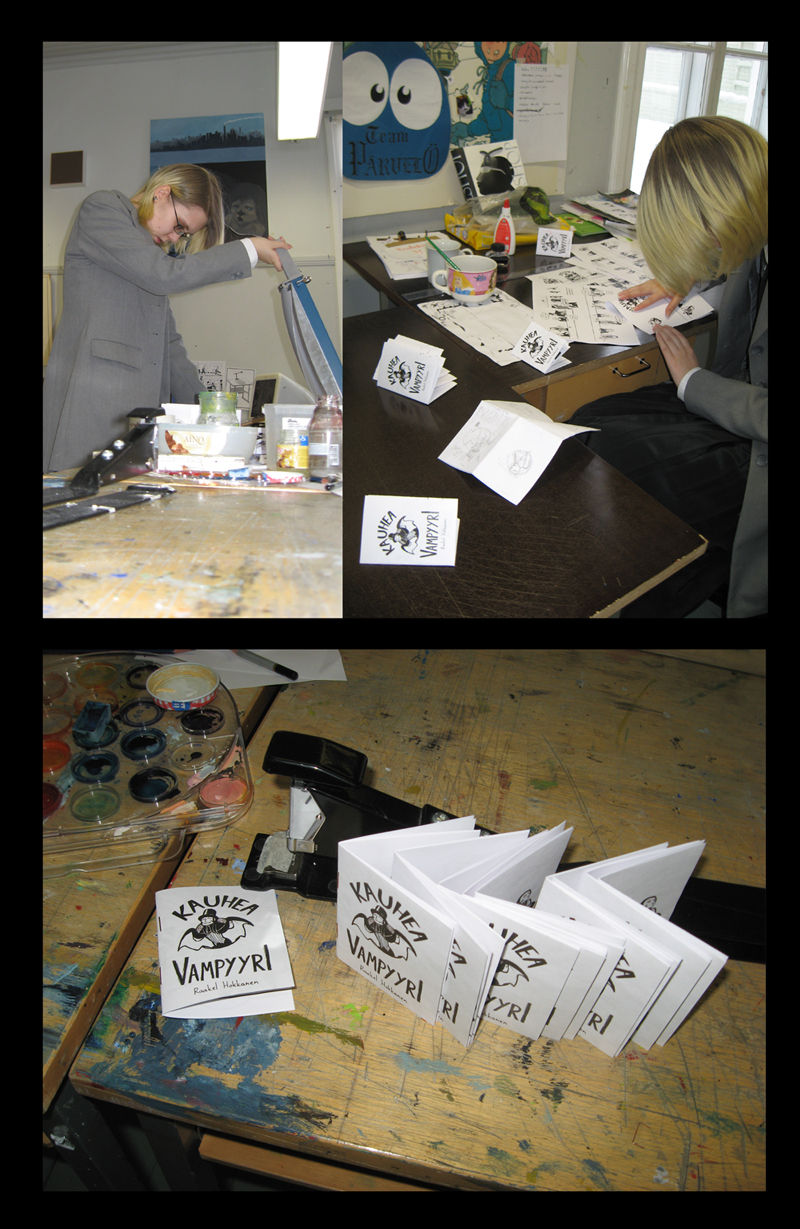 Watch
Or, the making of the minicomic "Kauhea Vampyyri" (The Terrible Vampire). It was a school project before Christmas, but I printed it for sale, and so it's my newest publication, so to speak. As you can see, it's all hand-made by me! XD
It's in Finnish, size A7, 14 pages + covers. Since it's so small, I made it one panel per page. I also made the mistake of making every single page bleed, so it was a huge pain to edit! >8); But after lots of trial and error, I managed to pull it off decently, I'd say. I want to do some more minicomics like this, just possibly bigger...and in color.....and with no bleeds!
I sell this for 3 €, you can buy it from
Team Pärvelö
in cons and comic events, or order it through our
web store!
Photographing by

, the model is me. : D