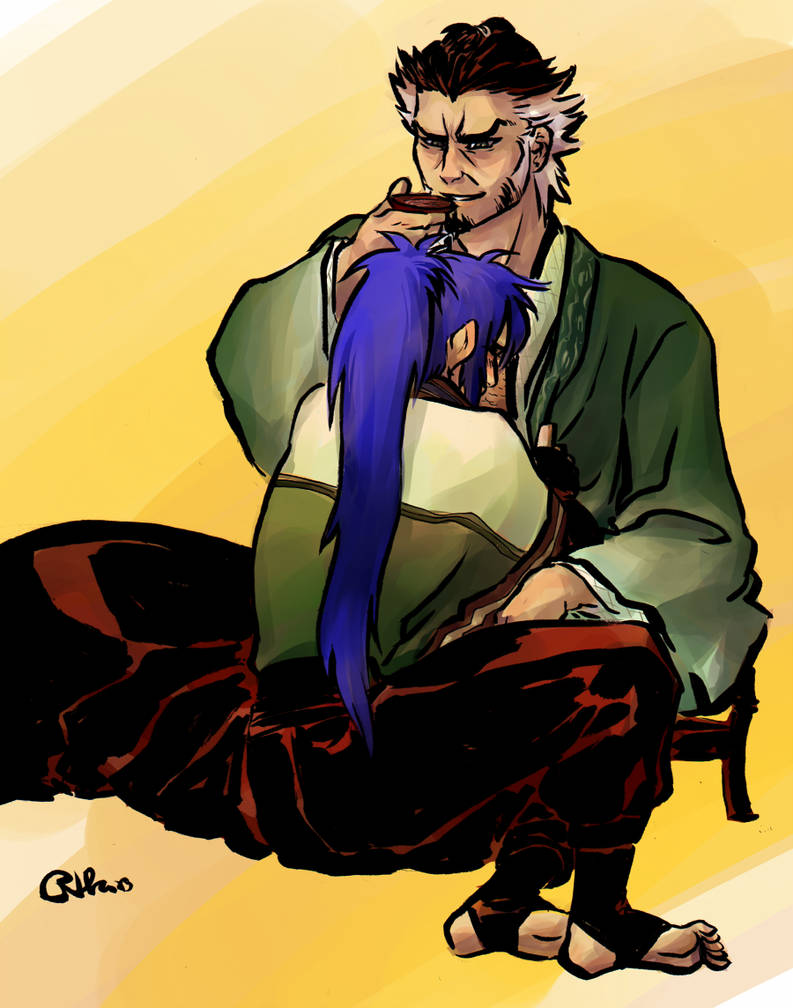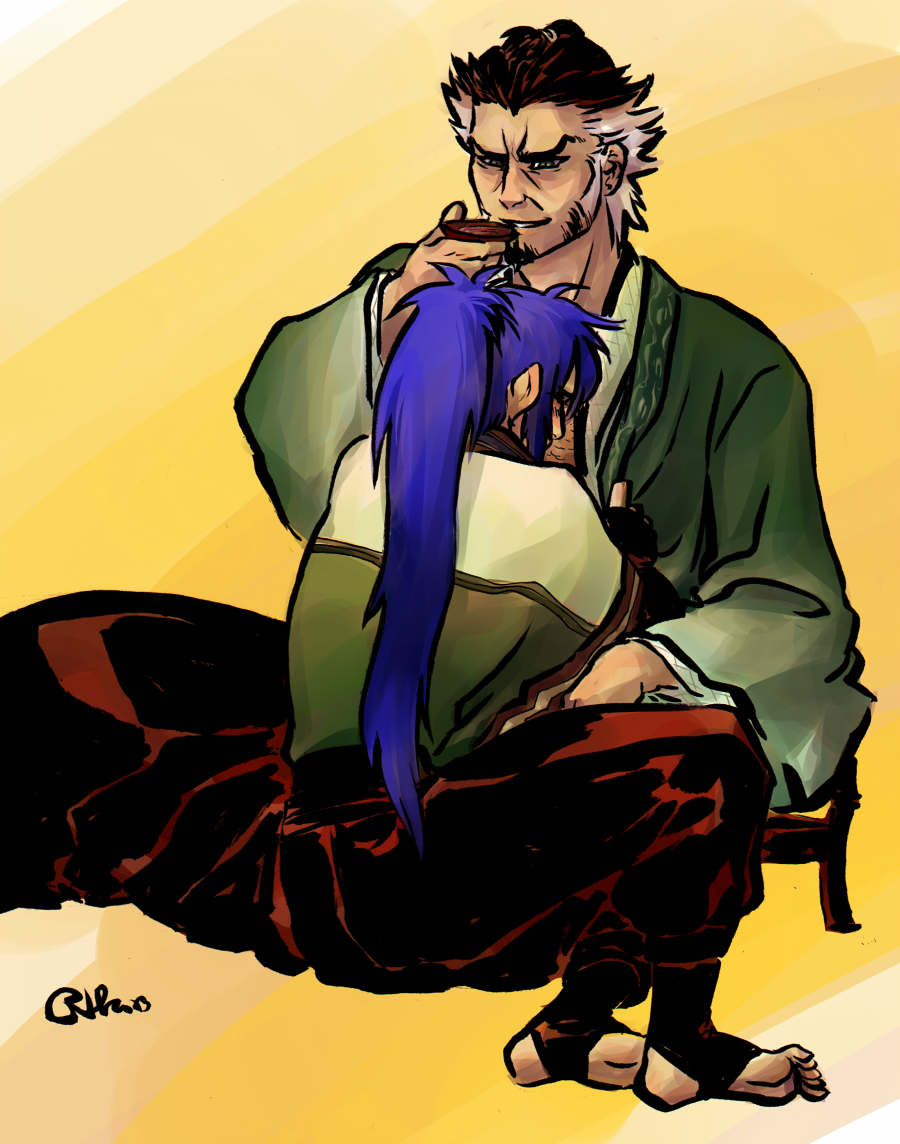 This isn't a particularly great piece, I feel, but I'm really fond of how the coloring of the characters turned out, so I'm posting it!
These are Serizawa Kamo and Ibuki Ryunosuke, my favorites from Hakuouki Reimeiroku. (I did like Sannan a lot, as well.) I just finished watching it yesterday, and I really liked it! I didn't expect that much from an anime based on an otome game, but the drama was just to my taste, and the style and the character designs are beautiful. I'll have to get to know Hakuouki better!
Also in
tumblr!
Brushpen, SAI. I used the marker tool and a bazillion layers, this time. Crayon for the little patterns, and erasing things just so.

Reply

I like how u put them together like that. Not many do that. Love this piece!
Reply

Really? How mysterious! They have such an interesting (and terrible in the best ways) relationship. I wonder if Serizawa isn't to most of the Hakuouki fans' tastes.... <: 3c Thanks for the comment!
Reply

Ensinäkin; aivan ihanat värit tässäkin <3 silmäkarkkia
Fiilis; iiihanan iiihana <3 nomnom tästä master and dog-asetelmasta >:3 ja nuo varpaat söpöt
Reply