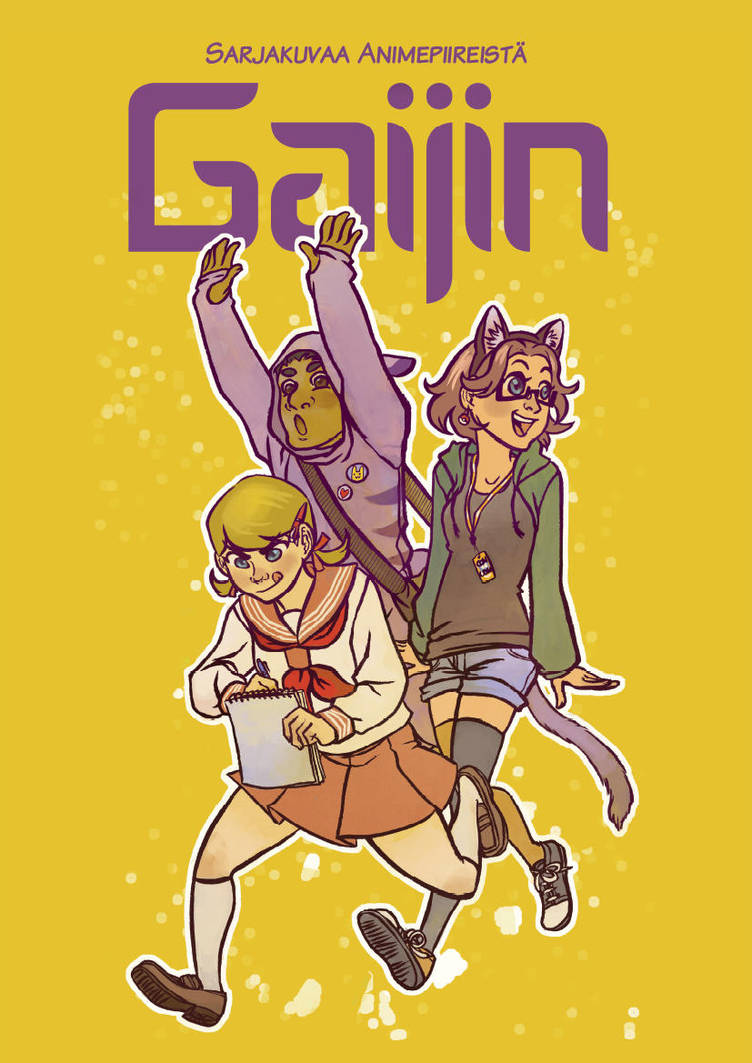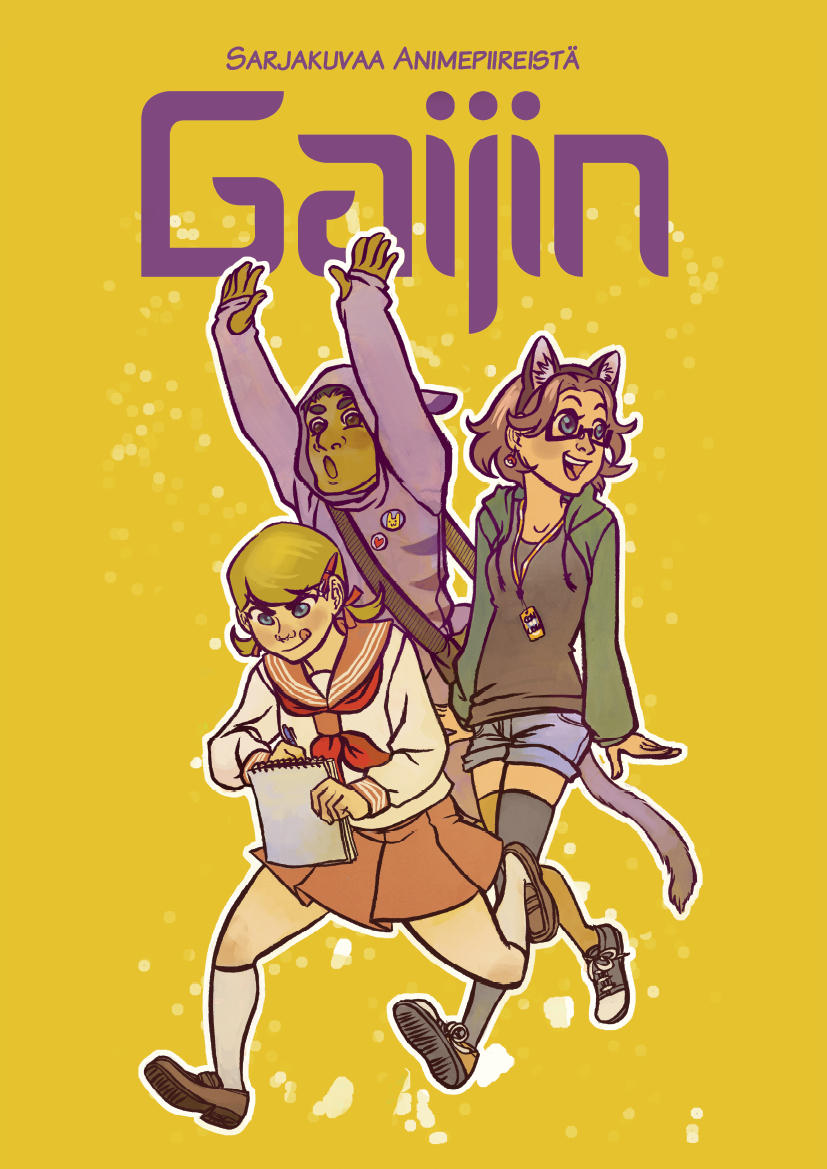 Watch
Here's the cover to
Team Pärvelö
's newest publication: the Gaijin: sarjakuvaa animepiireistä ("comics about the anime circles") anthology. I drew the lineart, ~
laurahaapamaki
colored it and made it an actual cover, and ~
Susapp
created the Gaijin logo.
You can buy your Gaijin next weekend in
Tampere Kuplii
, or in cons over the summer! They'll also be available in
our web shop.
Gaijin contains 14 short comic form articles about all kinds of things related to the anime/Japanese popular culture hobby, such as cooking mochi, cosplay, ball-jointed dolls or certain series. All the comics are in Finnish. Read more about the contents
here
(Though it's in Finnish too...) and check out previews in
HERE!
Also in
tumblr.
Brushpen, pigment ink marker, white gel pen. Laura and Suspu apparently used PhotoShop & Illustrator.

Ihana coni-fiilis tulee tästä :'D pitää laitella tilaukseen tää,kun Kuplii meni ohi
Reply

Hohoo, kiva kuulla!! Tilaa ihmeessä, ihan kaunis läpyskä tuli. : )
Reply

Looks and sounds great! I definately will buy that one! I hope I can make it to con(s) during the summer...
Reply

Is there a site in english?
Reply