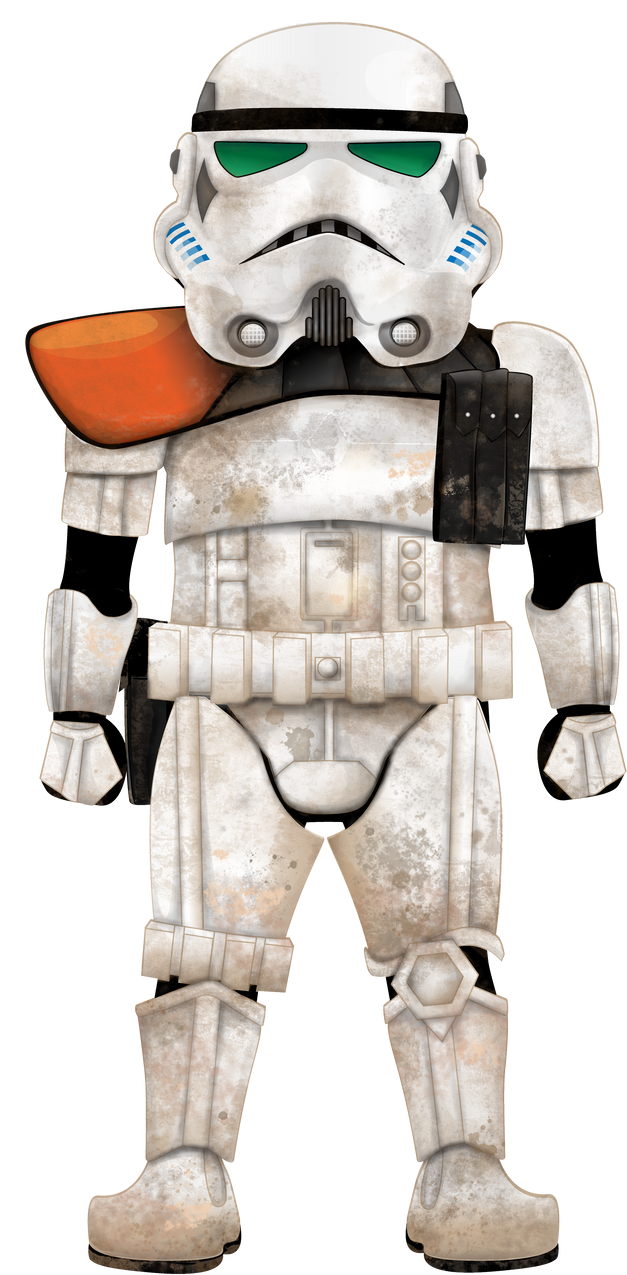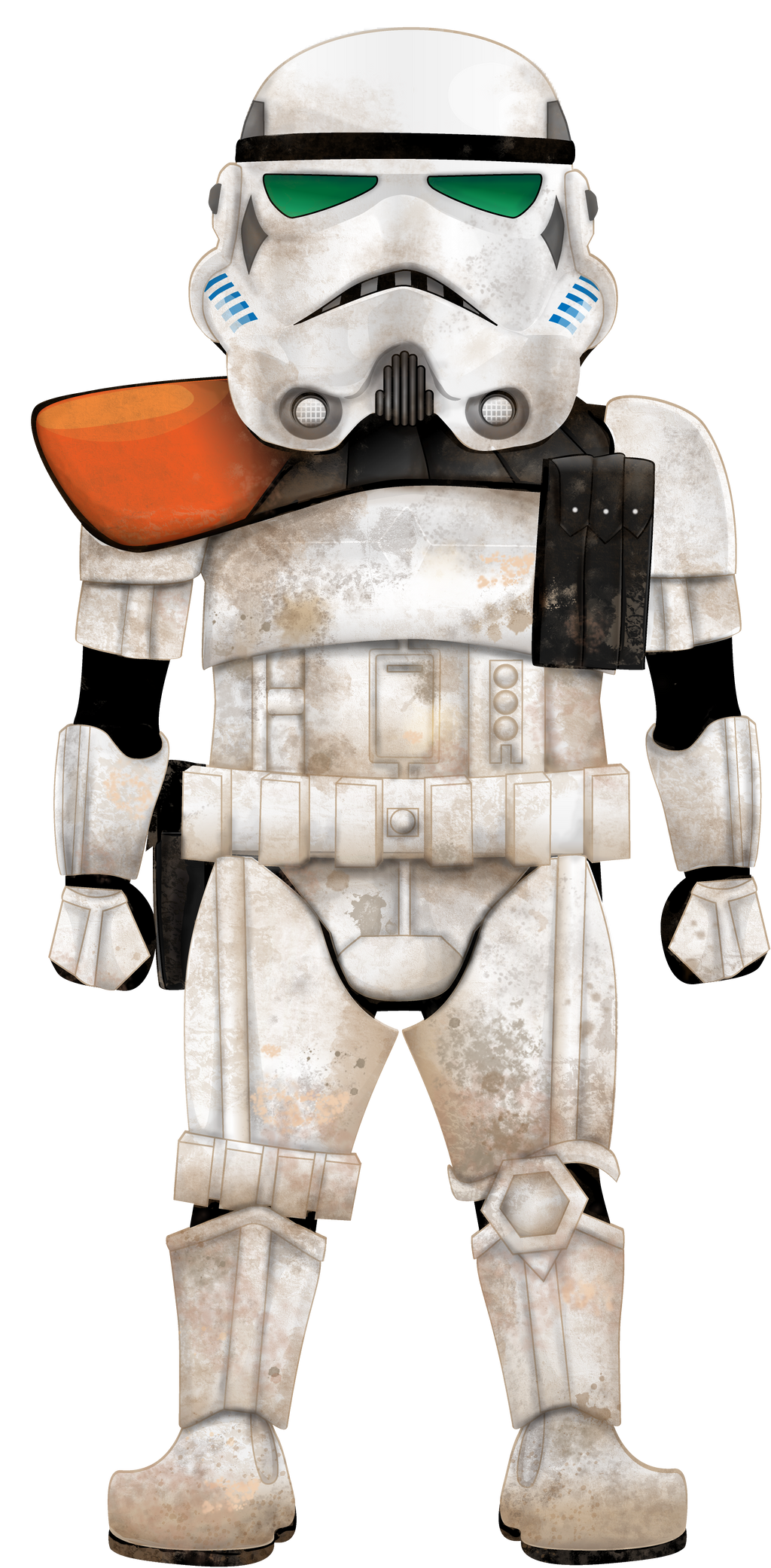 Watch
Hey guys, this is my first ever, and thus far, only Adobe Illustrator artwork. I decided I wanted to try and learn the program and I had a lot of fun with it.

This is a cartoonized "stumpy" version of a sandtrooper. I used my real life, custom built set of sandtrooper armor as the reference while creating this. All of it was made in Illustrator with vector and then dirtied up in Photoshop. Hope you like it!
a link to my real suit of armor.

Reply

that's a helluva 1st effort in my book
Reply

Aww, he's a cutie. Vector can be fun to work with, pulling those little handles around.

Reply

It sure was fun! And totally interesting... it's a whole other way of creating art

I'm glad you like him! I hope all of the ones I do will turn out as well (preferably better)
Reply

Reply

You know with this stumpy version you could seriously think about doing Lego Star Wars paintings. How nuts would that be?

Reply

LOL that could be pretty cool

I think if I did one, I would try and do a character they haven't created for LEGO yet... you know as kind of an inspiration for them to do so

I kind of like that idea, thanks for seeding it in my mind bro!
Reply

Always happy to help mate, even if its only with totally random ideas.

Maybe do yourself as a LEGO Star Wars character, Han Solo style smuggler perhaps.
Reply

I actually found the inspiration to start a new project. I'm gonna draw up a bunch of Star Wars characters in this style: gonna do all the line work first and then as the inspiration rolls, I'll go back and do the colors. The final goal being that maybe I can make a really cool poster from it. Lot of cool ideas floating around in my head for it
Reply