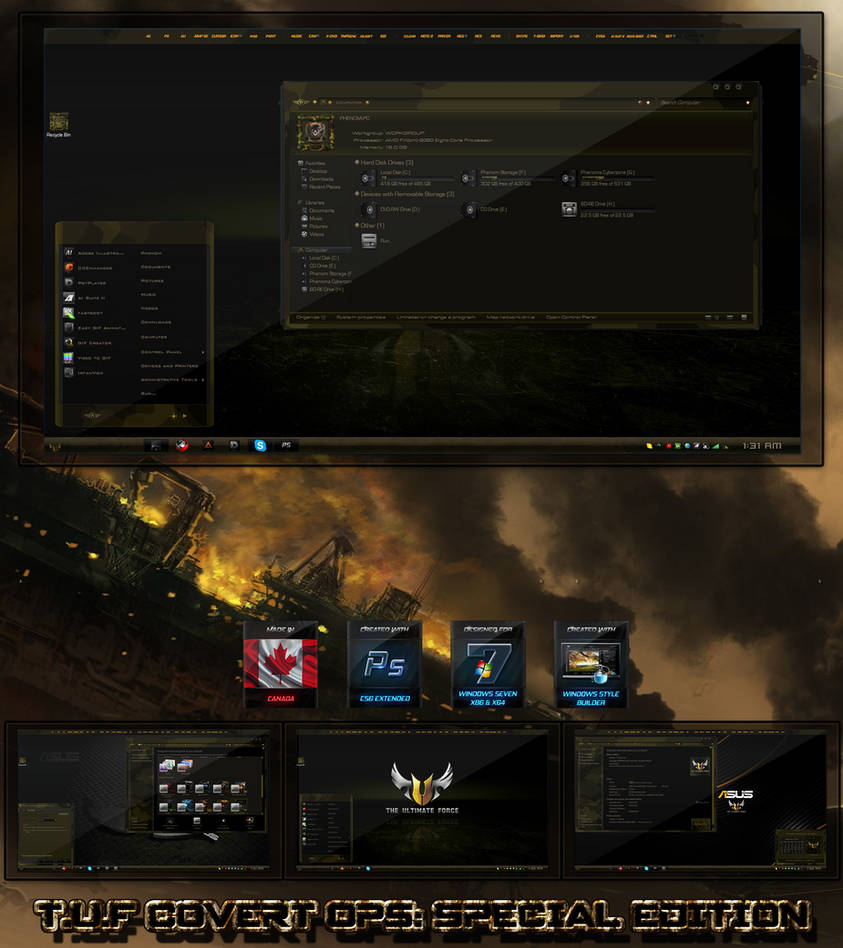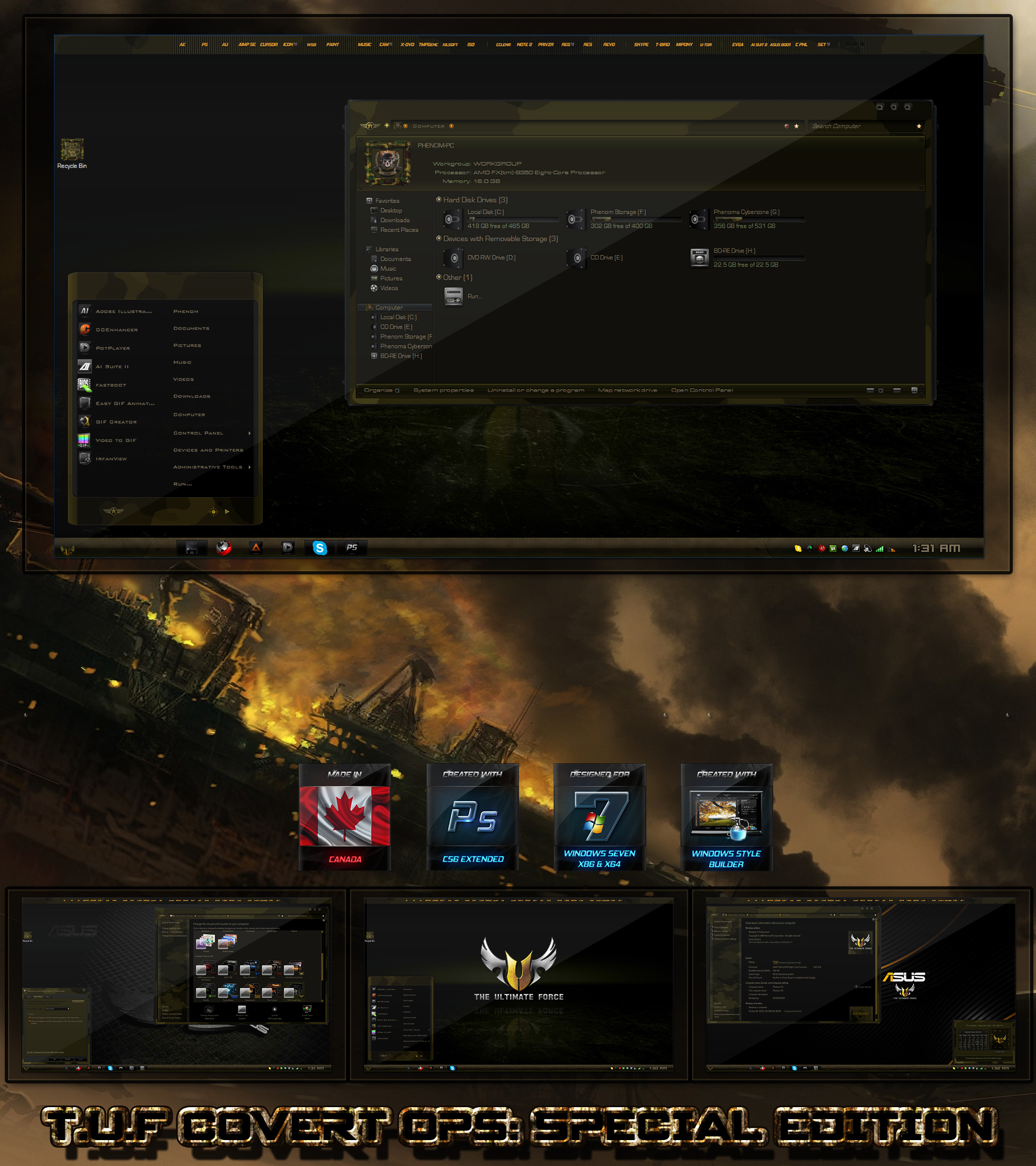 T.U.F. Covert Ops: Special Edition


Based around the ASUS T.U.F Motherboards
Please read the instruction file thank you

Theme includes:

Custom Cursors

Start Orb

Custom Sound Pack

Fonts

Explorerframe buttons and images

Shell32 replacement images for the Control panel panes

Wallpapers

Imageres.dll icons
Theme Extras

Custom Dock

Shellbrd Orb

System Genuine Image

System Clocks
Thanks

To the amazing creators of all the wallpapers used


I've logged in to my ancient, almost forgotten, completely unused DA account just to thank you for this awesome skin! I've been looking for ages for a skin that would match my new computer case's military theme and at last I've found this! Thank you so much again!
Reply

looks fantastic theme


love it Dock


Reply

Amazing work as allways bro, people will go crazy for this one

Reply

Reply

HI bud do you mean the dock at the top of the screen icons are in the extras folder

Reply