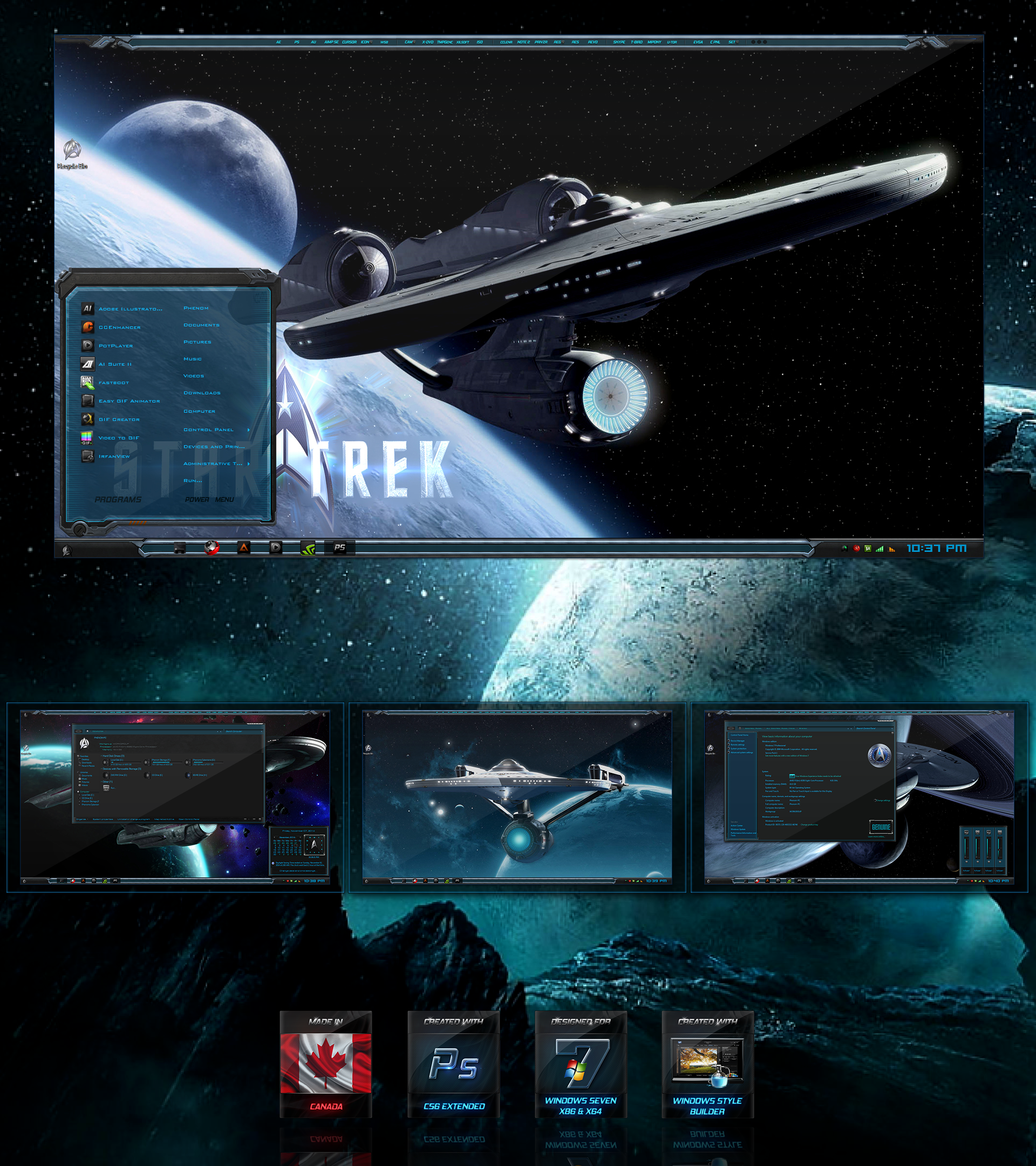 Star Trek : Renegade Edition


Please read the instruction file thank you

Theme includes:

Start Orb

Custom Sound Pack

Fonts

Explorerframe buttons and images

Shell32 replacement images for the Control panel panes

Wallpapers

Imageres.dll icons
Theme Extras

Custom Dock & Icons

Shellbrd Orb

Mad Max Fury Road Cars Wallpaper Pack

System Genuine Image

System Clocks
Thanks

To The creators of all the amazing wallpapers used


Awesome work, thanks for sharing.
Reply

I am pretty amazed by your work! Good luck!
Reply

very very good work

awwwwwwwwwwww
Reply

Hell yeah bro

love space, this gose right in my favorite folder

Downloading 100%

Reply

Awesome theme, thank you very much for sharing your themes.

Reply

Thanks bro! You have good themes for windows 7.
Reply

fantastic work

I like the transparent start menu and colors also

Reply