Contact me: Twitter | VK
Basic Information:
1. Payment:
PayPal
.
Also please remember the PP fee! Simply pick the 'family/friends' payment option on the menu!
2. I will send you the final picture 300 DPI (PNG)
after
the full payment.
You can 50% prepay of the cost before I start or full cost at your choice.

3. I accept
$ (USD) and
€ (EUR)
. The prices indicated in
$ (USD)
will be converted at the current exchange rate.
In some cases, I have the right to refuse your order with or without giving a reason.
What I draw:
- Fanart/Original characters (human/humanoid are okay).
- Soft Erotica&Sexual themes (M+M, F+F, F+M are okay).

What I don't draw:
- Mecha and complicated mechanisms (sorry, I just can't=/).
- Furry, animals and anthropomorphic animals (not my style).
- Porn, Guro, extreme violence and gore (NOPE!).
How to order:
Send me a Note on dA or another source with the title "Commission" and fill this form:
1.
Name & Character description
. Please provide as much information as possible to clearly indicate the image you would like. I.e., character references, pose references, similar images, etc.
2.
Category of commission
, which you want me to draw: tarot card, portrait or character with background
.
3.
What colors scheme and what attitude you want to see from art.
Please remember! The price depends on the complexity, the size, the time taken and the media used for doing the picture. I'll show you some examples of prices, but I'll tell you the real price of your work when you have sent me the request.
Tarot card of any character: $ 50 (USD) for single card, $ 70 (USD) for two-character card.



Portrait: $ 25 (USD) for vertical with simple gradient background, $ 30 (USD) for horizontal.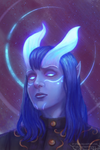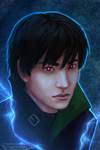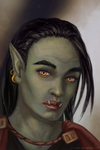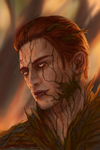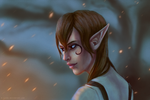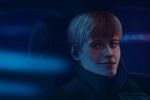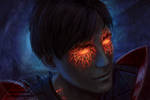 hows your commission status at the moment? I hope your doing ok since I remember you had some personal issues earlier this year