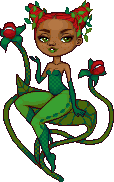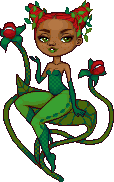 Watch

Niiicceee. I really like the way you did her hair. The little leaves are so cute, and I love the mouths/flowers.

Reply

ouuu, i like the horn hair!! she is so lovely!!

Reply

I loveeeee this. She's beautiful! *u*
Reply

I saw this pop up on PE and wanted to comment immediately.
Everything about her hair is just
way
too good.

( I love it. )
That said, the doll has excellent flow and her vines look both beautiful and positively
vicioussss
.
Reply


Gorgeous! I love your interpretation of her!
Reply