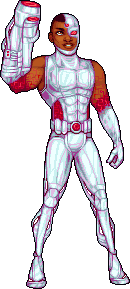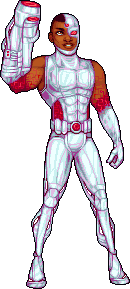 cyborg/vic stone from dc comics! and i couldn't decide what design to go for... so yeah, this is a very messy mix of different cyborg designs. idk.

I love how you use colors, everything fits perfectly together! Also Vic is awesome!
Reply

holy shit the METAL... that shading, im fucking blinded by the excellence

really amazing job on the muscles too! this whole thing is fabulous, amazing use of color in general
Reply

is it possible to favorite something more than once?
Reply

AAAH this is so good!! the gun looks amazing!! and just, all the shiny bits!! this is so good!!

Reply

Omg, I'm so fan of this character ;w; this piece is great ;u;
Reply