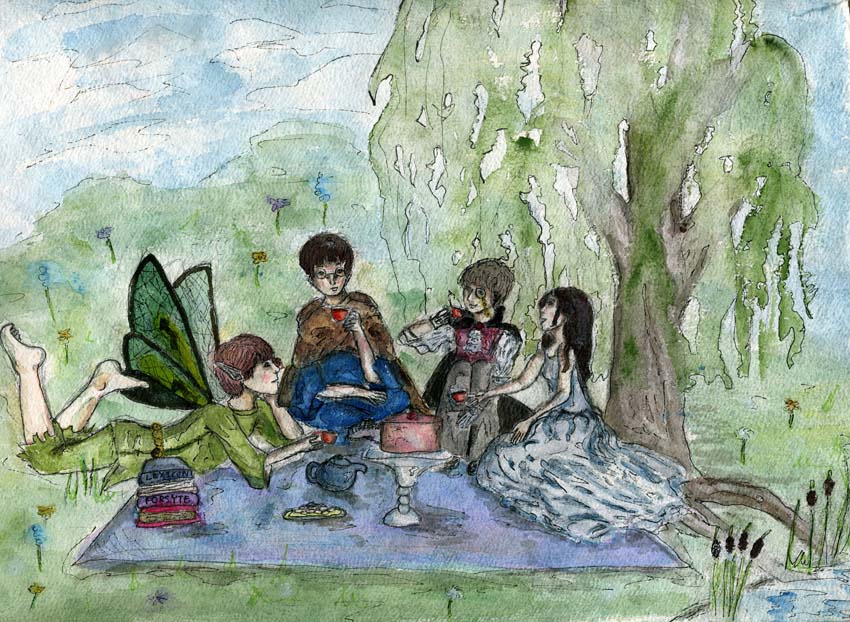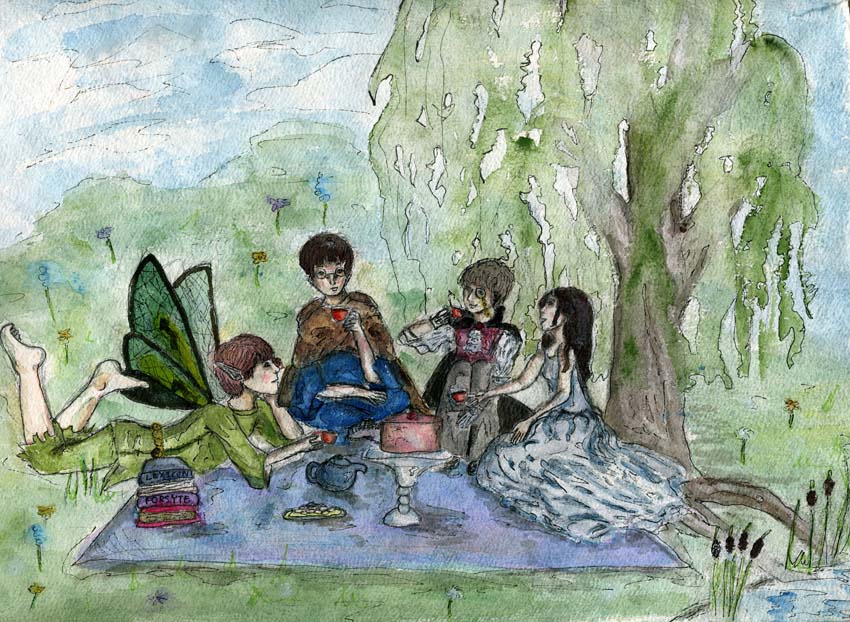 Watch
I said that there may be one more painting after the Wila's forest, and I didn't lie, now did I? As mysterious and solitary as they each may seem individually, they do enjoy getting together for a nice spot of tea!

I've discovered that using a sume-i brush for the background (and misc. weeping willows) of watercolor paintings creates some nifty effects.

This is another illustration for the Lexicon project (erm... long story. Ask me if you really want to know), and probably the last in color that I will do (although this is heavily subject to change).