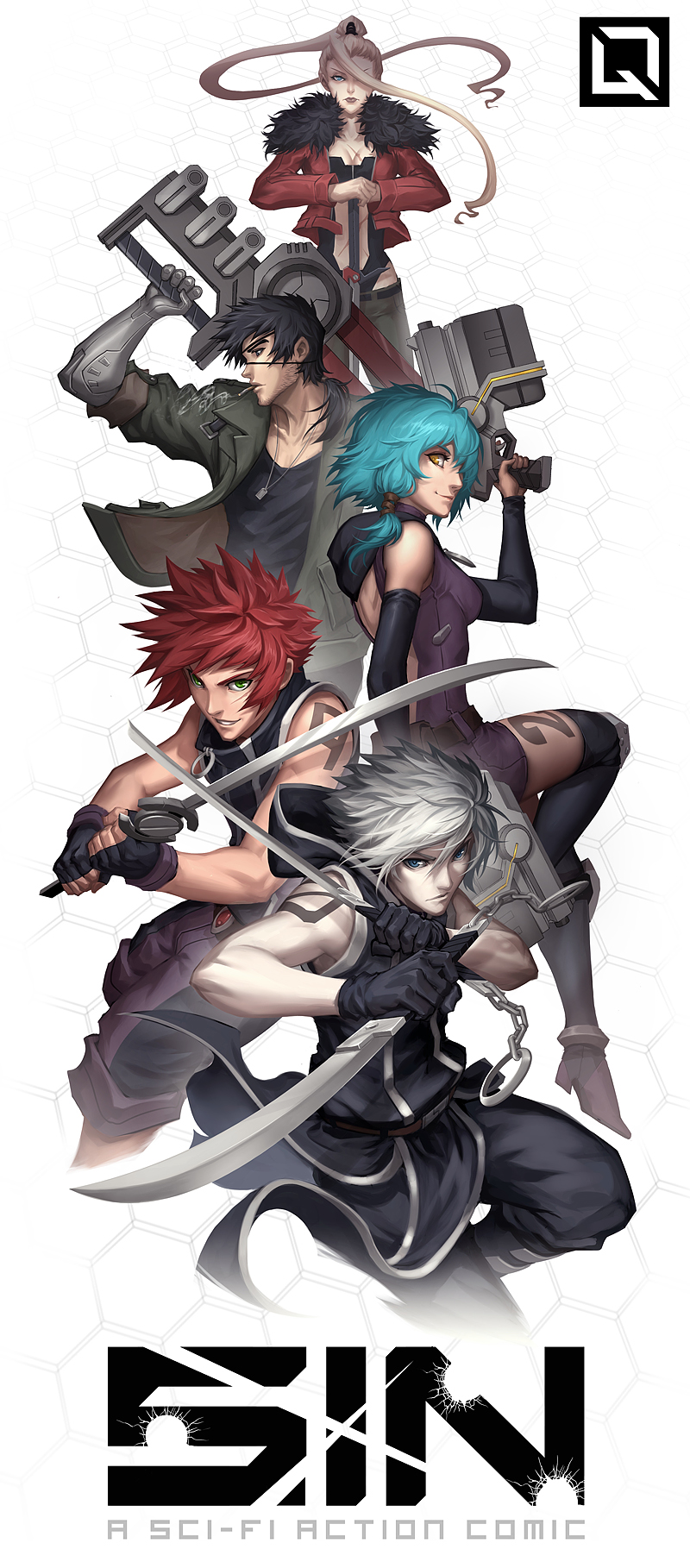 Watch
Hey everyone, 2018 is going to be a big year for my longtime running comic SIN! The series is getting a relaunch with weekly updates, a brand new Chapter 2 and a bunch of other new content per release! For more information read the FAQ below. Thanks for tuning in!

When does the relaunch happen?
Just after New Years of 2018, Chapters will be released every Tuesday beginning with January 2nd!

Why the relaunch?
Over the years I've felt SIN lost consistency in many ways. Release time was rough, the writing quality all over the place, and my art style kept changing. The relaunch is a way for me to rectify a lot of these problems so that new readers will have an easier time getting into the series while current fans get to experience a more coherent story!

Where can I read SIN?
SIN will remain on Tapastic, but I will also be uploading it on Webtoon for the sake of exposure and generating a larger fanbase. In the future I may consider moving the series permanently to one home, I guess only time will tell the benefits of both!

As an existing fan of the series, what sort of new content can I expect?
Don't worry, I didn't forget about you guys! Along with every new chapter release there will be:
A new chapter cover

3 pages in color

Rewritten dialogue where I feel necessary

Pages will be in a larger resolution
Hopefully these changes will keep you guys interested enough. As of now I am still writing story archs past Chapter 55, ideally the relaunch will give me plenty of time to have new content prepared when the series catches up again!

I love SIN, how can I help support the series?
I have repurposed my Patreon solely for SIN, if you're looking for more content or just want to help me make the series a full time gig there's that.

However, I'm more than grateful if any of you just take the time to read the series and leave comments, your reactions as a fan is the most valuable thing I can get as a creator!