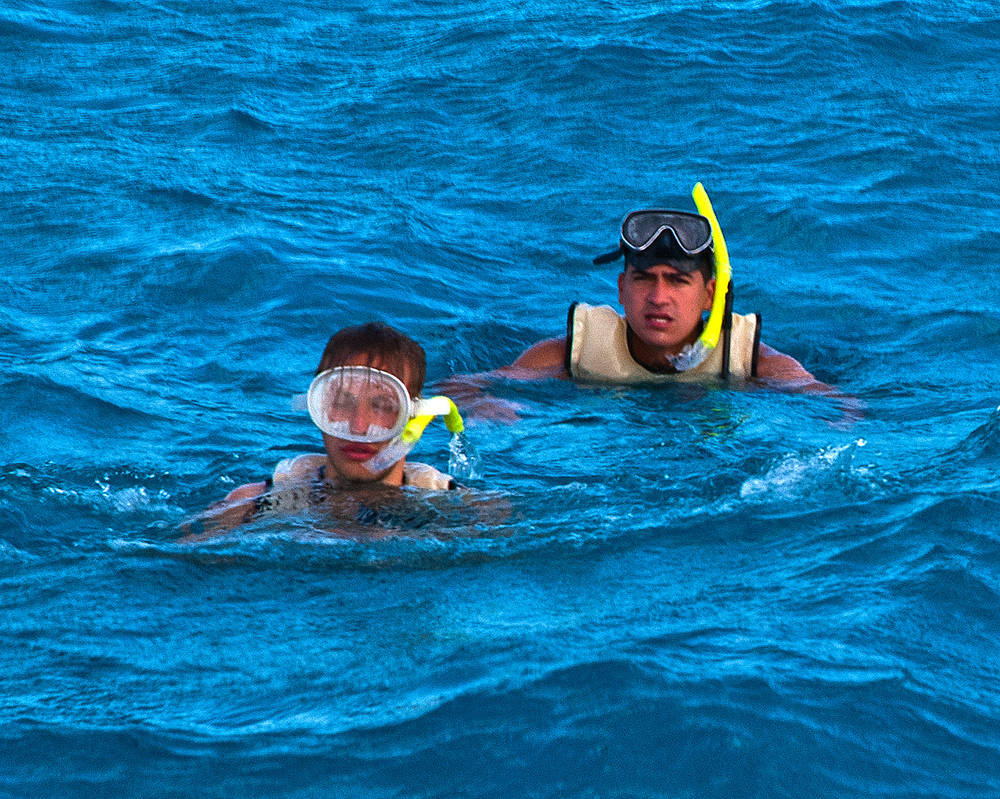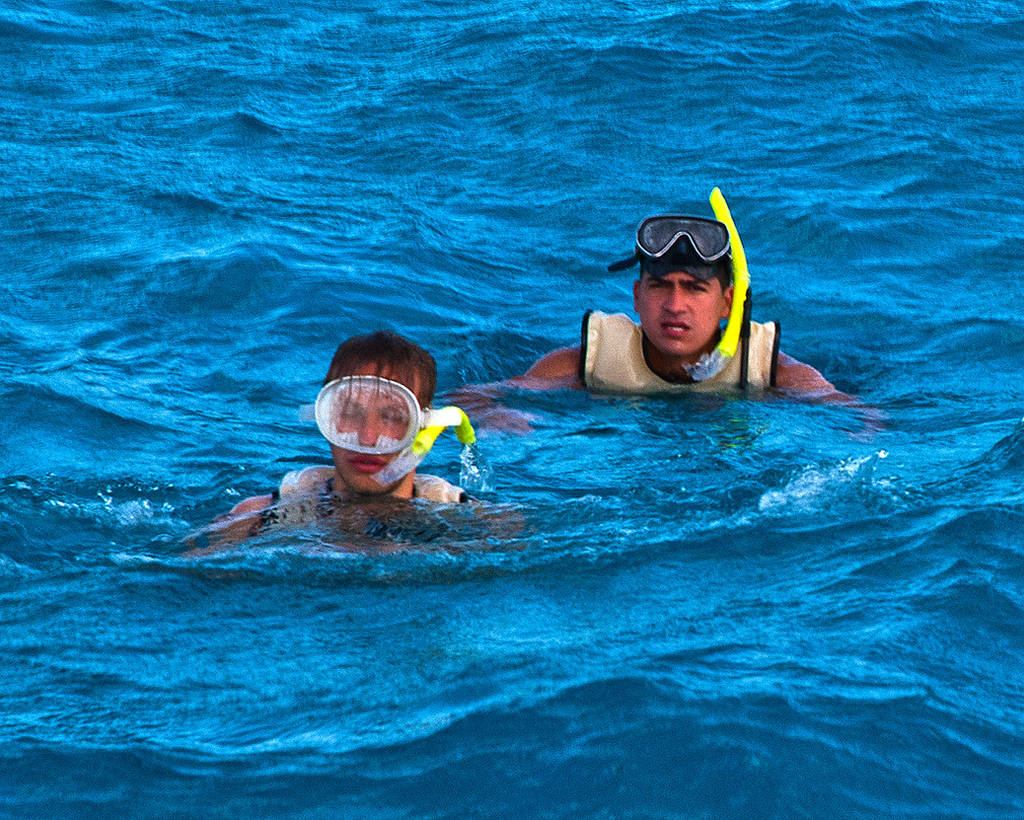 Watch
Taken 2/1/2012 off shore from Key West, Florida.

great framing. I like portraits, moments caught. I've been to Belguim, it has a jokey reputation here for being dull and flat, unfairly...

Reply

I tried snorkeling myself, but found I couldn't get used to breathing through the tube, so I returned to the catamaran and did what I do best in such circumstances--photographing others. These two guys were traveling together around the country and claimed to be from Belgium, but the one who has his mask raised is actually from Tunisia. He did know his Jacques Brel songs though.

Reply