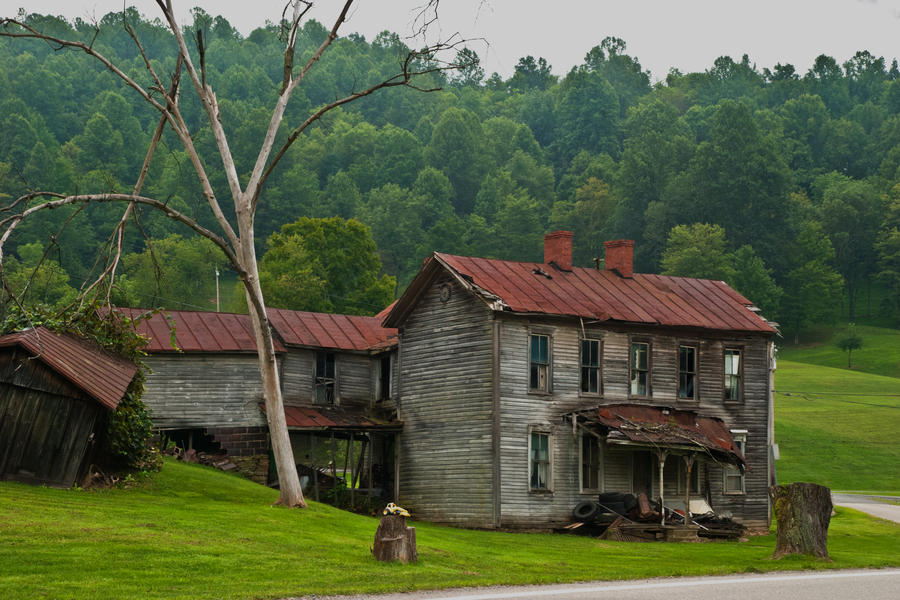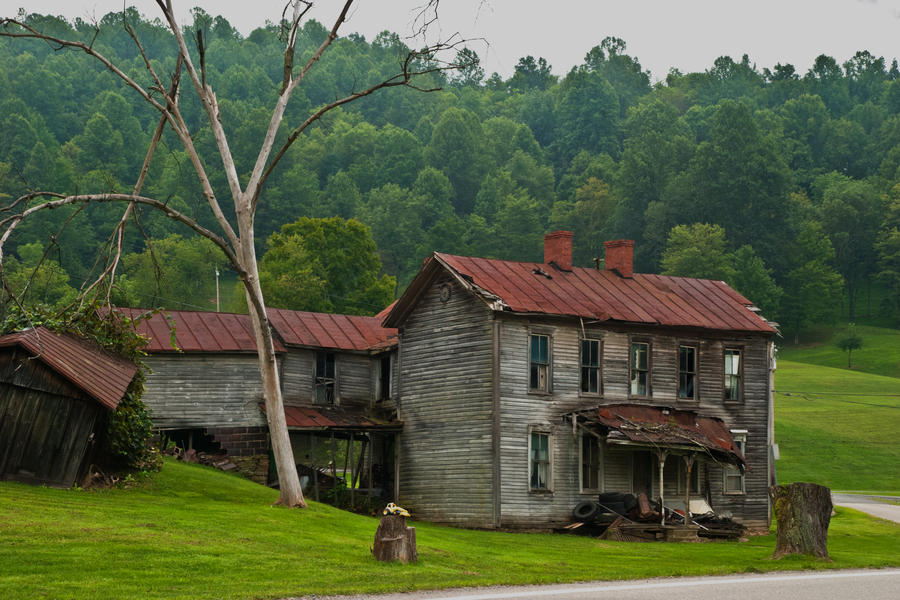 Watch
But just look at how well the lawn is maintained.

Taken 8/15/2012 in Metz (Marion County) West Virginia.

great photo, sepia would also look good I bet. The latest batch of photos are all fab Bryan

Reply

I love old falling down buildings. Lot's of Personality.
Great shot ~
Reply

and just next door there's an absolutely beautiful craftsman style home in perfect condition. go figure.
Reply

I guess even ghosts like to keep a well manicured lawn.
Reply