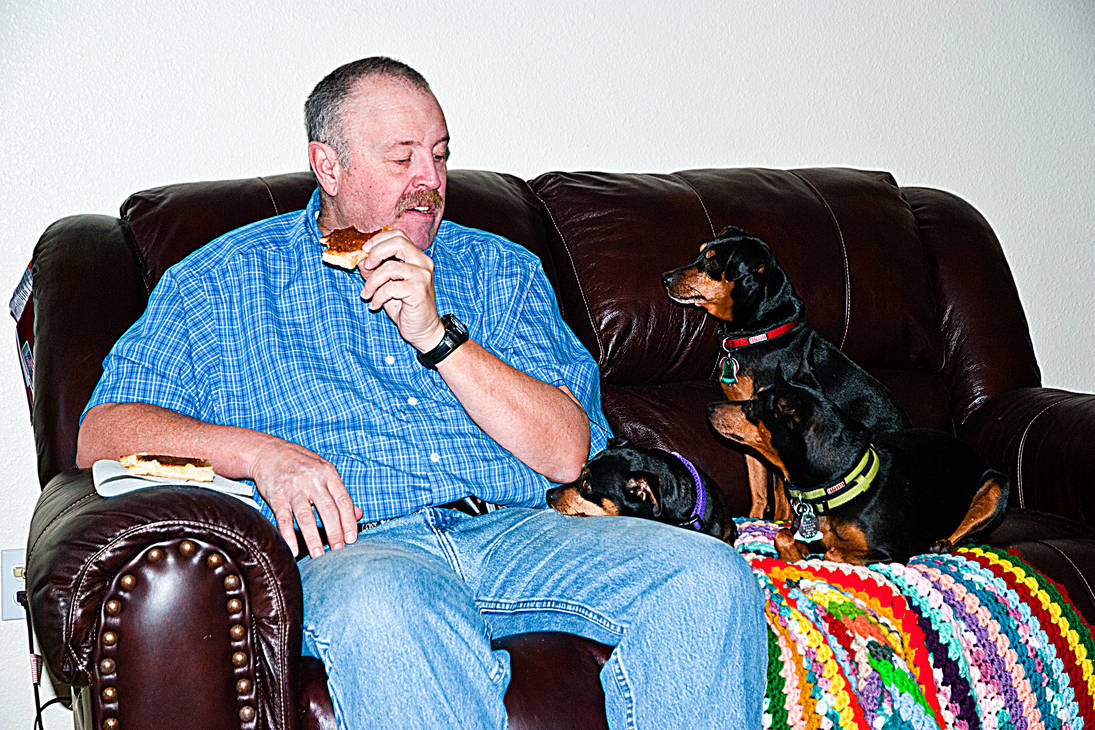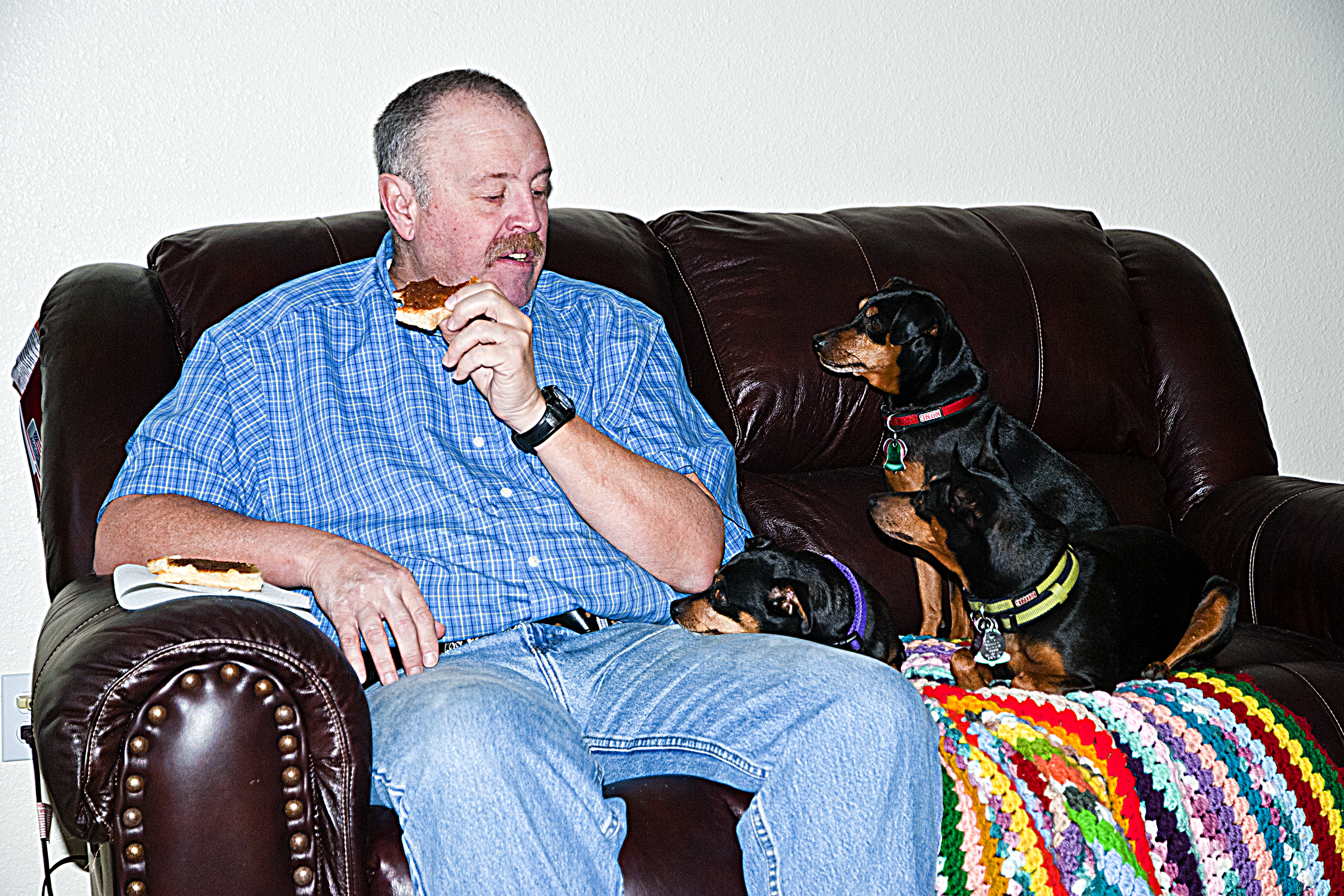 Watch
Kevin and our 3 male minpins--Major, Rocky and Harley

lol so funny they all beg light that
Reply

Well, Daddy encourages them to beg. He'll feed them whatever he's eating.
Reply

You know...it is amazing that they never figure out that "look" never works...except it often does.
Reply

It works on Kevin, and almost never on me. I guess that's why they're all staring so intently at him and ignoring me. He's got the food.
Reply

Reply

Reply