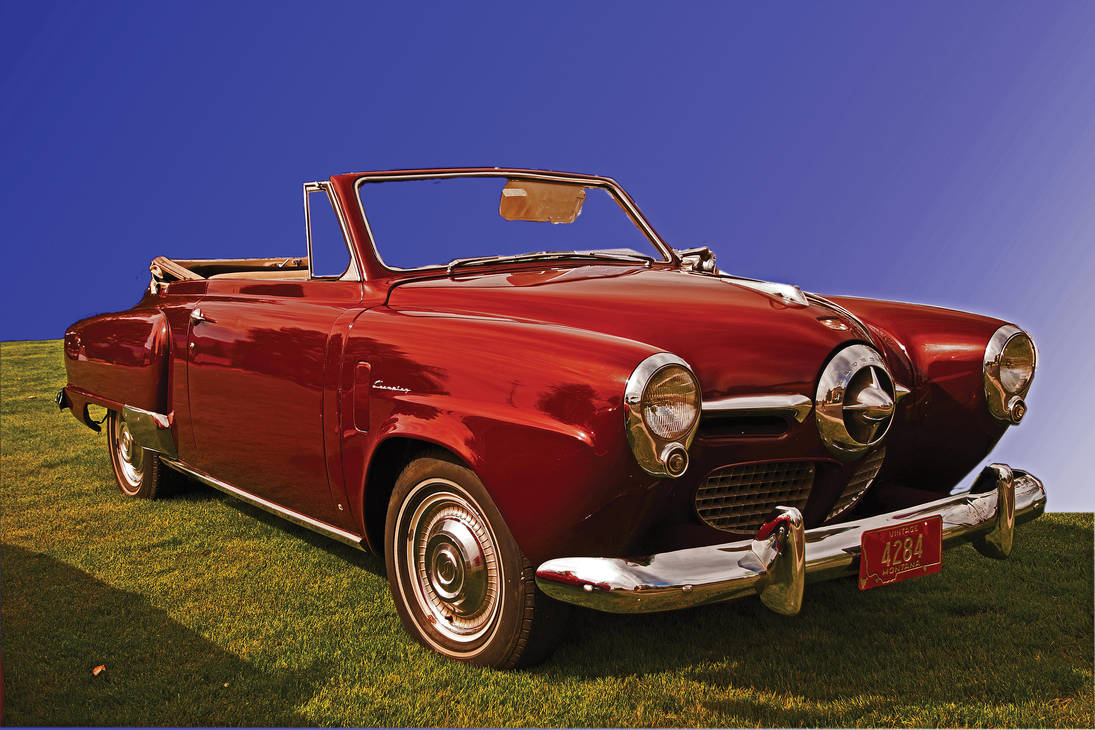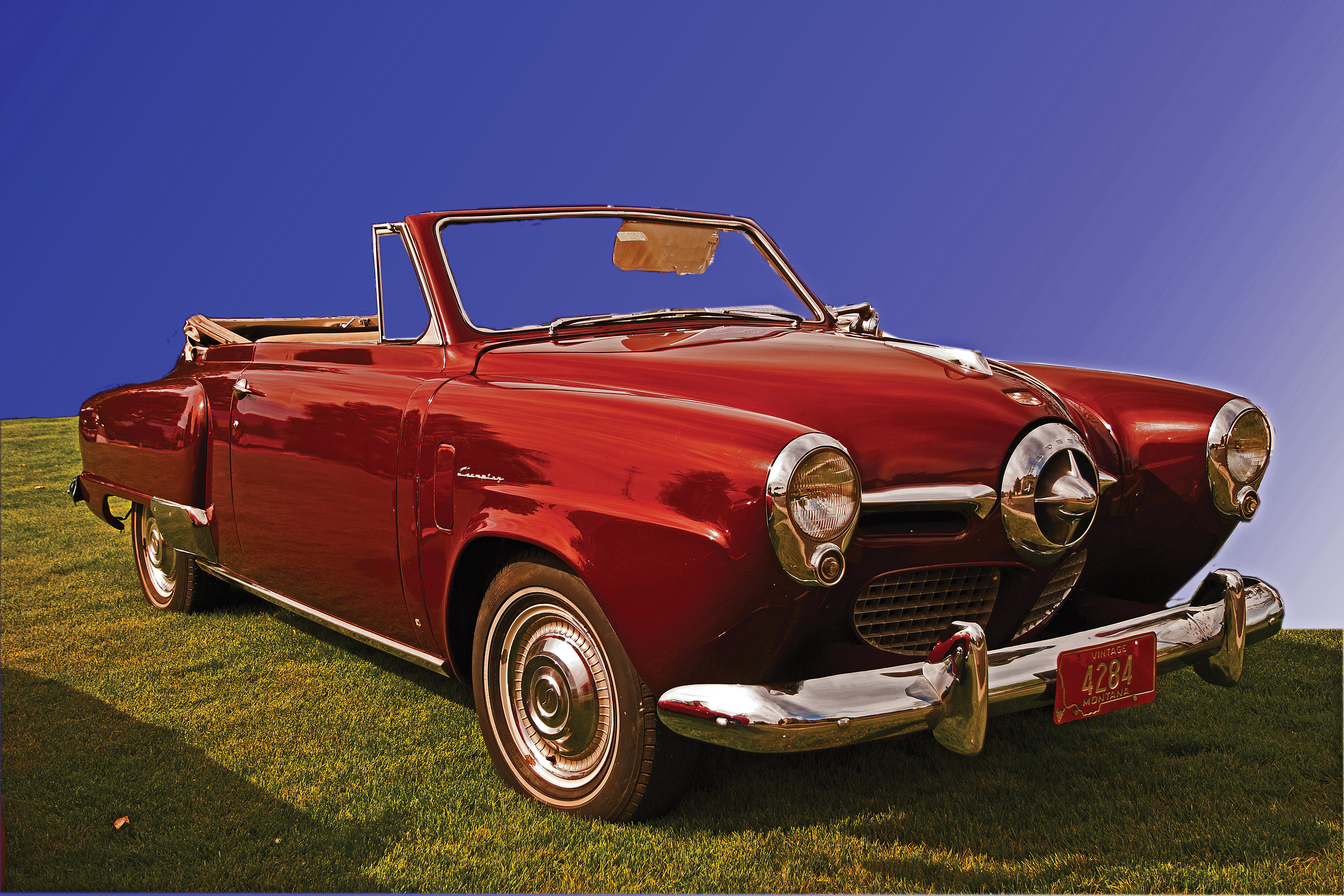 Watch
1951 Studebaker Champion Convertible owned by Bruce Barrett of Missoula, Montana.

that front design makes quite a statement!
Reply

It was deliberately designed from the nose of a P51 jet. It was (and probably still is) possible to get a small propeller to mount on that center cone. I love Studebakers. If I had the money, I'd collect lots of different Stude models. The company started out as a buggy maker in 1853. 80% of the covered wagons used in the migration west across the US were built by Studebaker.
Reply

One could also get an amber fog light for the cone and some people even rigged up a pump-driven squirt gun for it.
Reply

I always loved looking through the J.C. Whitney catalog. There was no end of things you could get for your car.
Reply

interesting info, cars certainly had more design back in the day - not fuel efficient maybe, but evoke the period beautifully...

Reply