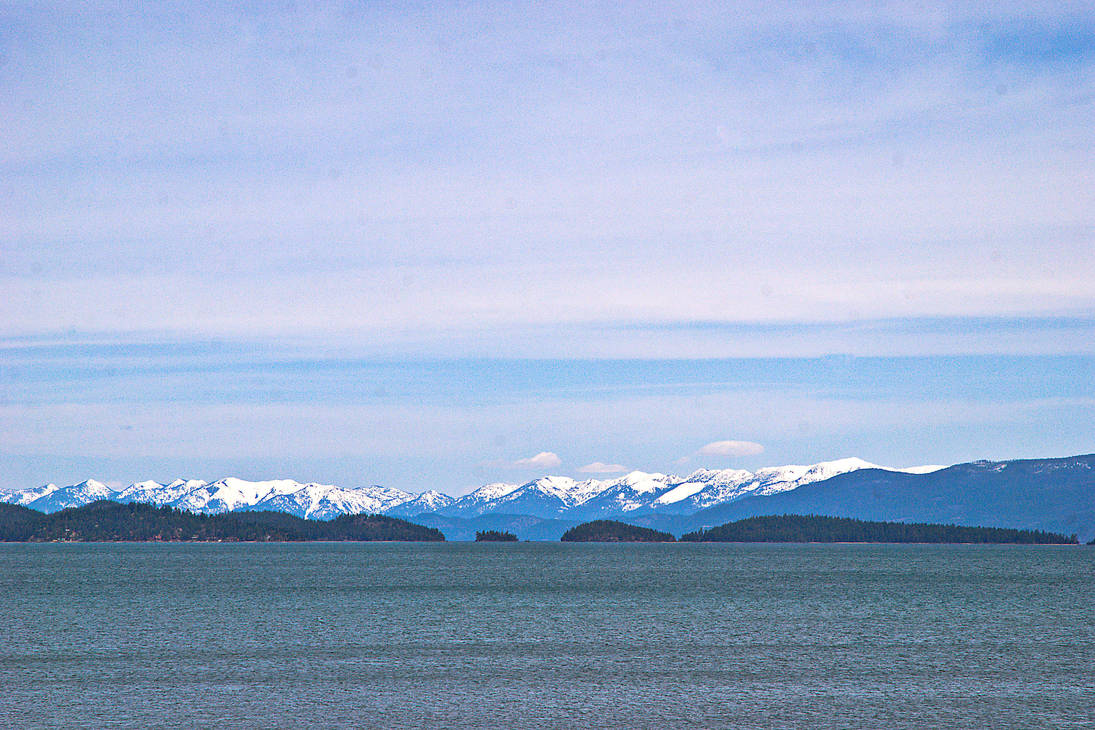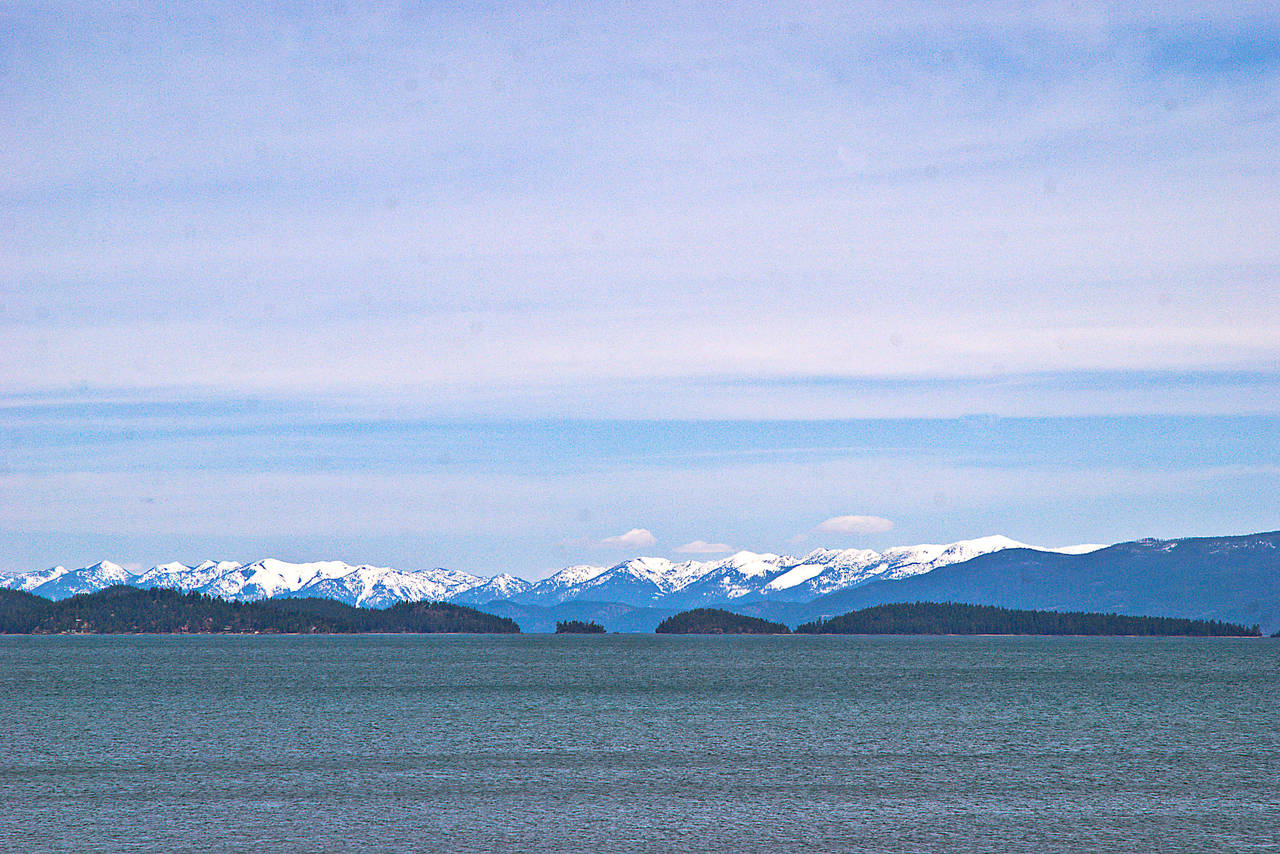 Watch
Flathead Lake is the largest alpine lake in the U.S., and the largest freshwater lake west of the Great Lakes. The Mission Mountains rise behind the lake. Photo taken at the southern end of the lake in Polson, Montana, USA.

Reply

What you see here is just the southern bay. The lake extends for another 30 miles beyond the islands on the horizon line.
Reply

Roughly 35 miles north to south and 15 miles east to west. Only Alpine lake in the country larger than Tahoe.
Reply