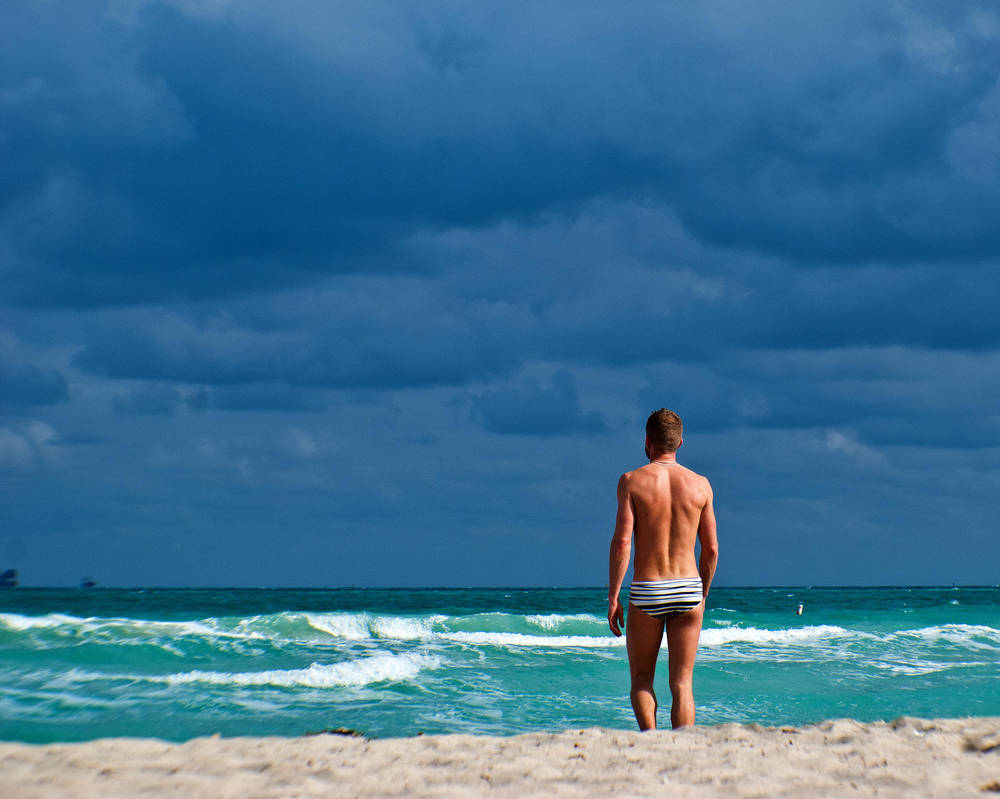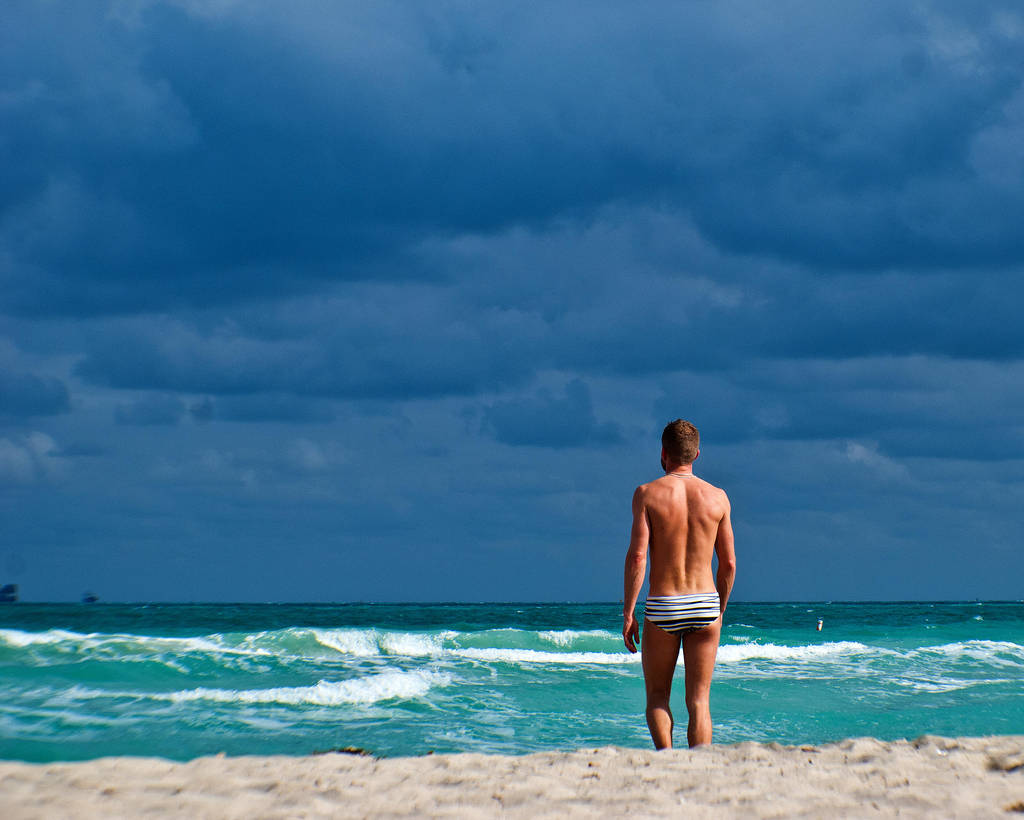 Watch
Taken in Miami Beach, 1/31/2012.

Reply

Tempting? The water? The man? All of the above? Alas, I just lay on the beach with my camera trying to catch everyone I could.

Reply

the foreground brightness contrasts nicely with the foreboding clouds
Reply

Thanks. I kept expecting storms, based on the sky, but no, we just had lovely weather (at least from the perspective of someone who had left the snow behind).
Reply