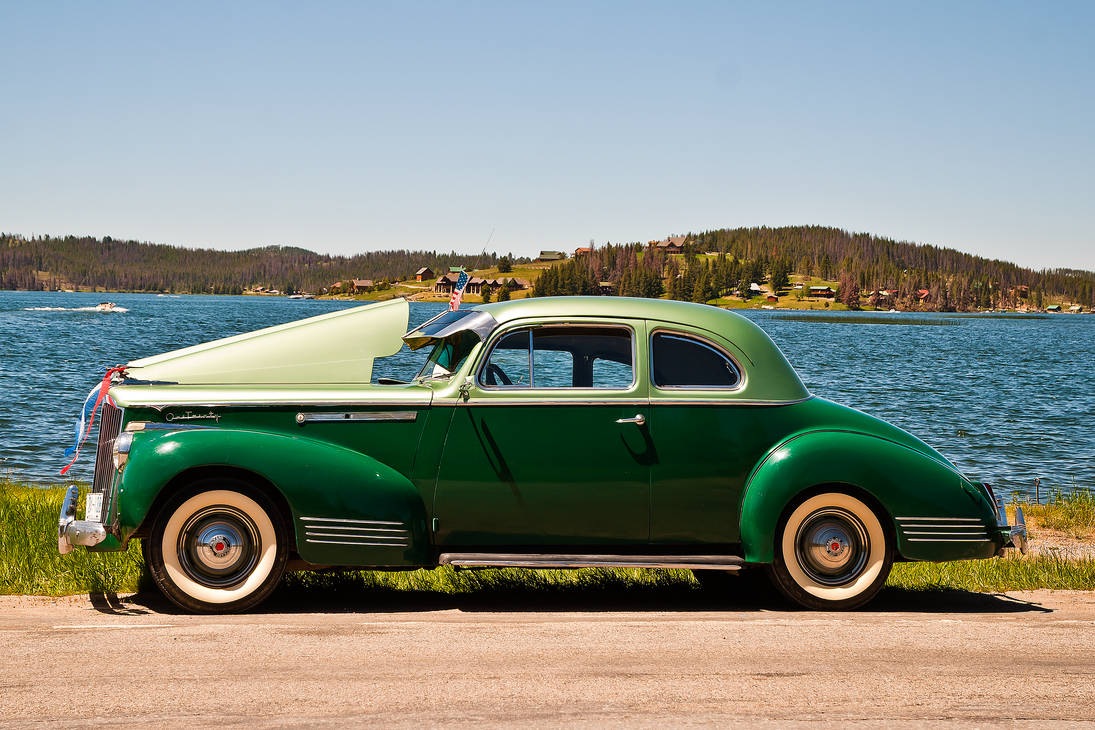 Watch
Fresh from the Fourth of July Parade at Georgetown Lake, Montana.

Nice! This would've been a fun 4th of July Event.
Reply

looking good ,, nice , would have be a better shot with the bonnet closed ,,but hay ,, nice looking mooter ,, and in a nice spot ,
Reply

I agree about the hood, but sometimes you have to take what you find--and since the car's owner was nowhere to be found, I couldn't ask that the hood be closed.
Reply

Packard's entry in the mid-priced 8-cylinder market.
Reply

...it's really nice to see a beautifully sculpted old car in a pleasing setting - that compliments the subject in colour and form.
Reply

lovely n sleek, weather looks great, lovely backdrop!
Reply