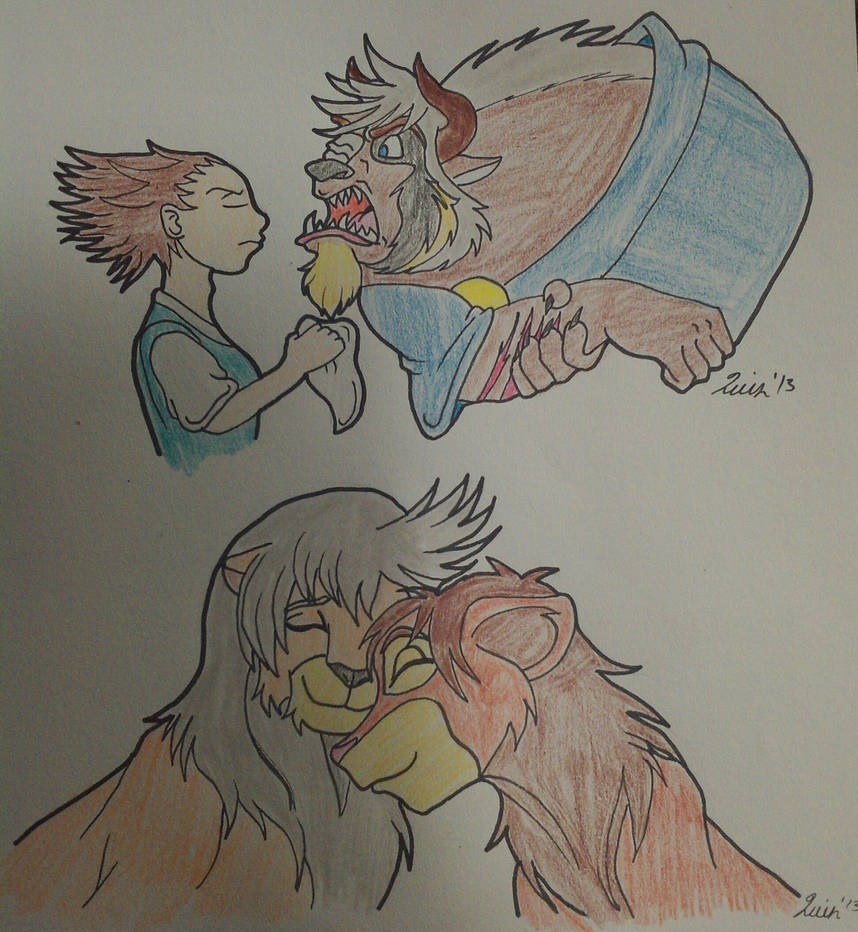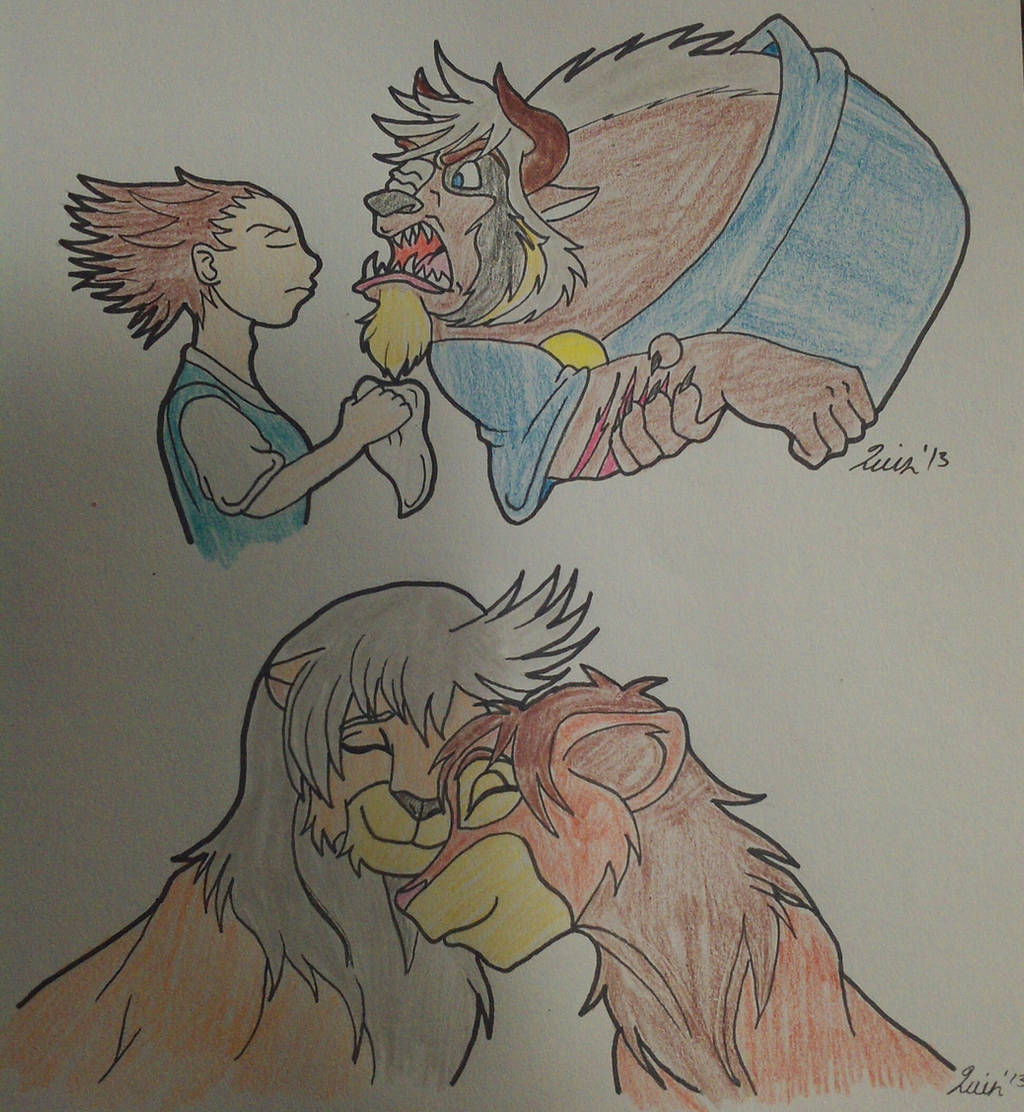 Watch
Story time!!

Jack had slumped in his chair, and began to lick at the fresh claw wounds on his arm. He hissed in slight pain from the slight burn. Hiccup came over, holding a wet rag. "You didn't have to do that... But thanks...," he said lightly. He took Jack's arm and placed the rag on the wound. The beast roared in pain, and jerked his arm back. He roared in Hiccup's face, making the human boy a bit flustered by the sudden roar.

Second story!!

It had been years since the two lions saw each other last. Hiccup smiled lovingly at his friend, and the nuzzled under his chin. At first, Jack was slightly taken back by the display of affection, but let out a light purr of happiness. He closed his eyes, thanking his father that his friend was safe and well. "I love you...," he spoke softly to his mate. Hiccup's purr showed the affection was understood and returned.

I'm such a sap!!!! Oh well! I might do more Disney HiJack fluff!!! Might... >w>

Characters are DreamWorks
Style is Disney
Art is mine!!

Are we talking about that crossover that's stormed tumblr then here?
Reply

There was a crossover on Tumblr? I don't really follow Tumblr... Link please?
Reply

All you do is look up rise of the brave tangled dragons on tumblr's search. And bingo bango you got yourself a gay orgy of rabid fan brats and shipping wars.
Reply