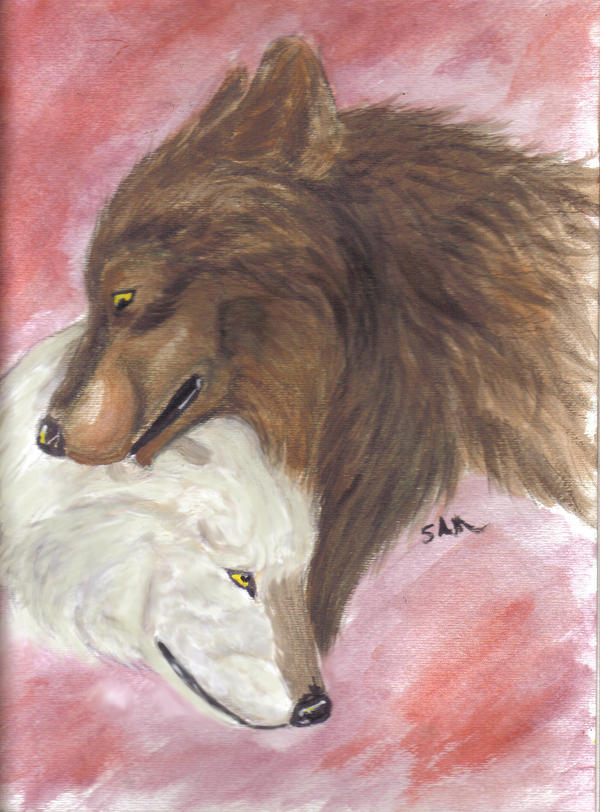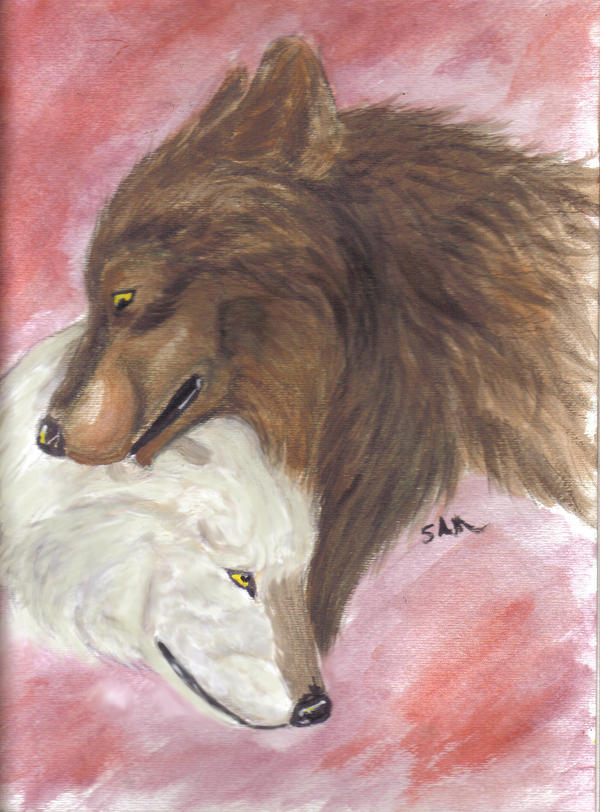 Watch
;~;
My scanner is EVIL.
I had to tweak it in photoshop, and what really sucks is that I really really like the original.
My half of a trade with ~
NarutoFreak123
(Her _amazing_ half -->
[link]
)
And as a last note:
Holy crap! I got this done BEFORE I thought I would!

---

CREDITS

Gebo is owned by *akreon
Elyn is owned by ~NarutoFreak123
Picture by me ~QuietOwl aka Stephanie A. McSwain


wow, this is really awesome! great work! amazing fur, color, composition ... all...
Reply

Thank you so much!

That means a lot to me

It took me just about the whole day to do.
Reply

aww, cute! I love the brown wolf!
Reply

This is beautiful! Did you paint this with watercolors? I can't paint at all.
I love the way you did the fur, this is really lovely!
I know how you feel about scanners. Mine likes to butcher my traditional art.

Keep up the great work, and this is an instant fave.

Reply

Thank you!

Yes - I used water color, acrylics and colored pencil.
Thank you - it just happened that way on the paper and I liked it so I kept doing it. Pure accident, actually

Scanners are the root of all evil, ugh, I think they were created to copy documents and torture artists.
Thank you very very much!

Reply

Nice combination! It looks great.


You're probably right-it's very hard to find an artist that has something nice to say about their scanner.

No problem! Your art's really nice.

Reply

great job steph!! i think ur crazy with the scanner bit haha but i still love it how long did it take you?
Reply

Thank you!

It took me most of the day actually, 4-6 hours probably to do all of the shading with pencils then the acrylic fur and the water color overcoating.
I'm going to try something like this for yours I just need to get the technique down a little better before I attempt humans.
My scanner is EVIL and it has DRIVEN me this crazy ;K
Reply

Reply

Aww! It's so cute! Wonderful detail and you've captured their personalities beautifully! Thanks so much friend! I hope my half does yours justice!



Reply