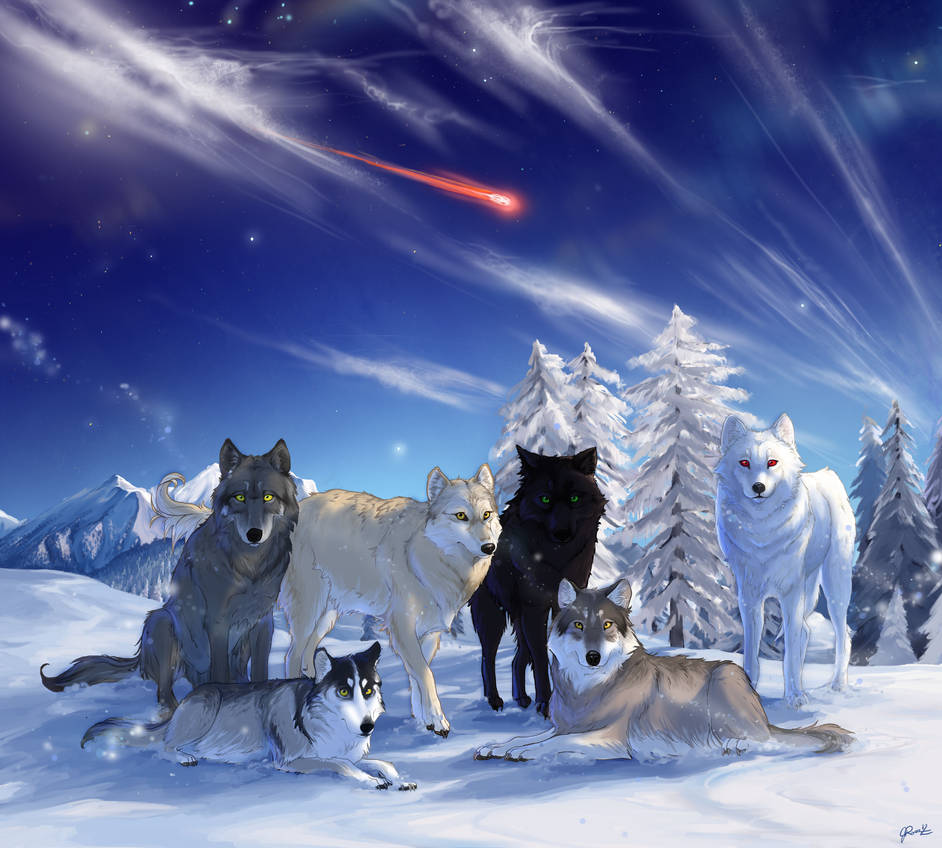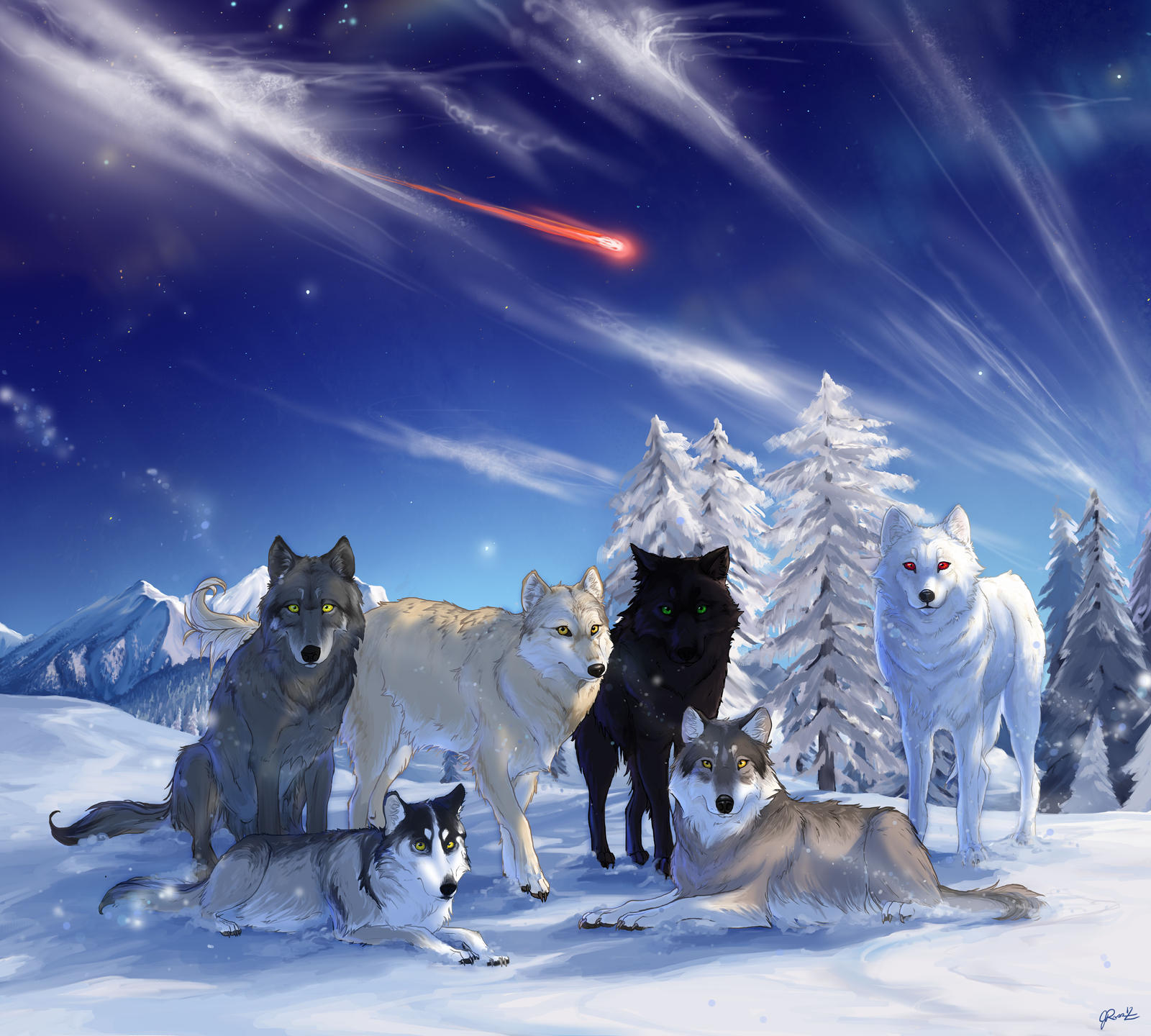 Watch
The direwolves of a Song of Fire and Ice.
I really wanted to do a group port of all the adult dwolves and although one or some die throughout the books, I didn't want to give any spoilers and decided to do them all together.
Top left to right Greywind, Summer, Shaggy dog, Ghost. Laying left is Lady and right is Nymeria. Before anyone jumps on me about their pelts..this is more to my imagination after reading the books. Summer may be described as grey, however Ive always imagined him as a golden brown, Lady as petite, and Nymeria as more long haired and foreboding.
This beast is a HUGE file, as I really hope to get a poster of this one day, so I really went to town with the details. There's a lot more I want to fiddle with, but for now I figured I'd see what feedback I get...as it's in an almost happy place as is.
probably about 48h
Drawn and painted in photoshop CS5
Characters belong to George R.R. Martin
From A Song of Fire and Ice: A Clash of Kings
references for wolf poses from:
kiza.eu/wolfpaper-archive/
They have a beautiful photo collection.