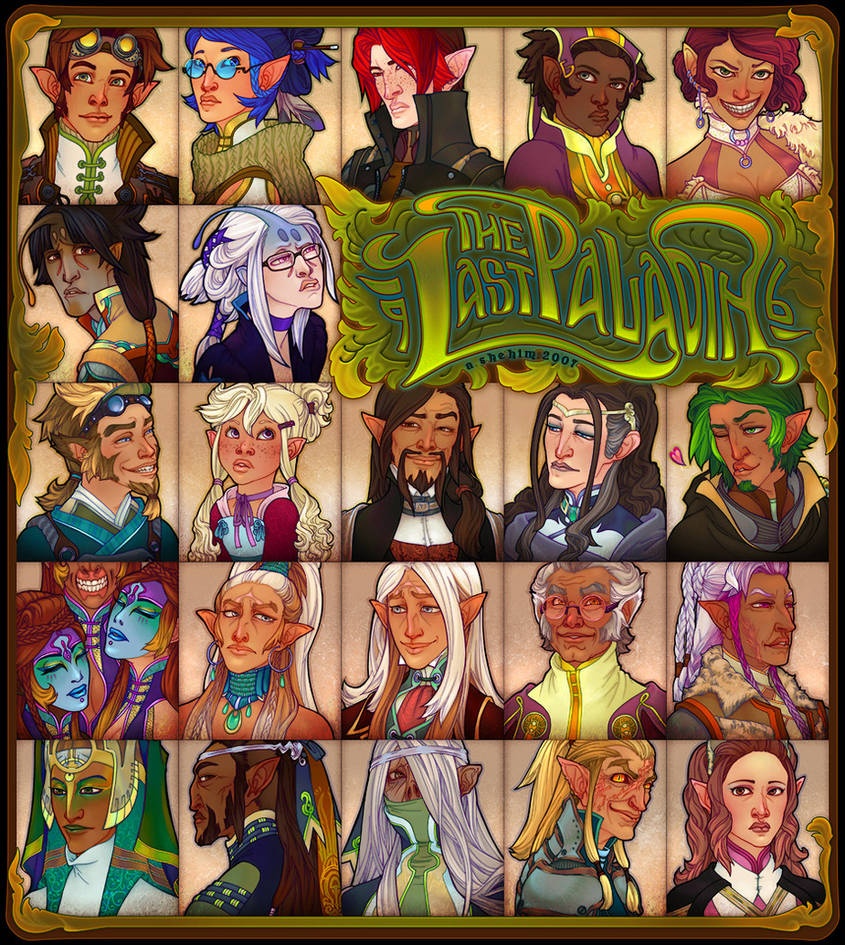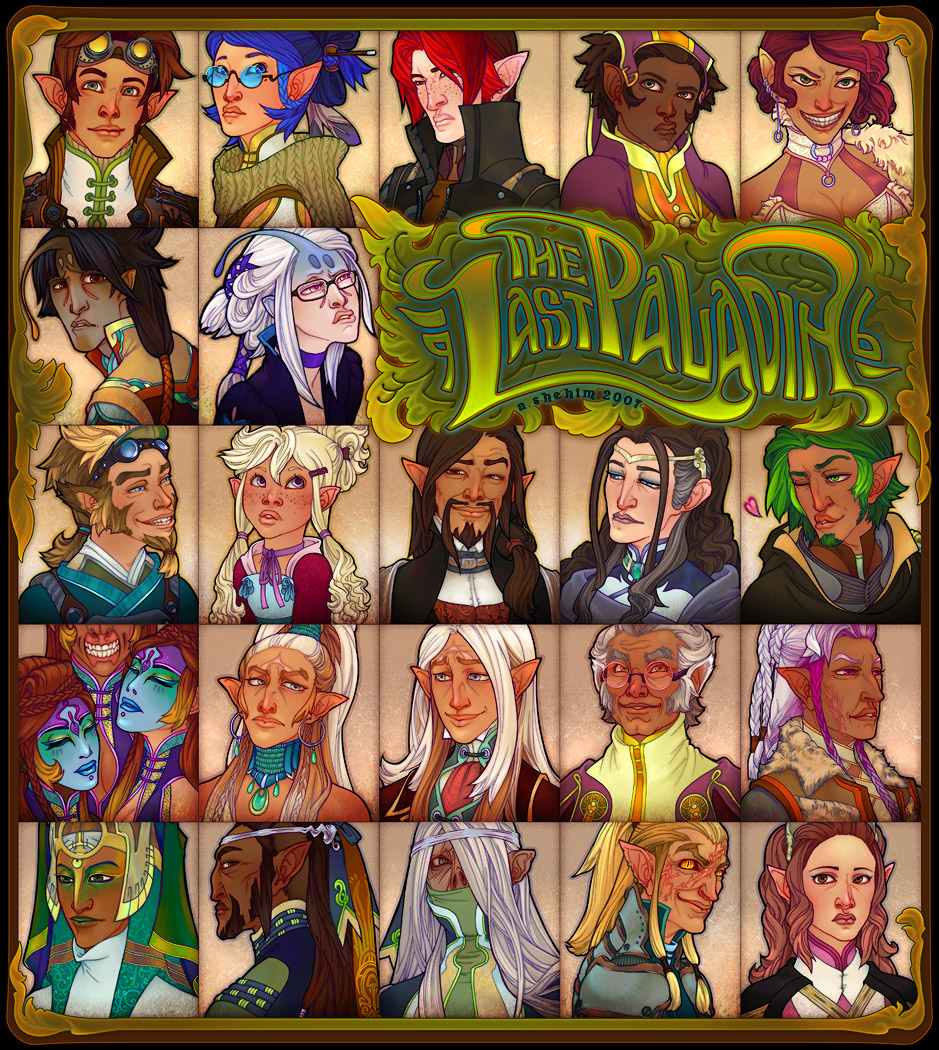 Watch
HAY GUYS CHECK OUT MY MASTERPIECE. Gosh. There were a billion times over the several months since last april when I didn't think I'd finish it. Computer broke TWICE, among other things that were just kind of crazy. Anyway I broke down, bit a huge chunk out of my savings, and bought a cheap laptop so my computer woes should be over... for now. >_>

So these are all of the characters in my fantasy story which I was writing some sort of novel-type thing... when I was fourteen. I'm not sure about the format anymore. Maybe shortened novel w/ lots of illustrations. That is, once I start writing again. When I was 16 or so I was really ambitious about it and I kind of burned out, so now that I've reworked the story so that it isn't CRAP, I'm taking my time, labor of love sort of thing.

Each portrait took something like 4-5 hours from sketch to finish. O_o

OK HERE ARE SOME BLURBS.
top row!
Errikan: Paladin of the Goddess Luneh, celebrity hero, savior of civilization etc, etc.
Astral: sidekick no 1, bookworm, moral compass
Naroth: sidekick no 2, one of those dark mysterious types (but with freckles! <3)
Lillia: cranky psychic priestess
Elestra: a skanky, bitchy princess

2nd row! (btw merpeople not elves)
Ludo: wimpy geeky historian
Takachrit: sassy sexy lawyer (also ludo's sis)

3rd row!
Bromdexter: documentary filmaker, womanizer, dwarf
Giji: a cute little girl?
Hyanu: sorceror, dragon shapeshifter
Nirfoyan: sorceress, gryphon shapeshifter
Raulanos: gypsy, dancer, manwhore

4th row!
Elshibet/Báthmaela/Shirosh: the Necromancer's minion zombie hos
Mastrinei: crabby enchantress, hermit
Madranek: councilman, sweetiepie
Kenim: high priest (also half dwarf)
Gaetess: master warrior, wisewoman

5th row!
Nithnu: queen of Esterahad
Lord Qanirith: ruler of Lilhandryn
Baron Qanirith: immortal nobleman (time wasn't so good to him)
Karash: warlord, crazy bastard
Anatanya: councilwoman, ice maiden

Whew!