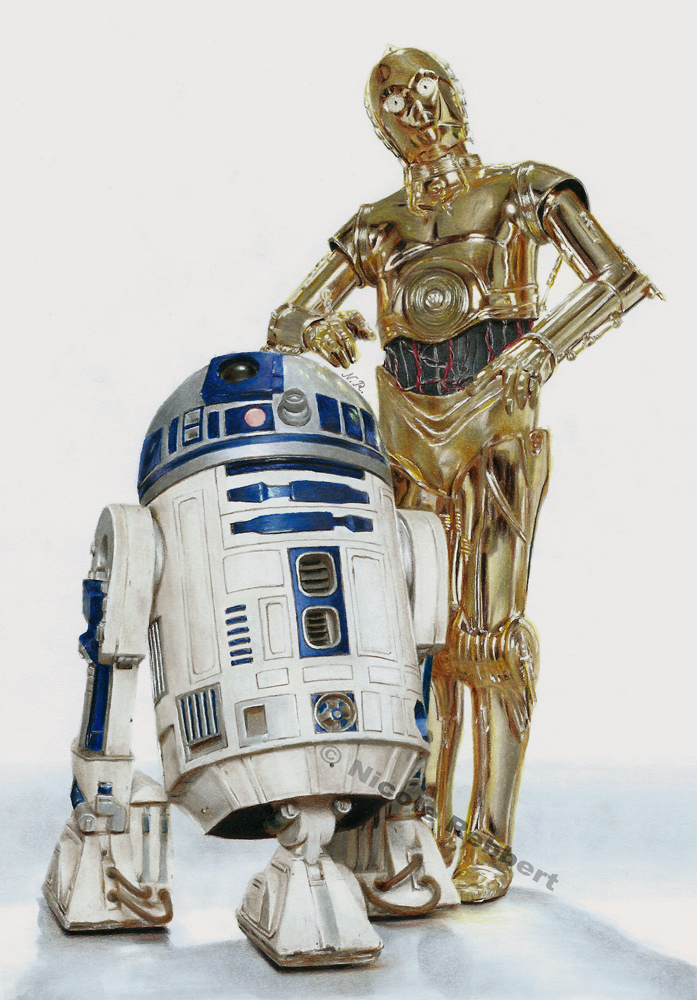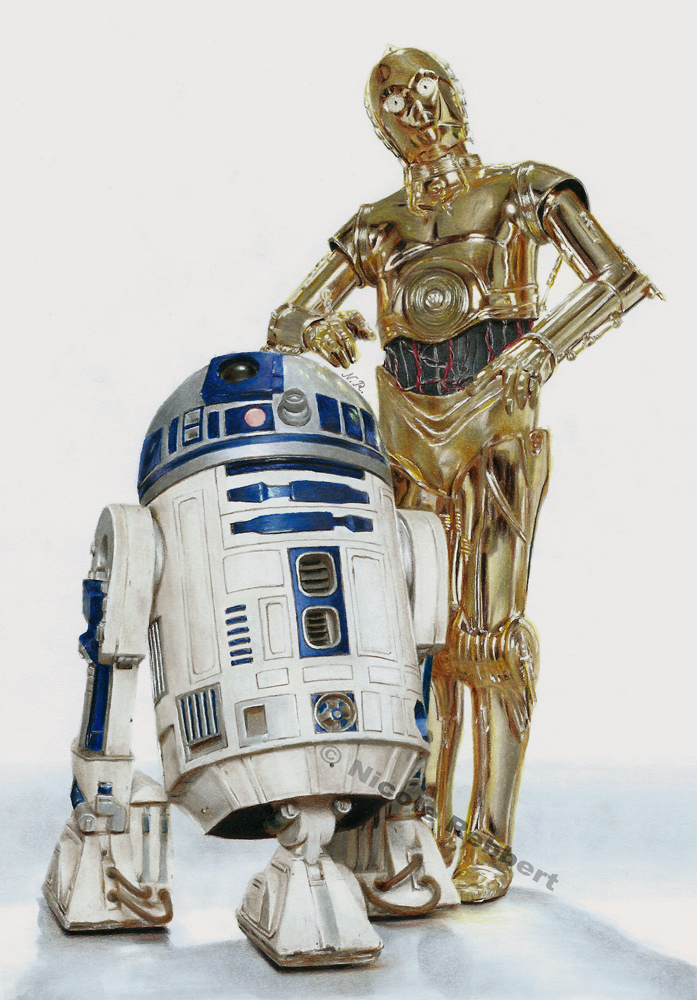 Watch
Traditional drawing of R2D2 and C3PO. Can somebody explain to me why I decided to draw C3PO? Drawing this golden robot was a nightmare, but I'm happy with the result and the shiny look. So in the end it was a nice challenge!^^
I'll probably draw something from Star Wars: The Force Awakens, when I know more about the characters or watched the movie.

Reference was a Star Wars promo (?) picture.
Paper DIN A4 190g/m²; Faber-Castell Polychromos artists' colour pencils, Copic Ciao and Sketch marker, Copic Multiliner 0.05 & SP 0.03, uni-ball Signo pigment ink um-153 white; time: ~20 hours
Please don't upload my pictures somewhere else without my permission. Don't infringe copyright!
Here are some other traditional drawings:
Daily Deviation
Given 2015-12-19
R2D2 and C3PO (drawing)
might look like a promotional photo, but it's actually an impressive traditional piece by
Quelchii
. Masterful blending, detail, and technique come together beautifully in this tribute to these two well known and hard working droids. (
Suggested by OfOneSoul and Featured by TsaoShin
)