Description
Spinxyn function as a closed sphinx species (meaning only official adopts / designs made with a MYO slot can be used in the community), set within a world called Nephfei. All information regarding spinx and the world will be located here:

---
IMPORTANT NOTE
Spinxyn are a species OF sphinx. Yes, they are sphinx, and
yes of course
anyone can make sphinx characters and designs using similar appearances! I claim no ownership over design aspects!
Spinxyn as a closed species community
, however, which offers social art related activities, world building, themed events, etc., to use the characters in, simply relates to my own PERSONAL WORK and how i want to enrich peoples experiences with it! Please understand this, thank you!!!
Please be aware of the species TOS if you had interest in them!
Spinxyn Design TOS
---
Check out these other spinxyn related graphics!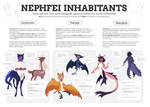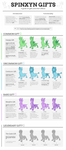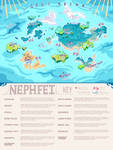 Image details
Image size
1400x2837px 1.89 MB