eeee!

Thank you SO much for the Daily Deviation! I'm so honored and greatly appreciate it.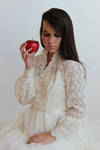 I'm rebuilding my stock account, I'll be uploading some images here but I'll mostly be doing exclusive stock. If interested in purchasing please contact me here or at my main account



I greatly appreciate the support!


QUEENS REVENGE STOCK RULES



YE BE WARNED: By downloading and using my stock you are agreeing to comply with the rules listed below.



GIVE CREDIT ( ex: Queens-Revenge )
(if you're unsure on how to make links or credit back go here to deviantart FAQ help.deviantart.com/81/ )



let me know if you use my stock by note or comment.



don't just do minor changes, never upload under "photography" catagory. This is image is stock for photomanipulations, digital art, traditional drawings, not for just simple overlays, color change, etc.



I do not allow my stock to be used to create another stock image or premade stock.



Please be tasteful when using my images, DO NOT use my stock for images involving any kind of nudity, violence, racism, illegal, abuse or cruelty.



PRINTS ARE OK IF YOU FOLLOW MY RULES


Contact me for commercial usage.

enjoy me hearties


if you have any questions, feel free to note me.
will be uploading more stock images soon in higher res.



MAIN ACCOUNT: