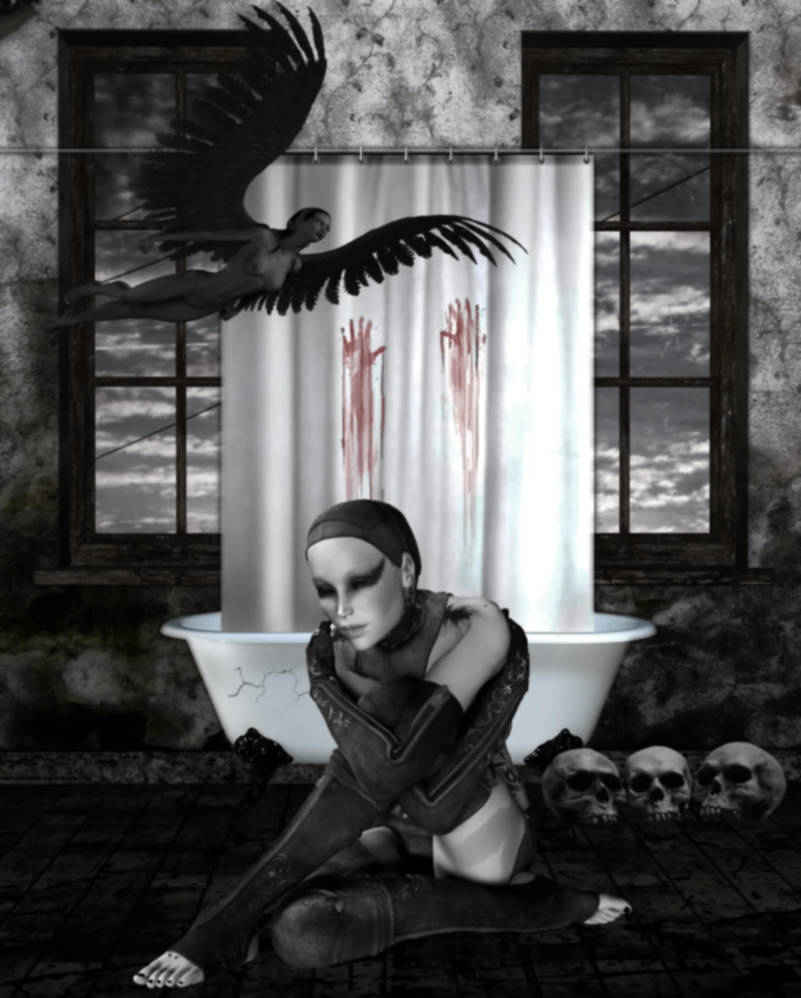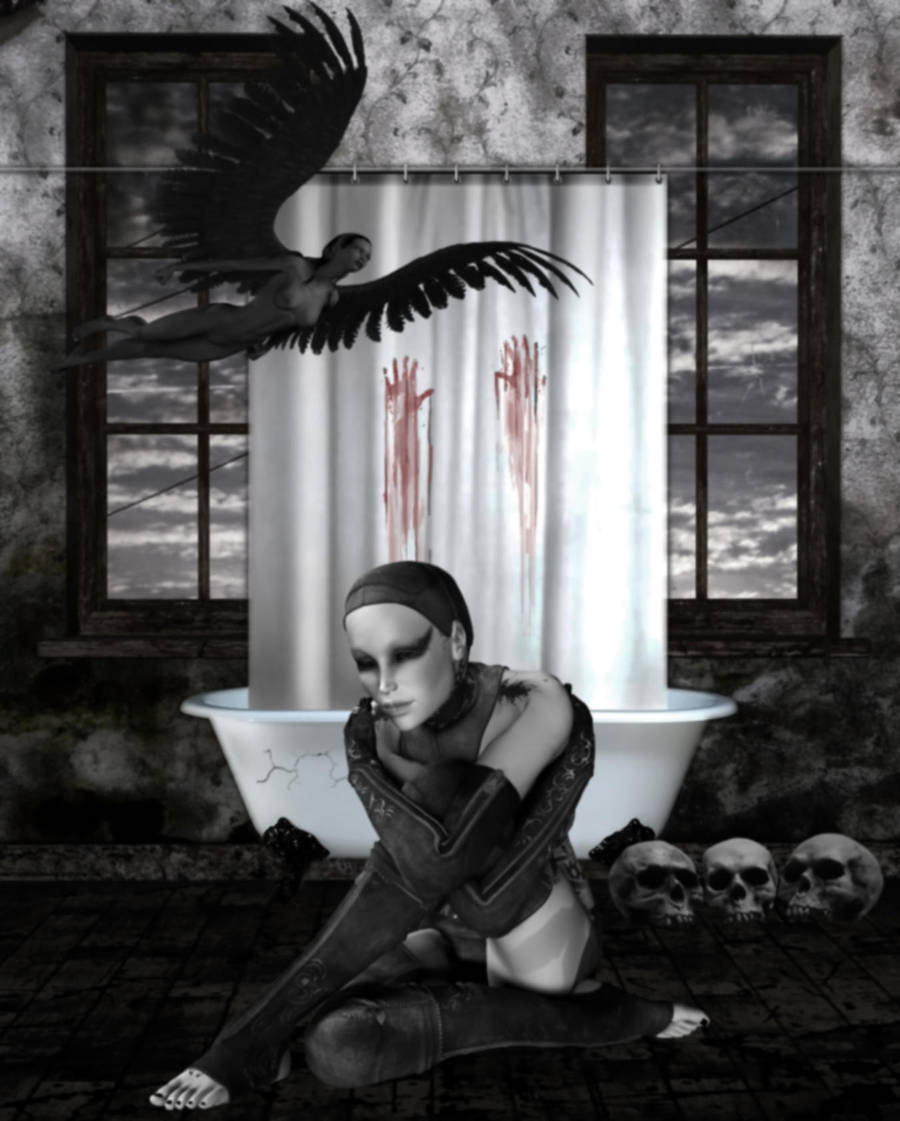 Watch
think you need to work on your lighting a little bit more.
if you look at the model you can see the light is coming from the front left above the model
The bath is lit from above left but at a harsher angle.
On the other hand i really like the hand prints, a touch of colour in any black and white photo can really make it pop and you've done a good job here

If you want to get some decent (well for free) software for your models, you should look into Daz Studio.
Sadly you have to pay for the models and clothe but with the right stock (i find catalogues really good!) you don't have to
The Artist thought this was FAIR
1 out of 1 deviants thought this was fair.

Very nice work and idea.Color too.
Reply

I like the touch of red. I love work like this, and this is a wonderful work of art!!
Reply

Reply

Reply

High Andie,I thought you were Andrea?I'm confused?You should have said something?Don't get mad but not my favorite subject matter but good composition,good color contrast with the dark and then lighter ares and touch of color,but you couldn't had put black blood?Nice piece!!!Have a great Christmas and a super 2012!!! God bless!Hugs!







Glen M.
Reply

Andie is my nickname. I just decided to go with that on here. It is okay if this isn't your favorite. It is one I can see people not preferring! Have a great New Year!
Reply

Reply

Thank you so much for the kind comments! I am sure we will get to know eachother on here. Have a great week!
Reply