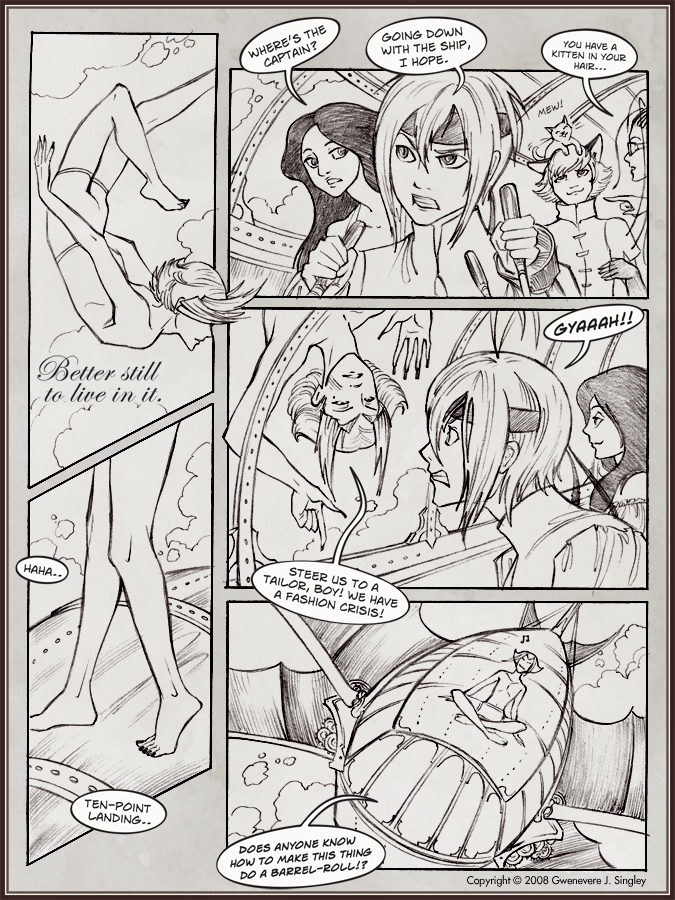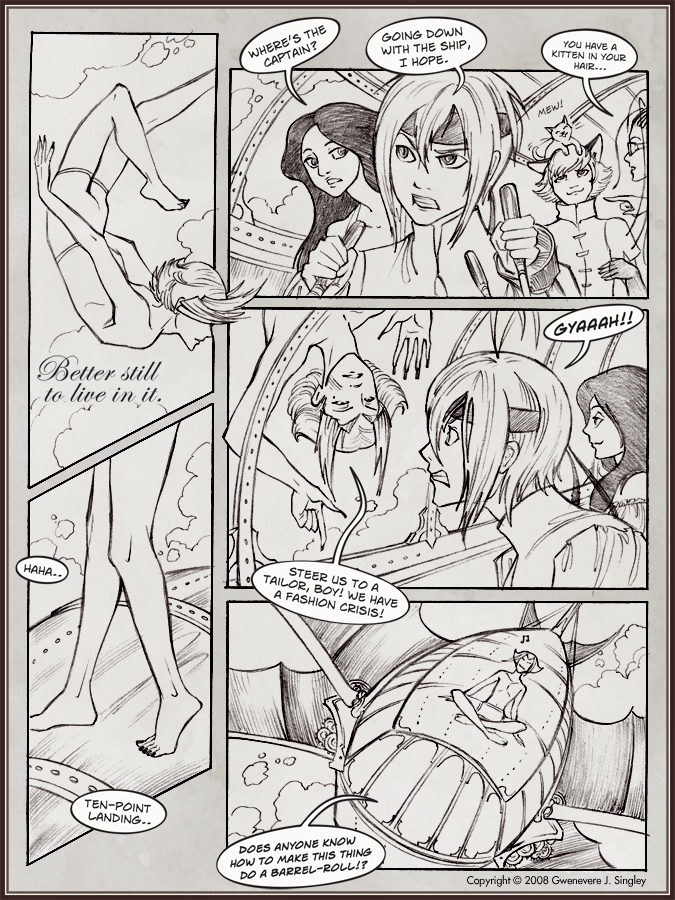 Watch
ROUND ONE
Page 23 of 24
The Beginning
-
Previous Page
-
Next Page
Sorry, can't get rid of him
that
easily!

Crowded into the skimmer are Luc (of course), Cookie Baker, Heldrad, and Vento (the rest of the crew is presumably also in that skimmer or else in another one... Couldn't cram 'em
all
in that tiny panel...)
And Heldrad gets his very own kitten. :3
Alexandre, Luc de Luc, Cookie Baker, Heldrad Bonaparte and Vento Viviani are copyright
Myriad and Minuit are copyright

Reply

EHEHEHEHEHE. Yeah I love both Myriad and Alexandre. ♥ I could not make up my mind.
What a.. nice ending. MUAHAHA. And Myriad DOES look good in those clothes.. heh

Brilliant <3
Reply

I couldn't decide either. They are both way too much fun.
Honestly, I had the idea for the last page first, and then kind of wrote the plot around it...

Reply

Someone made a new friend!!
Reply

Heldrad's kitten needs a name now...
Reply

Heldrad looks so pleased with his little kitty.
Reply
A BARREL ROLL. Gorgeous~ Dunno how you get each panel to look like a pinup; your anatomy's awe-inspiring.
Reply

How...? By spending WAY TOO FREAKING long on each freaking panel... -__-

I really should draw faster, but perfectionism takes over.
Reply

Pretty much amazing. XD BARREL ROLLLLLL!
Reply

I wonder what would happen... Alex would probably find a way to hang on... or jump back on... Just can't get rid of him.

Reply