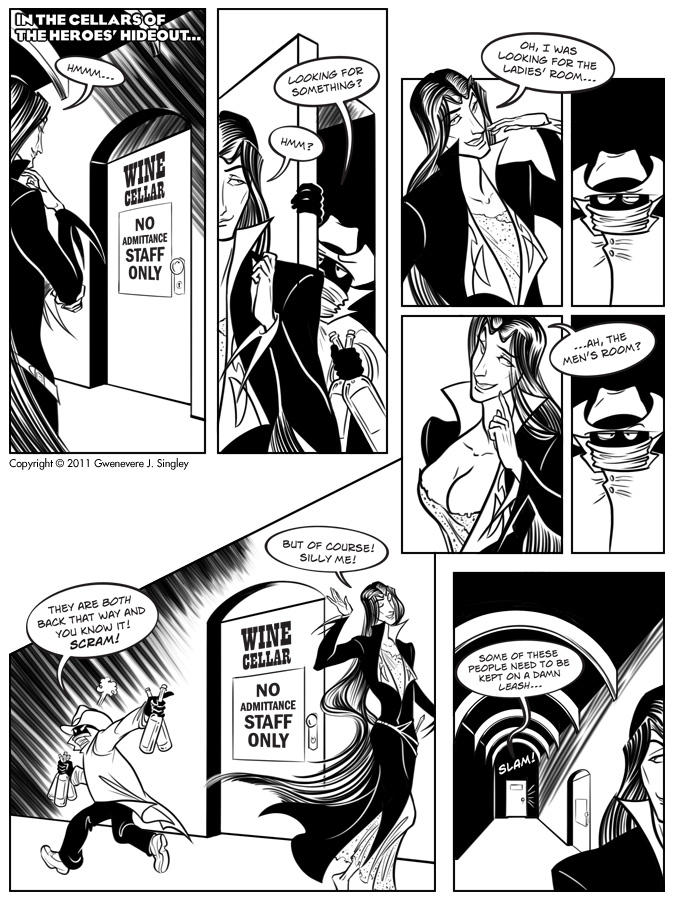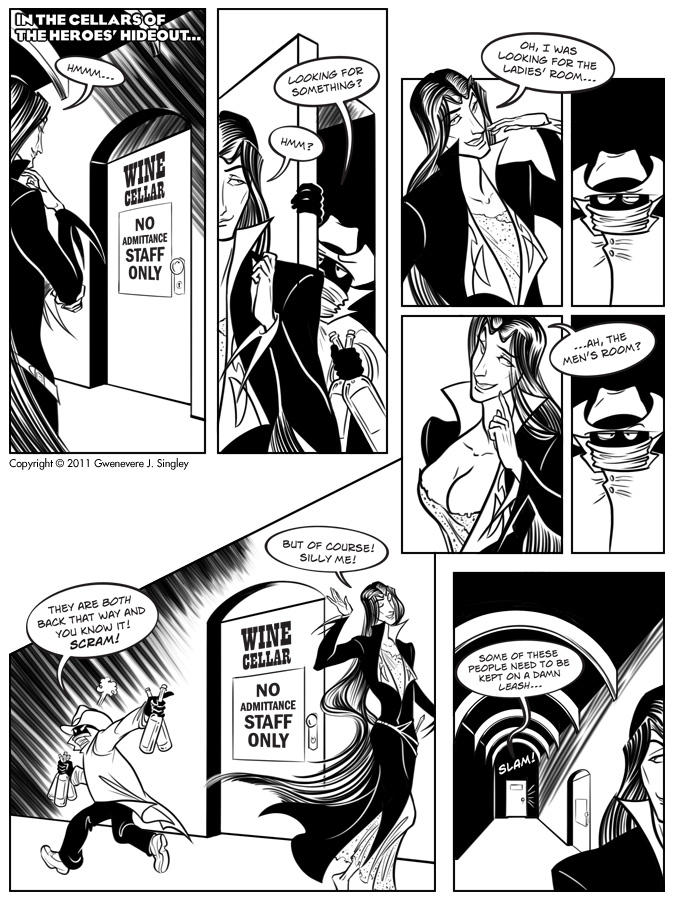 Watch
EA-LEC Doppelganger Mission: "Double Trouble" - Page 1 of 16
Next Page
Yes, I'm attempting to complete another EA-LEC mission! No, I shouldn't be doing this! But the theme is... doppelgangers. I couldn't resist.

Just what I need, more projects on top of my unfinished projects, ahahaha... ha...

Oh but come on, I simply couldn't miss this mission, not with a theme like that.
(Yes I'll finish the other EA-LEC stuff I started! Really! After this! GYAH!)
ANYway... we start as usual with Erro annoying Bogus in the Heroes' Hideout. It's their daily routine.

Erroneous is copyright

Bogus and Miss Corporate are copyright

For


Those incredulous expressions on Bogus are priceless. *Snrk.*
Reply

Bogus is mighty expressive for a guy with almost no face...
(Those are some of my favorite panels in this thing...)

Reply

>__> If you got the genders right, it wouldn't had mattered, Erro.
Reply

He's like a sheep, this guy. How does he remember to keep breathing?
Reply

A... sheep...? What who huh how?

Reply

A sheep. Ovis aries. A ruminant mammal known for giving wool and being outsmarted by rocks on a regular basis.

He's dumb.
Reply

Ah, right, gotcha. (Speaking of brains not functioning...)

He's a bimbo, whatdya expect? The material that could've gone into brain cells went into hair instead...
Reply

I know how to fix that, but I have a feeling Erro would object to the necessary hired help on aesthetic grounds. Or possibly because he'd think Igor is a silly name.
Reply

Maybe if you referred to the correct gender traits, Erro... better luck next time!
Reply

I don't think it'd be convincing either way...

(Dude is totally incapable of looking innocent...)
Reply

Ahehehe. Hehehehe...
I giggled so much at this page. What're you up to, Erro?
Reply

YES! ♥ I mean.. one Erroneous is already too much to handle, right?
*rubs hands together* Can't wait to see the rest.

Reply