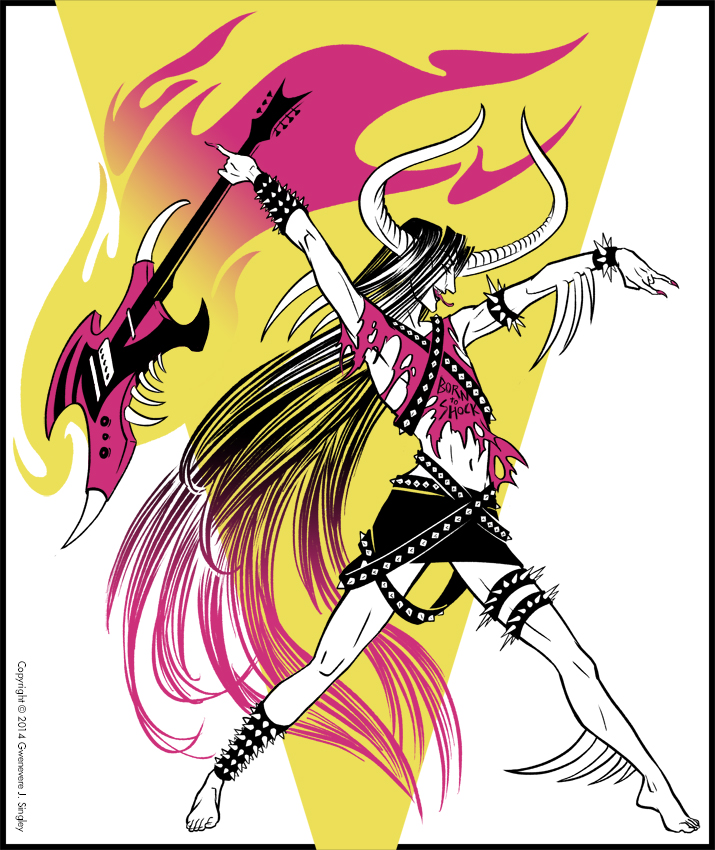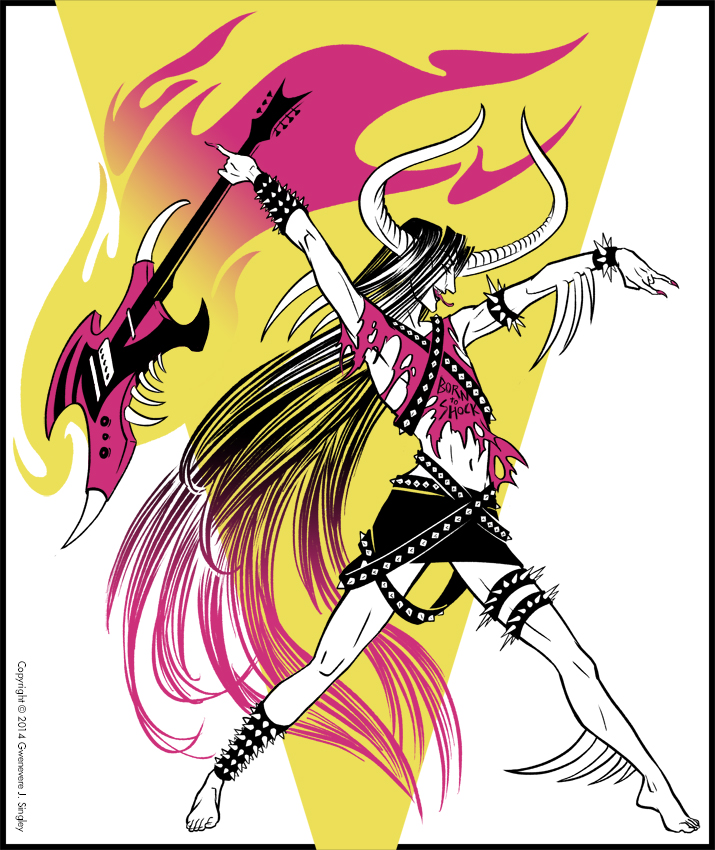 Watch

Weekly Prompt: Power of Rock
Couldn't miss this prompt! Erro BURNING DOWN THE HOUSE with killer hair and the Power of Rock! Or maybe just the power of matches. He can't play that thing, but he knows how to set it on fire!

It's a whole new genre. Call it Flaming NightmarePunk.
I had random deathrock/goth/industrial mixes playing in the background for inspiration while doing this. The very first song that came up was something called "Sex Beat". Appropriate.

And I kinda want to see this on a tshirt now…
Now let's see if I can keep up with more of these prompts… Weather depending. Me and my computer are SO not good at doing anything digital in the Summer.

Wow, Gwen, your first Weekly Prompt in a while and you turned out to be the ONLY person to hang in an entry. Good work.

Seeing Erro's rock design reminds me of Footloose's own. Except Erro's well... Scares me.
Reply

Ha, I did have flashbacks of the Footloose Rock-n-Roll Incident while I was drawing this.

They could start a band! They both have pink hair, destructive habits, and neither of them can play the guitar!

They could call it "Daft Punks"... Oh wait, that name is taken. Dang.
Reply

Reply