Commercial and Fashion Photography Week
Today I am very happy to present this interview that I conducted with juliatrotti aka Julia Trotti! Julia has been a member of DeviantArt for 10 years and has submitted over 850 deviations! Not only is she prolific, she has also built a strong reputation throughout the photography community for her fashion photographs with a wonderfully natural, free-spirited feel.
Thank you so much Julia for taking the time to let me interview you! Your work has inspired me for a very long time, and I know that many photographers on DeviantArt feel the same way! One of the things that is really striking about your work is the strong connection that you have with your models. What tips would you give to beginning fashion photographers to help them make their subjects feel comfortable at a photo-shoot?



There is nothing more awkward for a whole team than a photo shoot in silence! I love making conversations with everyone I'm working with to get to know the team and the model. By making a connection with your model, makeup artist, stylist and anyone else on board for a shoot, it can make the whole thing more comfortable for everyone. As for a connection with the model, I find that it's helpful to give feedback - even if who you are working with is comfortable in front of the camera! It's great to be able to clearly communicate what you are after with the shoot, give feedback if you are liking or not liking how the shoot is going, and even give the model a peek every once in a while at what you're shooting if you are really happy with how your photos are turning out.


Great teamwork is a must on fashion shoots and finding the right people to work with can be difficult, how do you put together a team for your shoots and do you have any particular qualities you look for from your team members?


I love working with people who are passionate about what they do - that is the number one quality I look for in any team member! People who are passionate about learning more about their craft, who are excited to collaborate on projects and who are willing to try new things and break boundaries.

As for finding new team members to work with, networking is key. When I first started my journey in fashion photography, I found makeup artists, stylists and models online. I got to know them and their work, and find out what sort of fashion photography they are interested in before I started working with them. From there, I find team members through recommendations from people I have worked with in the past.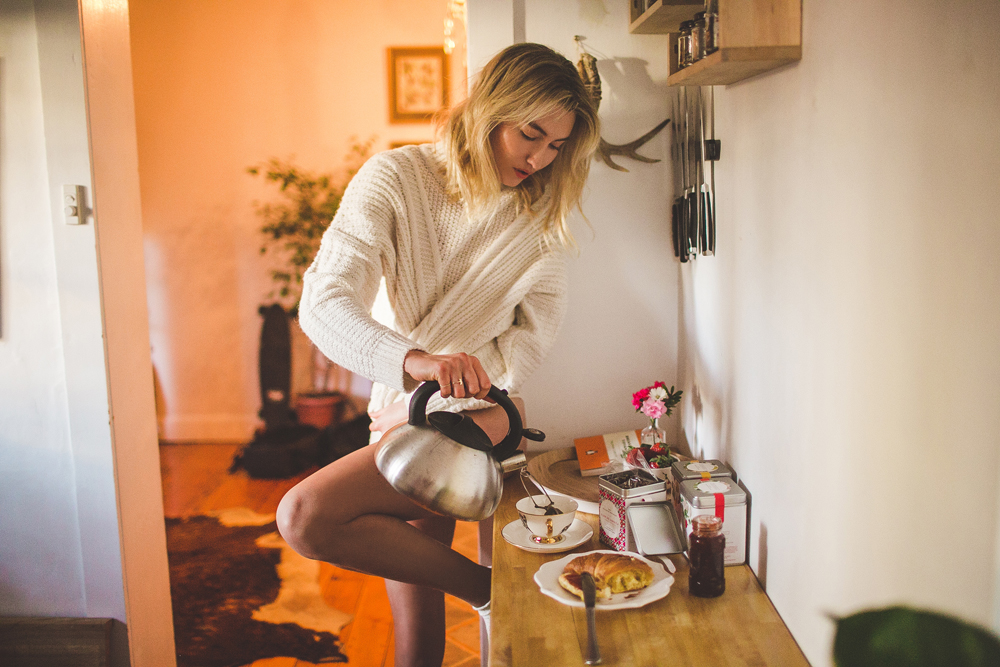 You've shot in an incredible variety of locations, what is your current ideal dream location and lighting situation?


My dream location is constantly changing! At the moment I am dreaming of shooting an editorial early in the morning in the Maldives, with the calm sea in the background under the shade of palm trees in the soft, pastel morning light. I am hoping to incorporate more travel photography in my fashion editorials in the coming years.



If you could photograph anybody in the world, who would you choose to have in front of the camera?


Can I only choose one person?! I would love to photograph Gigi Hadid or Jourdan Dunn.


Putting together a cohesive editorial story can be challenging, how do you ensure that everything "connects" together?


Planning is essential to put together a fashion editorial. While I enjoy going with the flow and not planning much for personal shoots, with a fashion story there are many more aspects involved that need to be taken into consideration to make sure the editorial connects together in the end. For example, I like to spend some time with my stylist going through all the outfits they have put together for the shoot and selecting our favourite 5-10 outfits to shoot with depending on the story and how many photos we need to provide in the end. After that, you need to make sure the makeup suites the outfits, the outfit suites the location and lighting situation and the model you choose suites the story.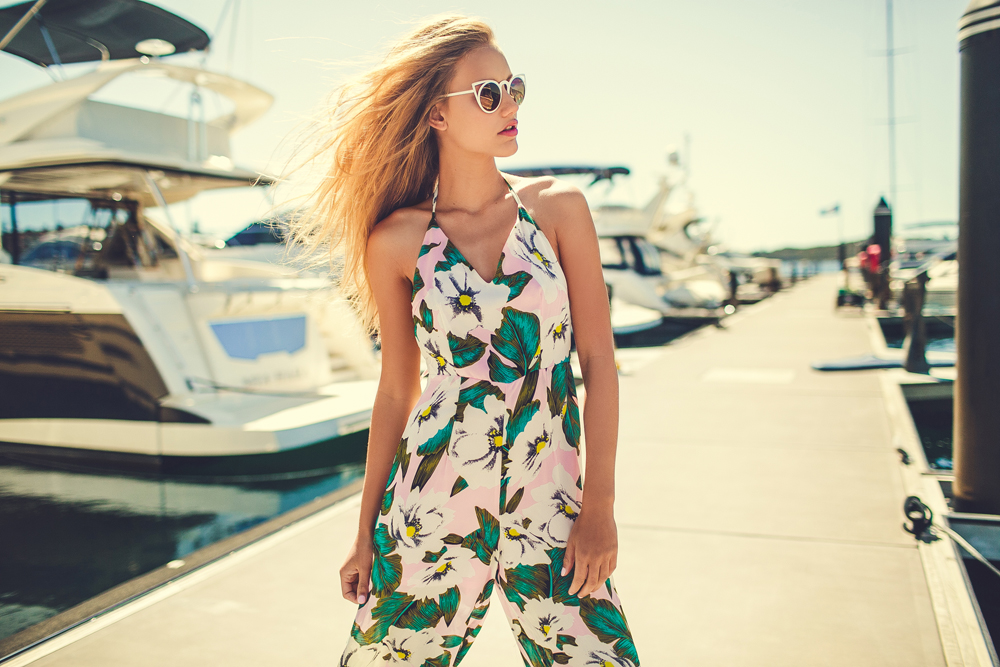 You have quite a diverse portfolio, but each photograph is readily identifiable as your style. How do you keep a series "you" while still maintaining variety? And what would you say makes up the "Julia Trotti-style?


I believe that your photography style constantly develops with you over time. The more you shoot and the more you experiment while you shoot, you will slowly find what interests you the most and what your strong points are. For me, I love shooting in natural locations with natural light, keeping the whole shoot - including the model's poses, the makeup and the styling very relaxed and natural.


Your photography has always been very focused on colors and atmosphere, do you tend to use your pre-made actions and curves when editing your photos or are you more apt to experiment until you find something you like?


I've learnt that working with colours and more specifically Lightroom Presets to edit my photos with over time is one of the most prominent aspects of my work. So much so that I have put together an entire website (www.digitalfilmactions.com) dedicated to providing photographers with tools and tutorials they can use to put together and finish off their own photo shoots. I tend to use my pre-made presets and actions that I have available on my website the majority of the time, however sometimes I will shoot an editorial that will inspire me to create new colours.

Where do you get your inspiration from and also which photographers inspire you the most?


While I love awing at the beautiful work Tim Walker creates (one of my favourite photographers who inspired me to get into photography), I tend to find my inspiration in other places. I am inspired by locations - more often than not I will come across somewhere beautiful that will spark ideas for an editorial. I am also inspired by emotions, colours, lighting and new faces.
What is your favorite and/or most successful fashion series that you've photographed? And why?

One of my favourite editorials I've photographed is Salt on Your Skin (blog.juliatrotti.com/pictures/…). As I wrote in my blog post, I had worked with Ivy the model on a planned editorial a few weeks back, and the day before she was set to leave Australia back home to Canada, we decided to shoot last minute. I contacted a close friend of mine who is a makeup artist and that afternoon we were sitting at the desolate beach ready to take some photos. The whole day was completely unplanned - we each brought some clothes that we threw together for our outfits and spent our time running through the sand and the waves taking pictures.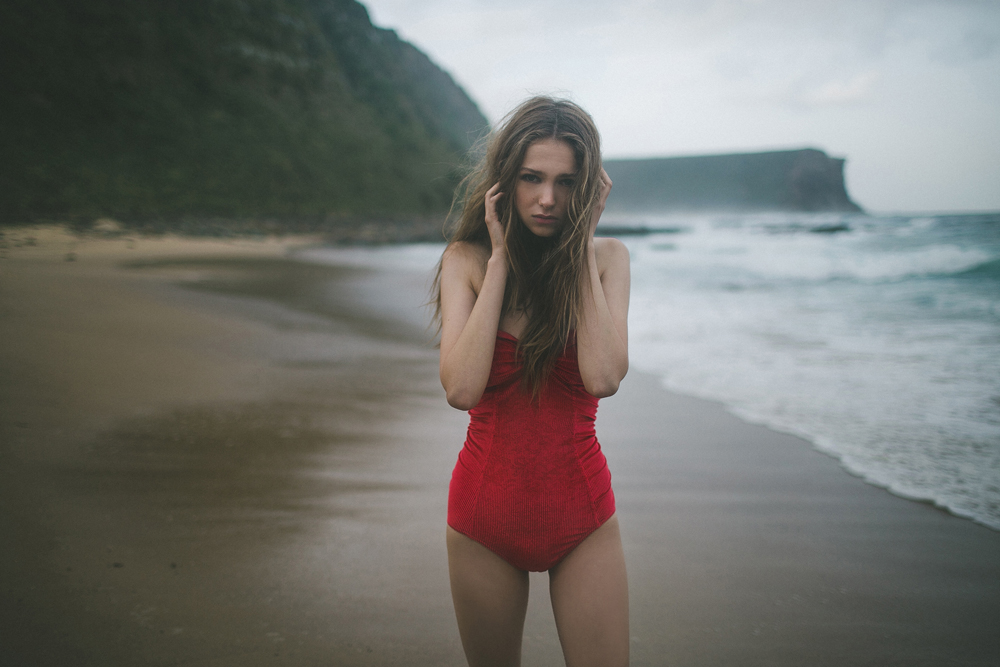 Your photoshoots always look so relaxed and carefree, but the final photos don't include the "outtakes of the day," what is the weirdest or most embarrassing thing that has happened to you at a photo-shoot?


I don't know about embarrassing, but some strange things definitely happen on photoshoots! From getting strange looks from people because our model is walking on the beach in huge high heels, to getting ready in shopping centre food courts, to getting beeped at by strangers while shooting on the side of the road - once I even had a police car put on their sirens while driving past us which made the whole team jump and scream only to watch them drive away laughing!

And last, bringing it back to the start of your fashion journey, why did you first start shooting fashion and in what ways, besides the obvious technical differences, do you think your photos have changed from your beginning ones (different goals, styles, etc)?


My work has definitely changed since I first started fashion photography and is still constantly evolving with time and experience. Before fashion photography, I loved to photograph portraits of people, which evolved to me photographing portraits of models which brought me into the world of fashion. I loved being able to work with a team full of passionate creatives and bringing intricate and dreamy stories to life with the talents of other people. I loved the opportunities fashion photography has brought into my career of travel and creativity.

I believe my career in fashion photography has had a natural progression in terms of changing and reaching goals and styles. When I first started, I was shooting editorials for online blogs, then shooting regularly for print magazines. Now I am working closely with larger online fashion brands to bring their campaign images to life and would love to now incorporate more of a travel photography aspect into my fashion stories.