Catwalk
Talk
Welcome to the inaugural edition of "Catwalk Talk," which is a new monthly series of interviews with DeviantArt fashion photographers where you get to find out about the person behind the camera!

Today we've got an interview with silkephoto , who is a photographer from Germany. Her gallery is filled with hundreds of lively and unique fashion portraits that make me want to get up and go create something! I hope you enjoy learning more about her and browsing through her work, and most of all I hope you leave inspired to go out and create something amazing as well!
How did you start doing fashion photography? And was fashion the first kind of photography you were interested in creating?

I had always been interested in photography and when I started studying fashion design, I picked it up as a hobby. Pretty quickly I got more passionate about photography and it naturally merged with my love for fashion.


Are you self-taught or formally educated in photography? And if you're self-taught, what resources have you found to be the most helpful
on your journey?

I'm entirely self-taught.
I memorize the most from try and error so I either play around freely without preparation or go by tutorials when I have a certain look I want to achieve. I also love seeing behind-the-scenes from other photographers! I'm big about sharing. I think it's ridiculous when photographers don't want to disclose locations, recommend models or when they keep their gear and light set-up secret. Photography is a learnable craft, anyone can do it. It's your creative eye that sets you apart.



Do you think in this age of technology that photography is "easier" or more "accessible?" And does this matter for the industry?


In terms of technology I believe things are definitely more accessible. Professional cameras are user friendly and affordable and most phone cameras bring printable picture quality. Anyone who's interested can easily step into the world of photography and test out their talent. And I like it! I get to enjoy more beautiful pictures on my news feed, from photographers and non-photographers.
Turning talent into a business is on a whole other level though. So while it seems that the industry is getting tougher with so much competition online, I firmly believe that great work will never go unnoticed.
(And of course there are those at the top that aren't so great but have had the connections. But they've always been there.)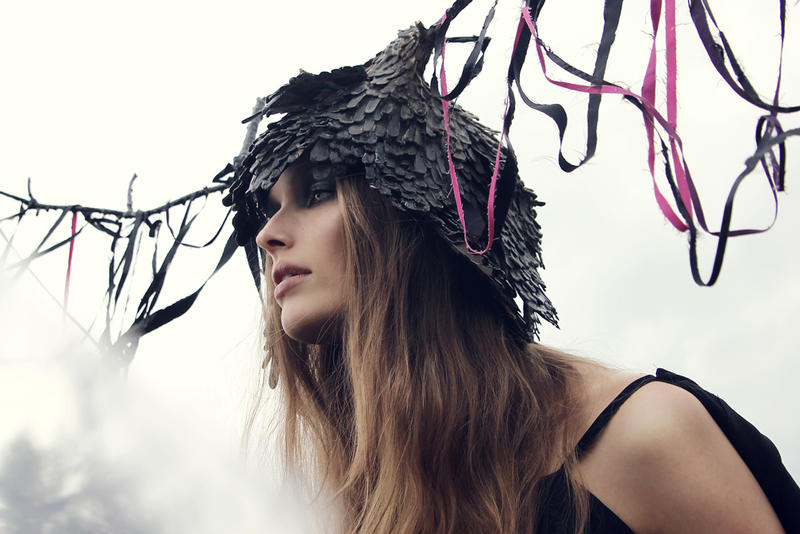 Do you plan out your photo-shoots extensively beforehand? Or are you a bit more spontaneous when creating a fashion series?


I'm a big planner.
When I get inspired I usually have a blurry picture or vibe in my mind instantly. Then I mold this idea, I add to it, take away, think about it in terms of a series or a single picture. Think about the "point". I plan in detail and try to bring memorable aspects into the pictures.
My goal is to get the final image to feel as closely as possible like the inspiration that drove me from the first moment.
I've had spontaneous shoots that turned out great as well, that's mostly when I didn't photograph in a while and I'm just happy to use the camera again.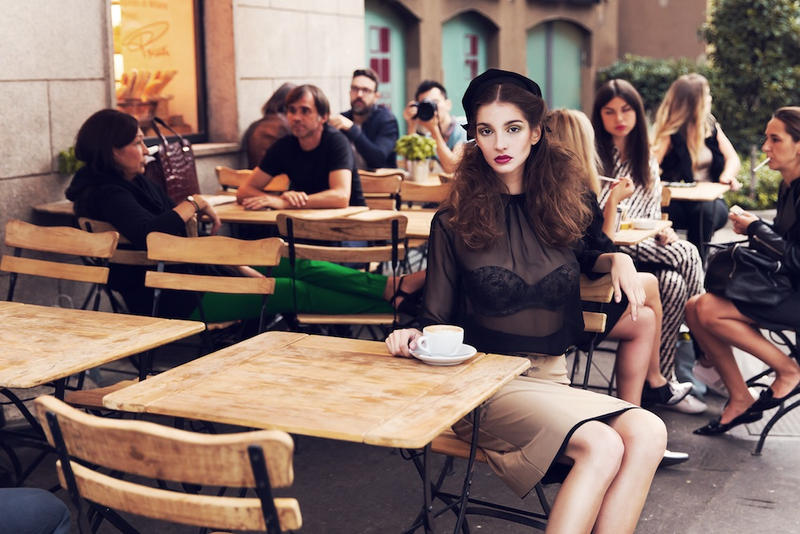 What has been the most important piece of advice you've been given on photography? And what advice would you give to a fashion photographer trying to start out?


Best advice given: Don't forget to practice.
My advice to you: Don't look too much at other photographer's work, it'll distract you from your own. You have your own path.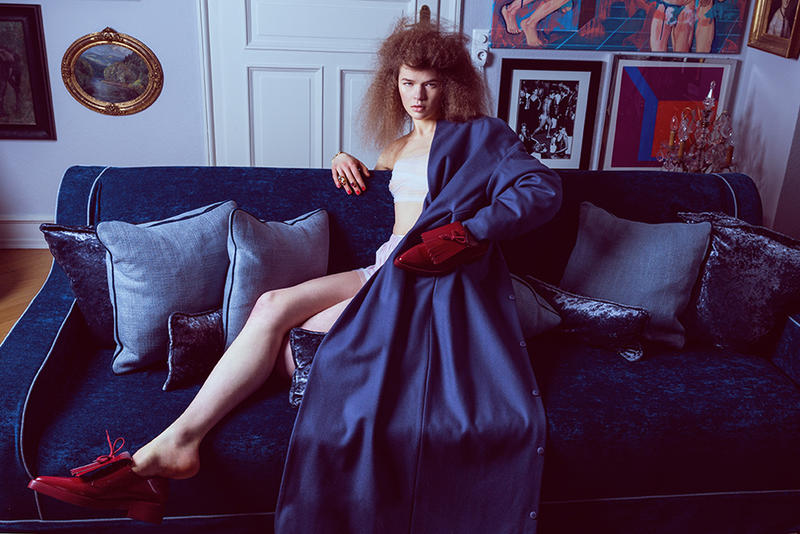 What is your favorite and/or most successful photoshoot you've created?


I'll scratch photoshoot and replace it with photo project: Filter Fashion (silkephoto.com/portfolio/filte…)
It's my very first very own photography project. As a fashion photographer, when doing portfolio work, I usually go from editorial to editorial. They're a great creative outlet but the stories are over so quickly.
With FilterFashion I wanted to create something that connects the world's zeitgeist with art.
Bluntly, I chose to use social media, in this case Snapchat, as my creative playground.
The app's location filters, reproduced in real life as huge acrylic glass signs, in a picture with my models in the city the filter would usually appear in on the screen. I worked on the project for a full 6 months, from the idea to the release.
I traveled to and shot in cities all over Europe, I worked with incredible people, made the worst airport experiences, had my doubts about it all and covered myself in resolve again. It was an amazing and unique experience that helped me grow a lot. Now that it's finished I'm still all around happy with it and ready to take on the next idea.


Putting together te
ams for p
hoto-shoots can be difficult, and many new photographers don't know where to start. How do you find people to work with? What kinds of qualities do you look for in a team?


Model Mayhem and Instagram.
I prefer getting referrals though. By now I'm glad I've traveled enough to know people in all over the world and always have somebody to reach out to.
Obviously I always want the team members with the best taste and portfolio but it's more important to connect somehow. Make friends. Feeling comfortable with somebody means I can actually converse with them for the best result. Even the best hairdo will look bad if it doesn't match the idea. In the beginning I used to be afraid to speak up and ended up unhappy with the results. Now I make sure it goes both ways. I send a brief and mood board before the shoot to check that we're all on the same page. I ask for my team's opinion during the shoot and I always try to give updates on the editing process. Seeing my team getting involved in my idea by giving me their suggestions shows me they care and they're just as excited about the shoot as I am.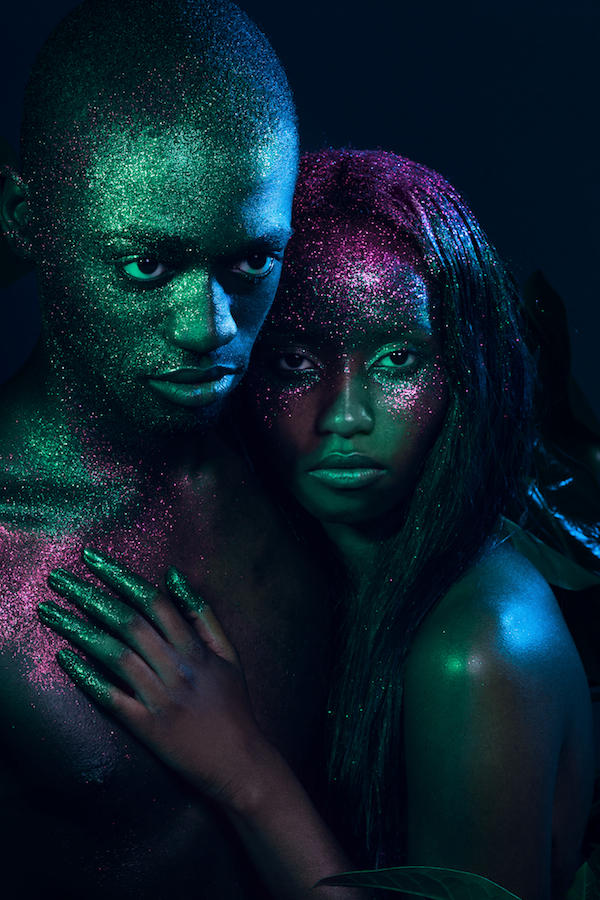 How do you connect with your models when they're in front of the camera? Do you do lots of model directing on photoshoots?


Before the shoot I usually explain to my models the vibe and look I want to achieve. That involves showing the mood board, giving some keyword adjectives and exaggeratedly acting out the face expressions I imagine. For big editorials I usually make sketches as well. During the shoot, when I see they got the idea, I let them do their thing and usually only interrupt when I need them to hold a pose longer or change poses entirely.


And last, but most importantly, what kind of goals are you currently working towards with your photography?


I used to draw a lot, still do, and want to bring my illustration's whim's into my photography.

More amazing work from silkephoto 's gallery: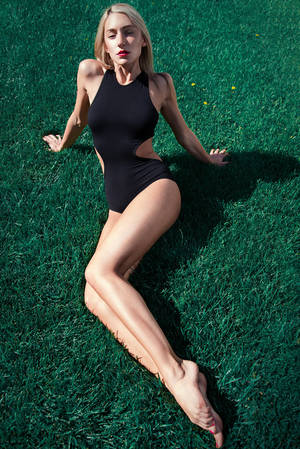 That's it for today, I hope you enjoyed this first edition of Catwalk Talk! I look forward to interviewing a new fashion photographer next month


I love catwalk talk and going through it I stumbled over my own interview again.
I feel bad.
My style has changed so much in the past year I deleted many photos from my gallery, now they aren't viewable, sorry!