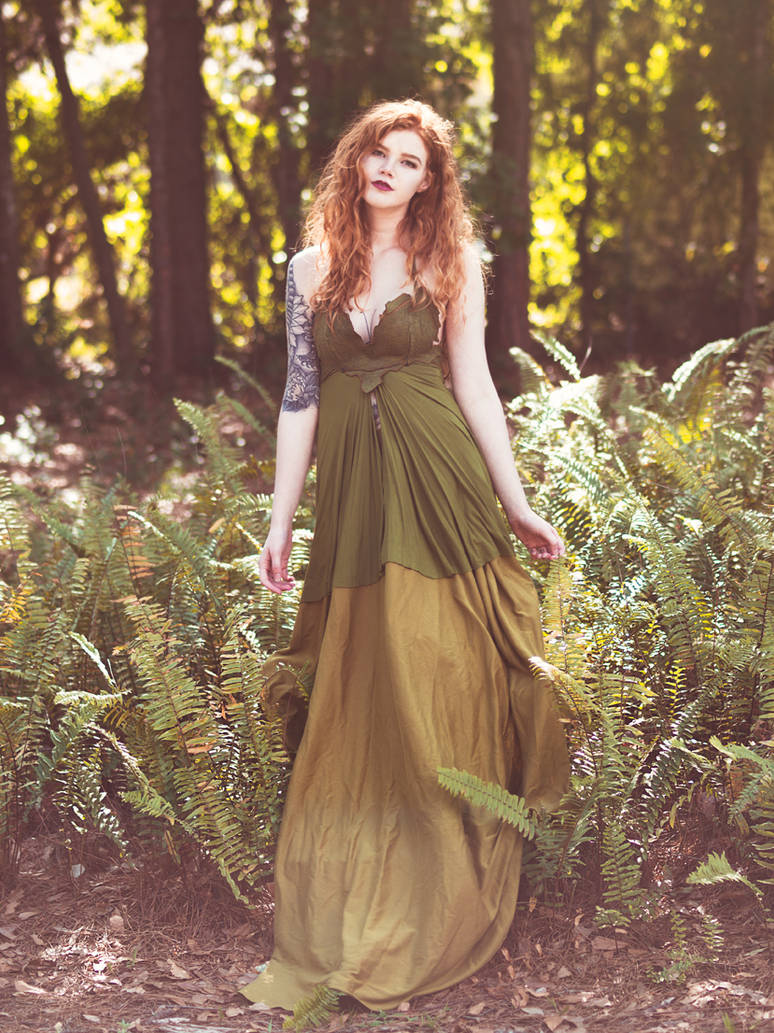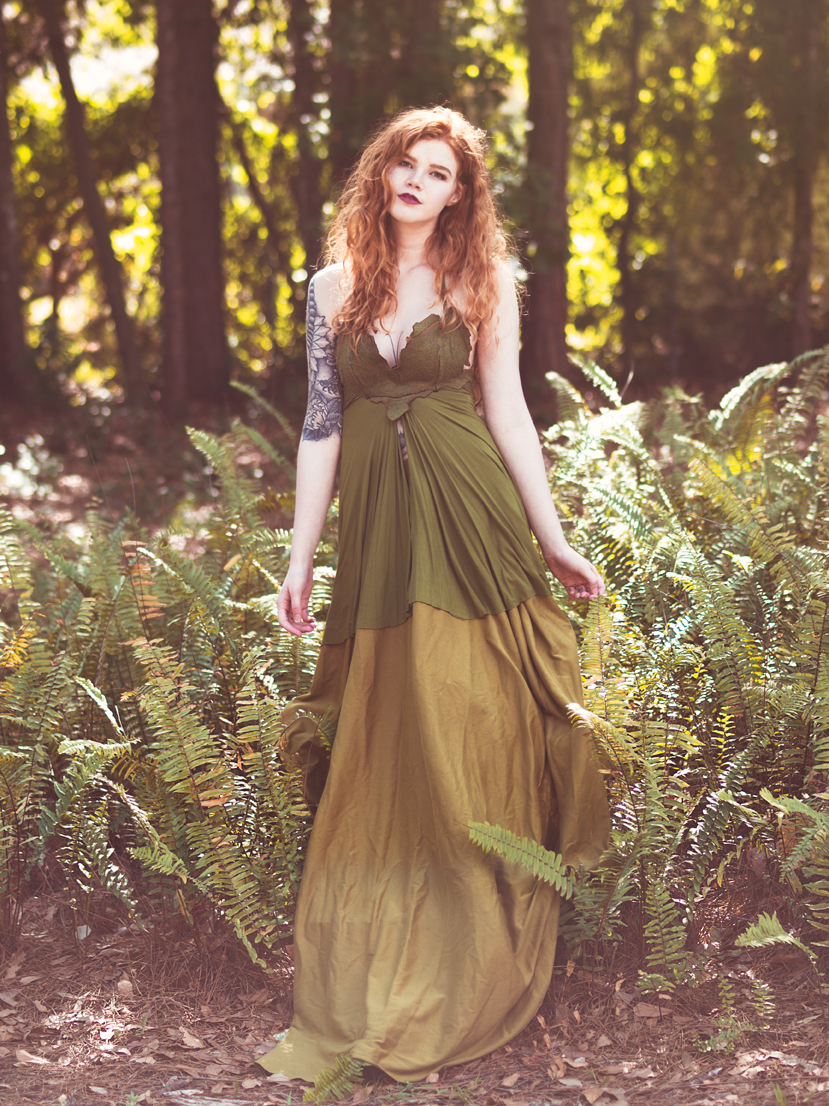 Watch
Since I always think of Atira as very fantasy-like, I thought I'd put her in this very elven dress that one of my designer friends made!

Model: Atira (you can find her on instagram at @gingerismm )
Designer: Ricky Lindsay Couture
When I first hit on this artwork, I found it very striking, so I just had to write a Critique.

-- Vision --

This composition represents a rather calm and homogeneous look of female beauty in open nature. Due to a filter, there seems to be very slight veil all over the scenery, which strongly supports the rather mystical look of the model.
Her dress appears to be an element of nature itself, because it fits the color of the surrounding plants very well and the upper part, which is supporting her breasts, could very well be made of leaves. The whole dress gives her a strong fantasy-look, of an elven woman or even a fairy.


-- Originality --

It's a good idea, but not really unique. By far not the most inventive photo of a beautiful woman in open nature, but still... it clearly shows a great and well thought concept of makeup, dress and environment.


-- Technique --

This is where I usually evaluate the work of the photographer. Not much to say here, though. A pretty decent, job! Good natural lighting was used, image sharpness is okay, but it was slightly harmed on purpose, for artistic reasons. The image section was a good choice, too, so we get to enjoy the beauty of the woman as a whole, as well as parts of the environment.


-- Impact --

Oh yes, this one got me right away! I like it! I enjoy the feminine appearance, as well as the mystical presence. I still miss the pointed ears, though, to transform a human beauty into an true fantasy creature.
The Artist thought this was FAIR
2 out of 2 deviants thought this was fair.

Reply

She does have the look of one from a fairy-tale! Beautiful capture!

!!
Reply

Reply

Beautiful!!!

greetings from austria

Reply

Lothlorien? Am I facing a Lord of the Rings fan? XD Such a jolly portrait!
Reply