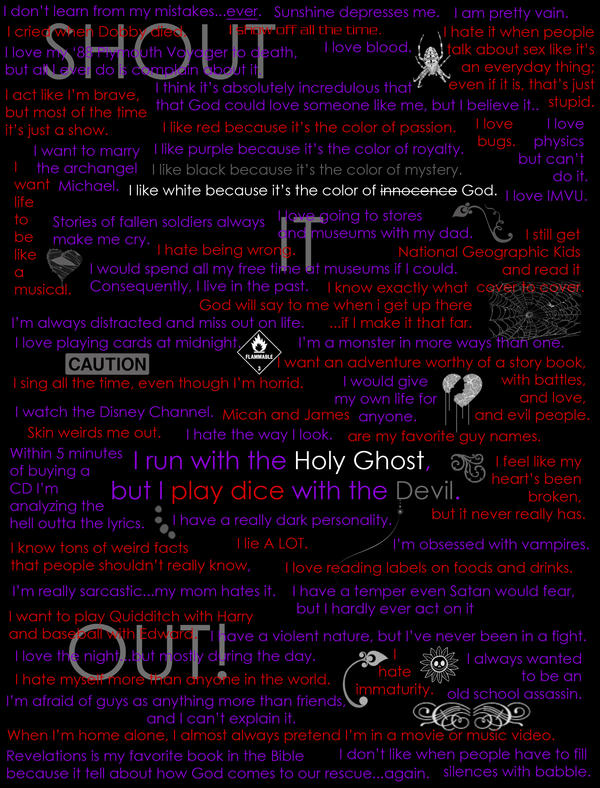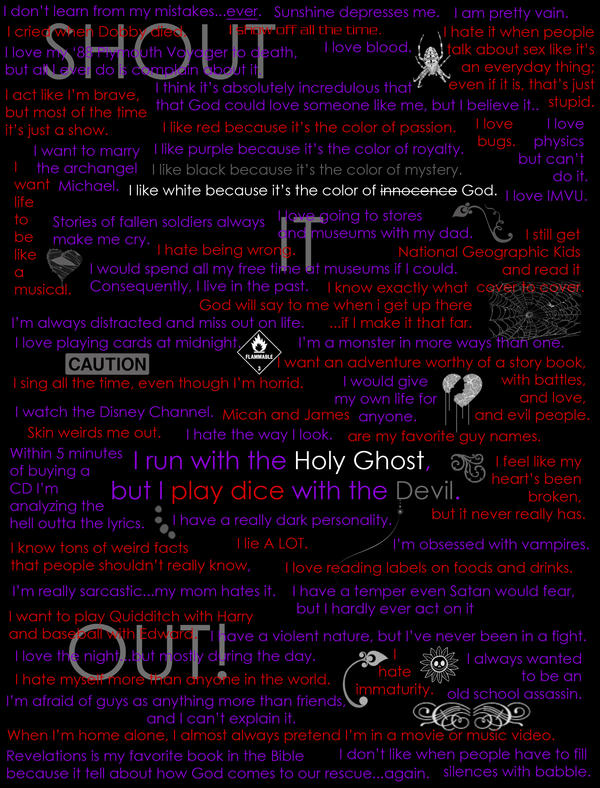 So, here' smy "Shout it Out". I saw some people do it, I believe it was started by Lily:
[link]
I wanted to do my own, because there's a lot that even those closest to me don't know. I couldn't even fit everything I wanted to on here.
I encouraged everyone to do it as well!

This looks awesome. I might give it a try. I've done something similar on my page but about a guy
Reply

Thanks! Let me know when you have yours up!
Reply

okie doky give me chance. I'll make some notes on some paper tomoz on what kinda things to include. Any ideas?
Reply

Anything, but mostly things people don't know (good, bad, or in between). I just put bad habits, weird things, things I think that I might otherwise be judged on, etc.
Reply

I love it, and so much of it is like me, haha. I think i wanna make one too.
Reply

wow this is really really cool!
Reply