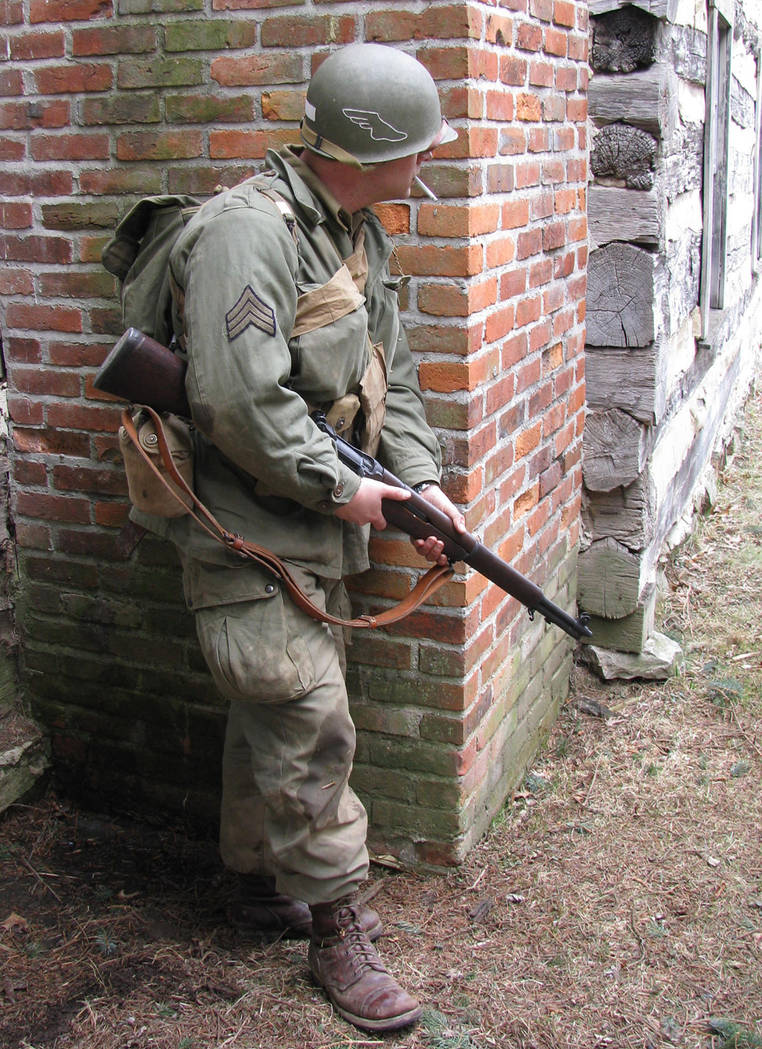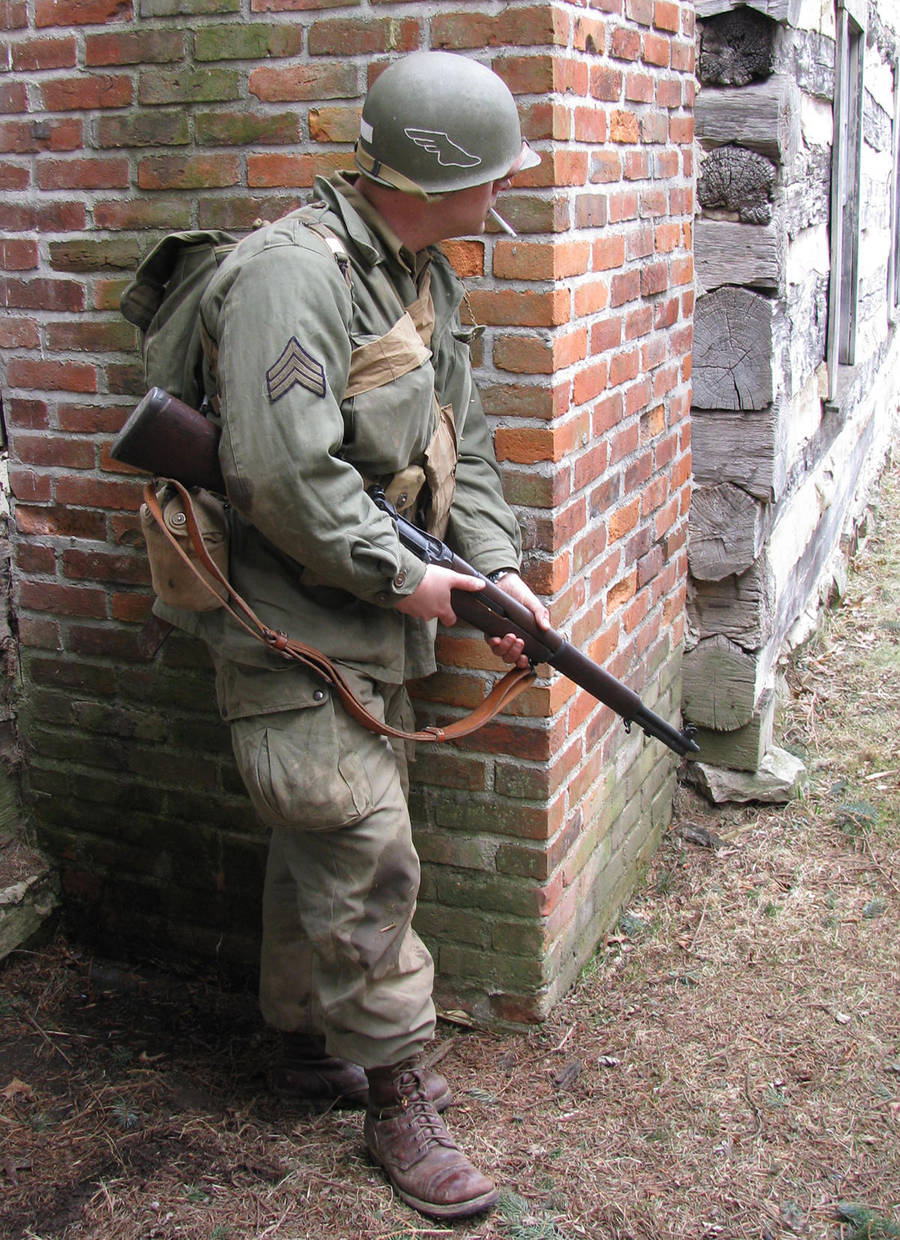 Watch
Photo taken at a World War II reenactment in New Bedford, PA this February. This was the only photo in the whole set that is actually presentable.

This is awesome

If someone were to be making a WWII themed photo manip this would fit right in.
Reply

I never thought to do that, truth be told. I just got really, really lucky with this one photo!
Reply

A close Polish Catholic friend of mine,

would have absolutely loved this. What a shame that many commie and Nazi trolls want him gone for speaking the truth about Communism...

The M1 was also used in Korean War.

Where the heck did you get the uniform by the way? You look absolutely kickass in that outfit.
Reply

That's a deactivated account... I try not to get in the middle of personal battles, but my feelings on Poland in WWII are that they were effectively abandoned to the mercy of the Soviets despite having suffered the most of the Allied nations. I think that the most indicative statistic is that more Polish soldiers died in the Normandy campaign than French soldiers. The 1st Polish Armored Division was committed to action to close the Falaise Pocket. It found itself directly in the path of the SS Panzer Corps' breakout attack and suffered 20% casualties in just a few nights of hard fighting.

And Vietnam too - it was used extensively by ARVN and by a few American noncombat troops and sailors on guard duty, especially early in the war. That's actually not me. I'm taking the picture. I do have an outfit like that and yes, a Garand.
Reply

too bad he doesn't have that M1 snugged in like he's supposed to...
Reply

Actually, snug low ready carry is wrong for WWII. The modern system of carrying a rifle in combat wasn't invented until the late 60s or early 70s when the British Army sought to create a faster and safer way for troops in Northern Ireland to carry their weapons (hence why this is also called "Belfast Carry"). The US adopted this system in the early 80s. How did troops carry before then? Very, very casually. Many troops had some experience with hunting rifles For combat patrols, troops carried at the high ready - i.e. Elmer Fudd "hunting wabbits," which was exactly by the book. For more casual situations, they just did whatever felt comfortable and didn't flag each other with the barrel.

Personal experience? I was still in the Army when I started reenacting and had to re-train myself. It wasn't hard. The M1 is very uncomfortable to carry at the low ready due to its weight and lack of a pistol grip. At the high ready or under my arm, however, it's very well-balanced and I find that I stop noticing the extra 2 pounds.
Reply

The Greatest Generation... I've met many WWII vets and they are all stand up men.
Reply

They are, but it's interesting to me to see them not as tough old men and women, but 18-30 year olds. They grumbled about the draft and the job market, drank too much, stayed out too late, cared only for pop culture, ignored their parents' warnings, listened to horrible music, were obsessed with sex, and generally made their parents miserable.
Sound familiar?

When you start unraveling history, you see the connecting threads. Even as I've demystified the Greatest Generation, they've been remarkable - a generation that grew up in a time of crises and were shaped by them.
Reply

Nice. Is that you dressed as a paratrooper?
Reply

Nope, that's a different guy. I'm the guy dressed like a commie.
Reply

oh you were in this? thats cool as shit!
Reply

To be specific, I was the guy taking the picture... during a lull in the battle.
Reply

i read that much: that you were a RED. but...

what battle were you re-enacting that US soldiers and Reds were together? 0_0
Reply

Oh... wait.

In this battle here, I was a GI. However, I do have a lot of Cold War stuff and there's a photo of me in my gallery dressed up as a Red.

However, there were actually Russians in this reenactment. It's kind of a silly event, but it's a reenactment of the Elbe River Campaign. The Soviets were in the East, the Americans in the West, and the Germans were squeezed in the middle. The Soviets and Americans were technically fighting in the same battle, but they weren't fighting side by side. Troops from both Allied armies met after the battle was over
Reply

What paratrooper regiment was that from? 502, 501?
Reply