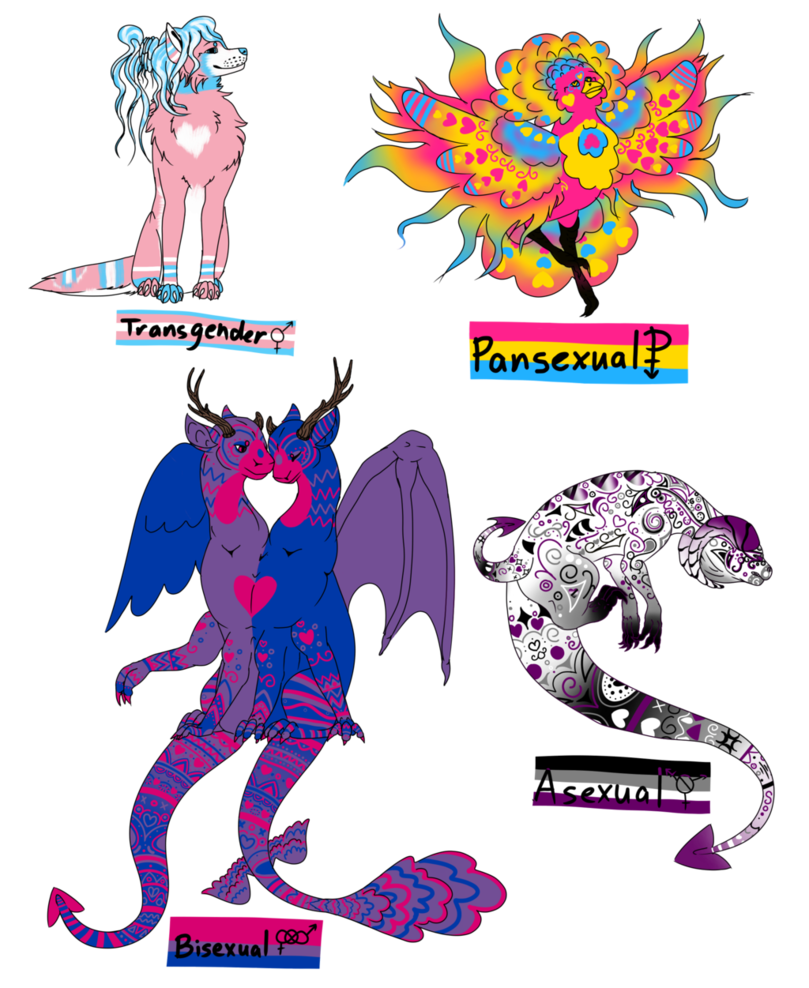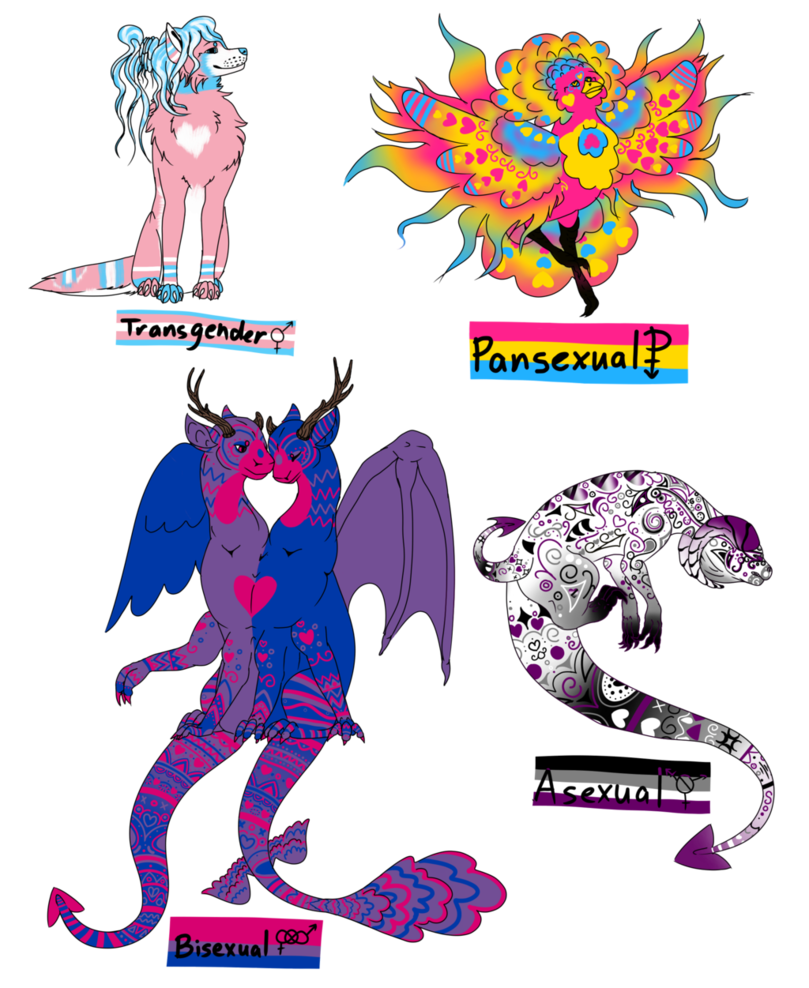 Watch
These are just some adopts based off me and my friends for Pride Month!
Adopt Rules
Minor changes can be made to the adoptables designs.
If you are simplifying the design, you can, but please not too much!
If you decide to sell these, or give them away, please sell them for more than you paid for!
The payment for an OTA, art, ect. in exchange for these is up to you on the worth. Please try not to take too little though!
Please credit me for the design on the first piece of art you make for this character, or for the reference sheet!
Auction Rules
The auction for each ends on June 26th, or when BO is reached.
Please have all the points/cash on you when you bid!
If you do not send the payment within 48 hours, the next highest bidder will receive the adopt.
To bid, please post on one of the officially pinned bidding comments with the corresponding adopt name.
Auction Prices
This is for all of the adopts...
SB: 1 point/0.01 US
MI: 5 points/$0.05 US
BO: 1,500 points/$15.00 US
Transgender Adopt Owner:
None...
Pansexual Adopt Owner:
None...
Bisexual Adopt Owner:
None...
Asexual Adopt Owner:
None...

BID HERE FOR THE ASEXUAL ADOPT!
Reply

BID HERE FOR THE BISEXUAL ADOPT!
Reply

Reply

BID HERE FOR THE PANSEXUAL ADOPT!
Reply

BID HERE FOR THE TRANSGENDER ADOPT!
Reply