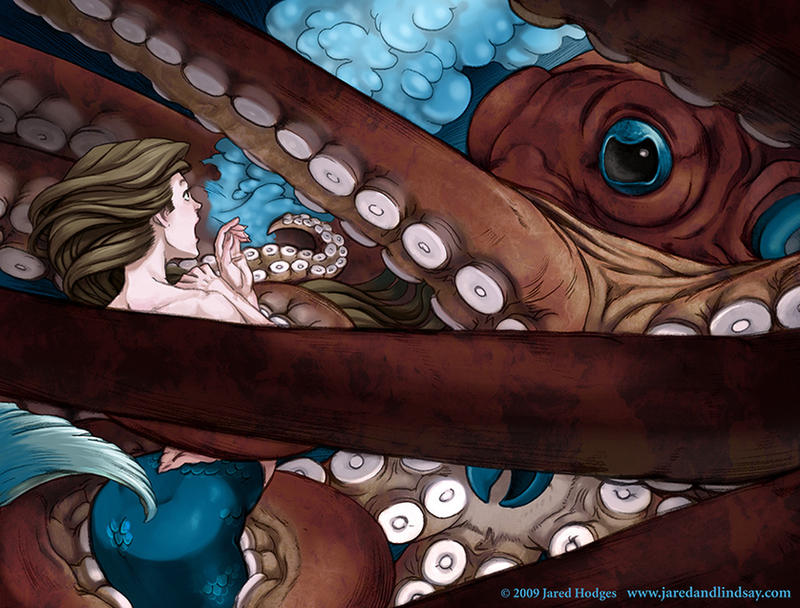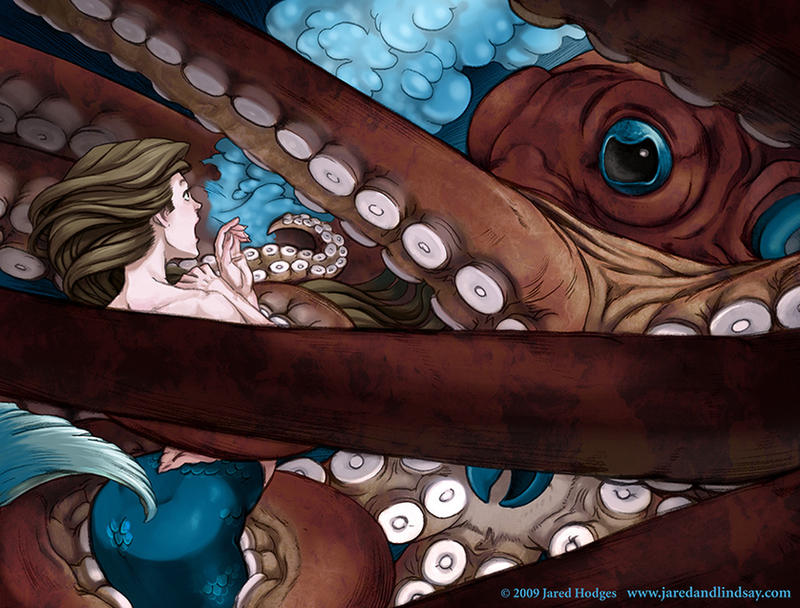 Watch
Art created for the weekly illustration challenge site, IllustrationFriday.com. This is my take on the subject "Wrapped".
"Wrapped" started with the octopus. I liked the idea of using its out-jutting tentacles as a framing device for the picture. I considered using a modern day diver, or an unfortunate swimmer as his victim, but I couldn't shake the feeling that I was making the picture more mundane than required. Since there were no restrictions (and I'm already using a monster octopus) why not delve completely into the realm of fantasy, and make its victim into a mermaid?
There you have it. She's wrapped.
I consciously limited the palette and degree of brushwork in this piece, modifying my painting style to match up with the sort of quick-turnaround work seen in magazine spot illustrations. I was shooting for two days, but the work took a little longer than expected – maybe 2.5 days in total.
For more information about this picture, and work-in-progress image buildups, check out my blog:
[link]
For more on octopi, here's an amazing video, featuring narration by good 'ole David Attenborough.
[link]
As always, you can follow me on twitter. I'm Quasimanga.
[link]
----
Sketched on a half page of 9"x12" Strathmore Sketch paper. Finalized and painted in Photoshop CS 3.
---
High-quality Giclee prints are available in both 8.5"x11" ($10 plus $3.50 shipping) and 11"x17" ($20 plus $3.50 shipping) sizes, and I'll be happy to sign it.

To purchase a print:
1) Browse my website gallery:
[link]
2) Click on the picture you're interested in
3) In the description under the picture, click on your desired print size option and click "add to cart". That's all, you're ready to order!