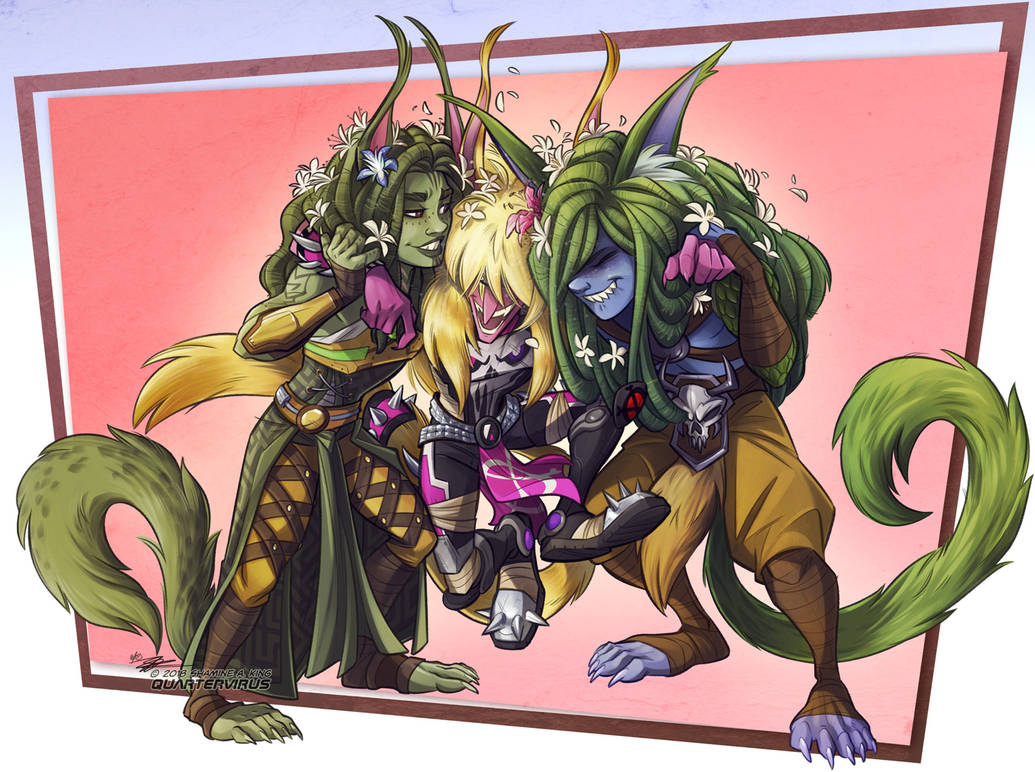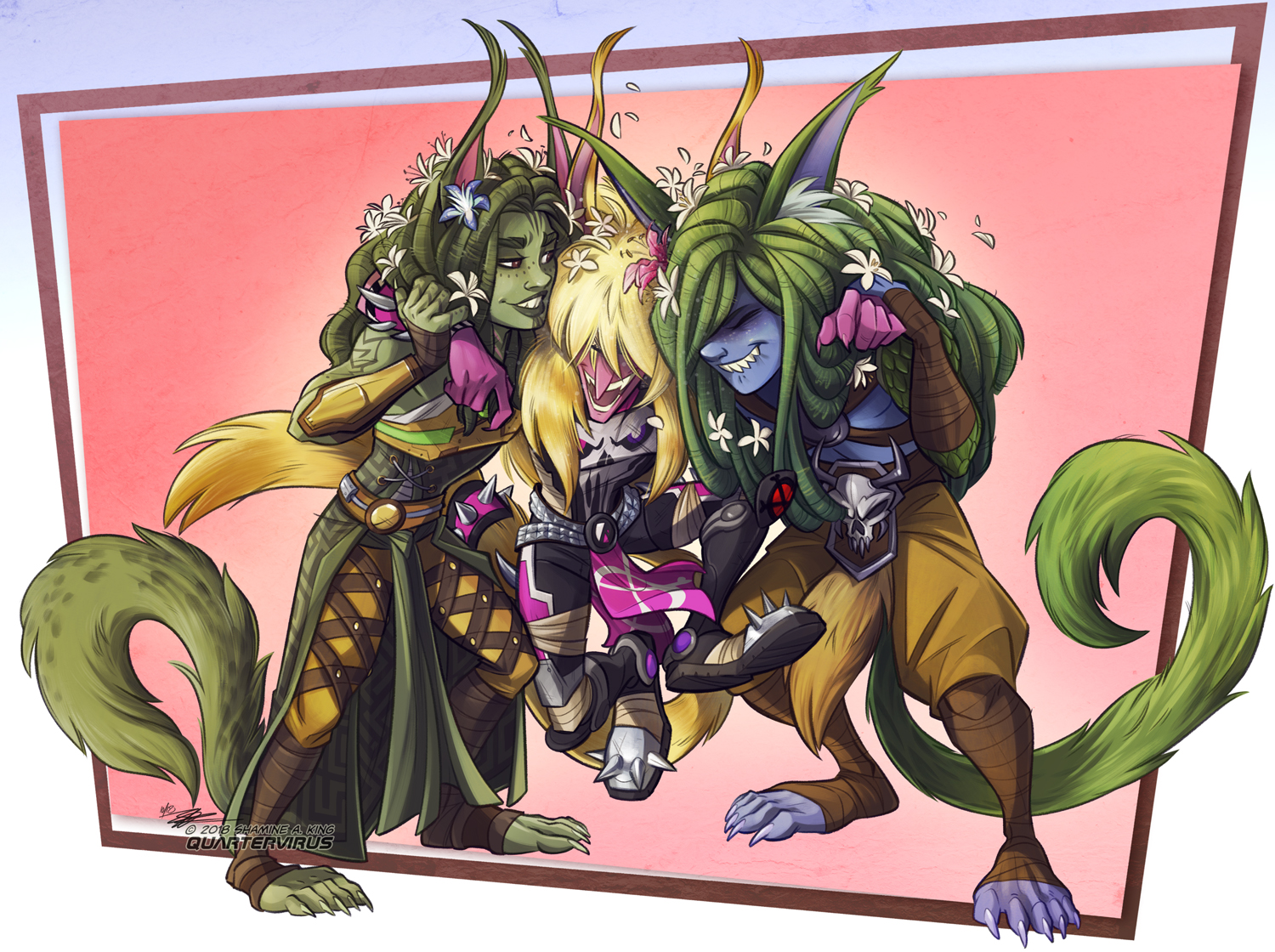 Watch



My contribution to Retromissile's Wildstar Collaboration.

I was devastated to hear of NCSoft's decision to shut down Wildstar, and like many artists who spent even a little time on Nexus I wanted to say one last goodbye in the only way I could.

So here's my Asper Synthstar alongside Ryska Dreadvale and Toadie Direbog, two lovely people I met through the game who made my WS experience that much more memorable.

Long live the Glitterfluffs.



--Sak
Ryska Dreadvale/Toadie Direbog © their respective players
Wildstar © NCSoft/Carbine
Characters and Artwork © Shamine Athena King