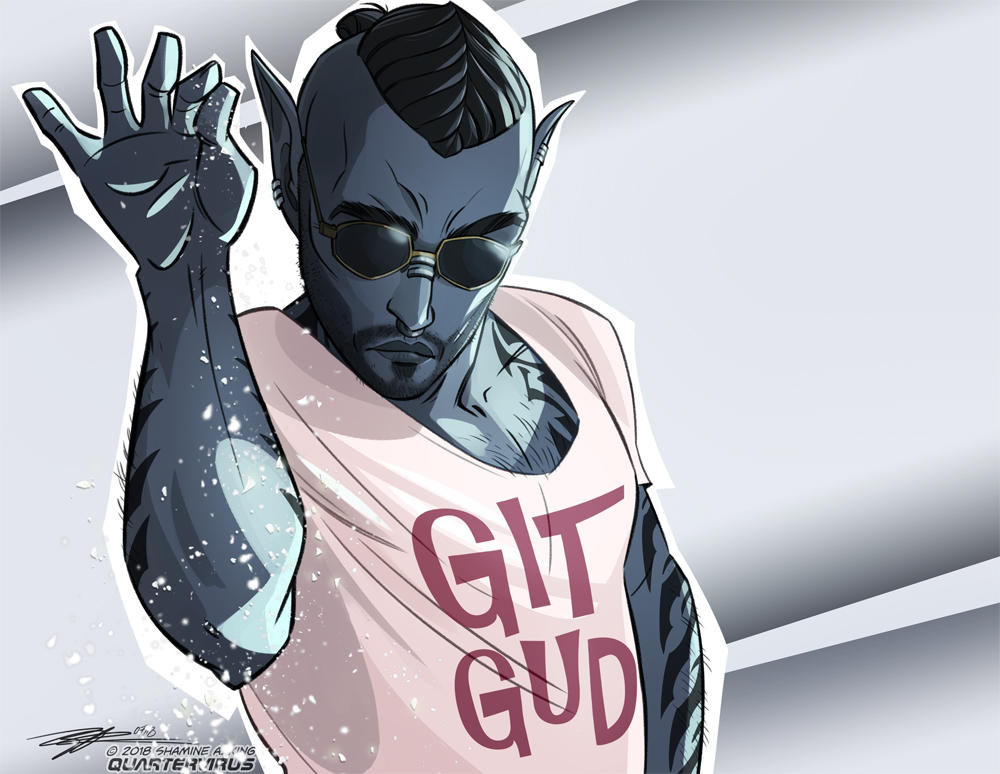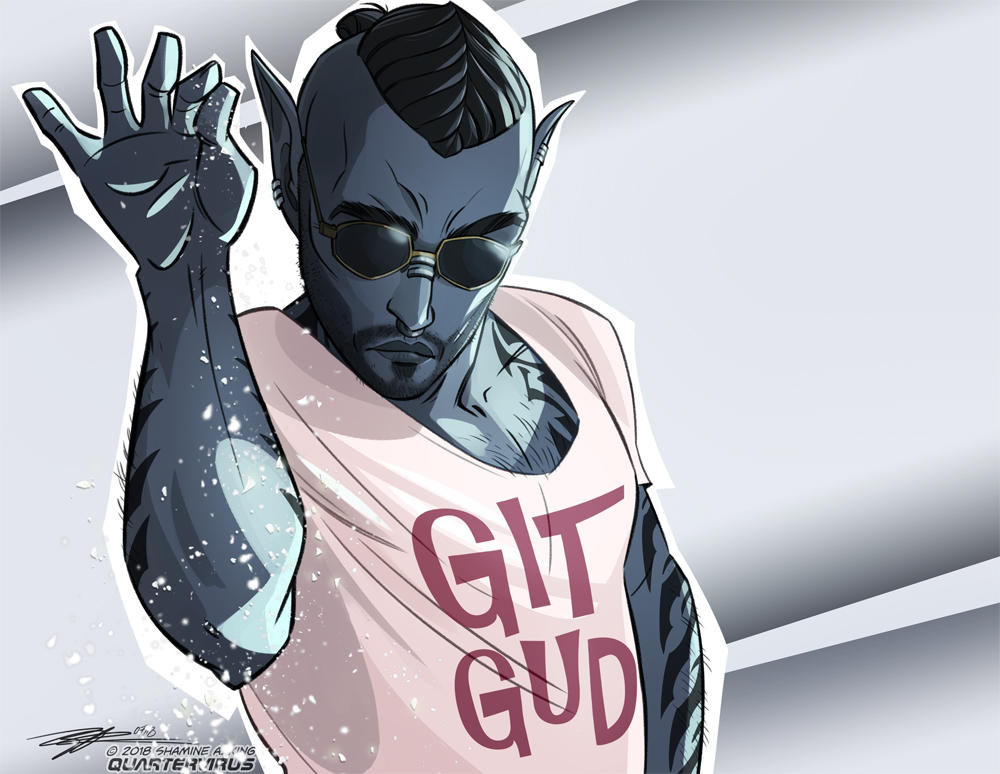 Ralen Varis, mercenary genius and military tactician, is also the Saltiest Dunmer.

'Thank You' art for @Kangeera, who helped me whip my sorry ass into shape in ESO. Now I can tackle those veteran dungeons with (less) grief and anguish!


--Sak
Ralen Varis © Kangeera/Ravnie
The Elder Scrolls: Online © Zenimax/Bethesda
Artwork © Shamine Athena King

Want WIPs, sketches, and pictures in advance? Support me on Patreon!