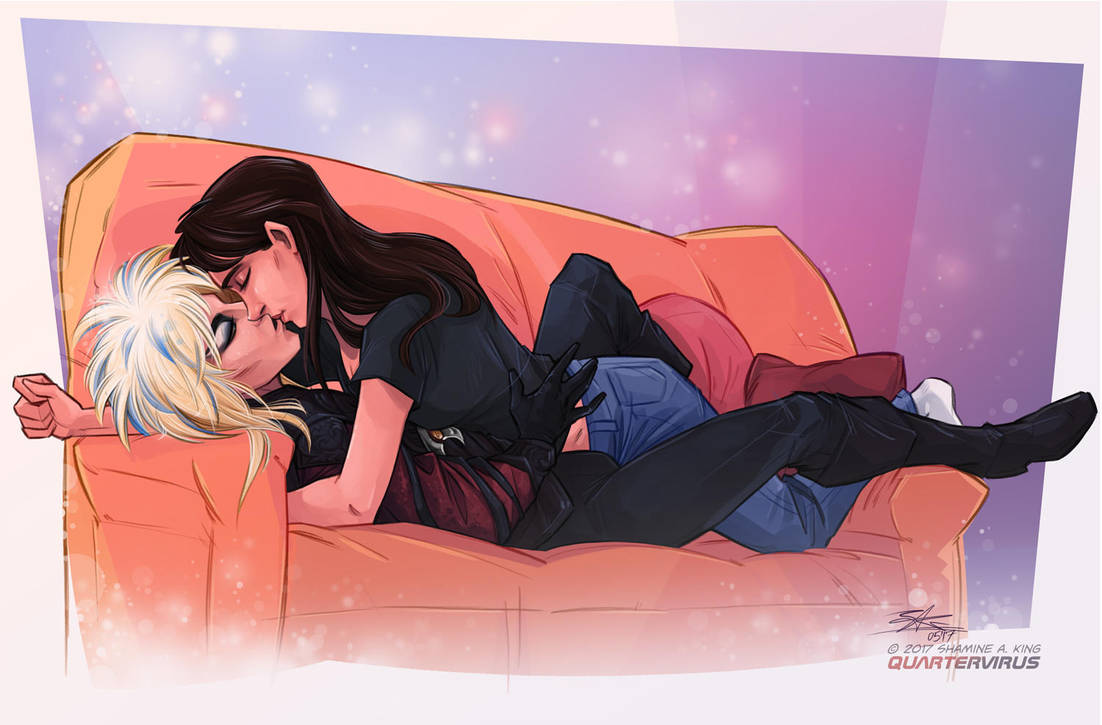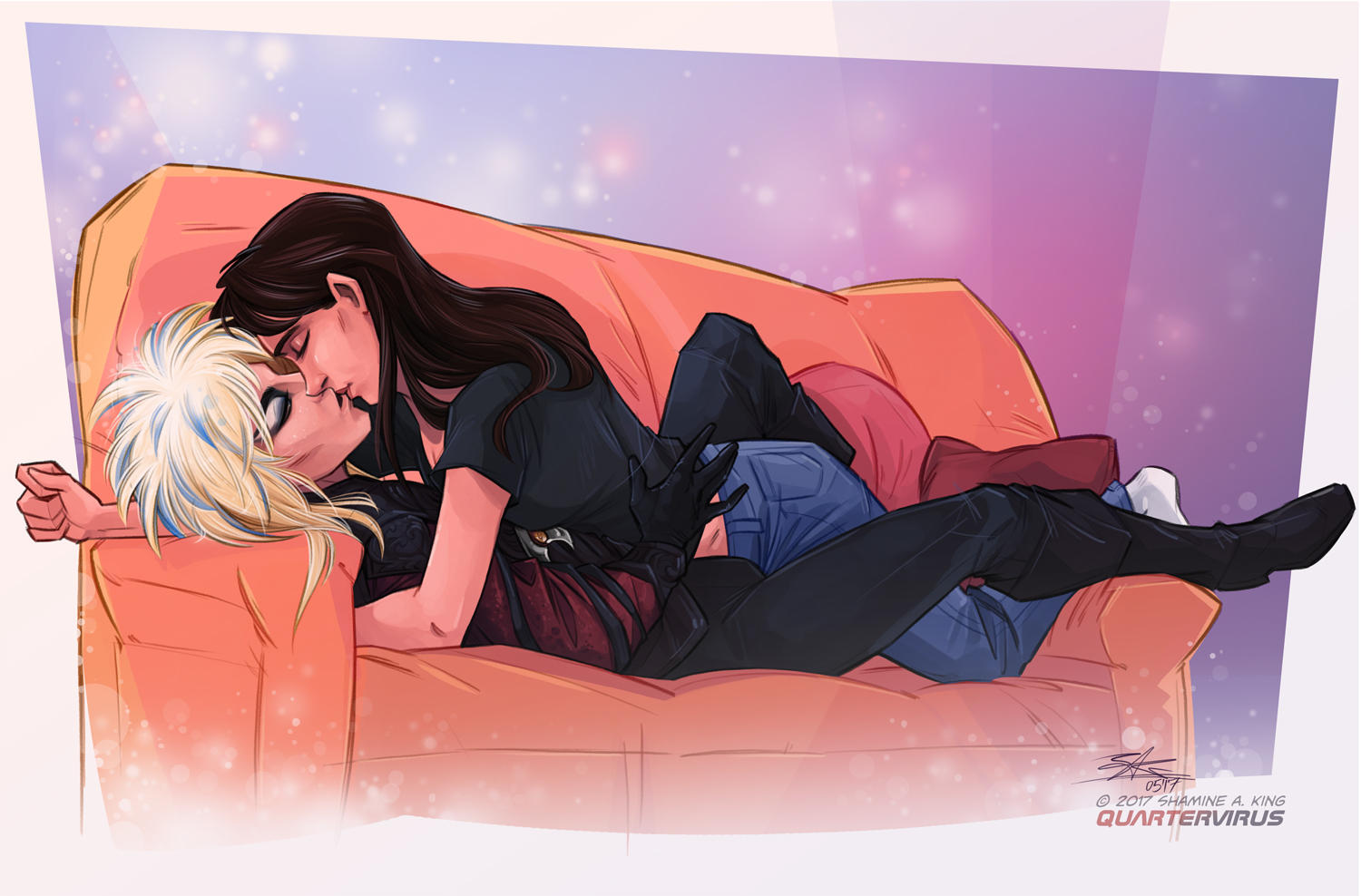 Watch


Bog-dammit, Pika! Forcing my hand again!

So not only did Pika-la-Cynique interrupt their kiss as predicted, she also faded to black and had it take place off-screen!! To quoth Jareth himself: "Off-screen and with you unconscious? Bloody waste of 22 years unresolved sexual tension, and some [296] pages of build-up, love." -- Source

She did, however, grace us with a disarmingly alluring submissive-Jareth-lounging-on-the-couch for which there simply had to be a follow-up picture.

Follow up to this page:



--Sak
'Girls Next Door' is the fun brainchild ©


Labyrinth © Jim Henson Company
Artwork © Shamine Athena King


Want to see WIPs, sketches, and pictures in advance? Support me on

Patreon

!